Roundtable: Who won E3?
With the major press briefings over, GI.biz considers who put on the best show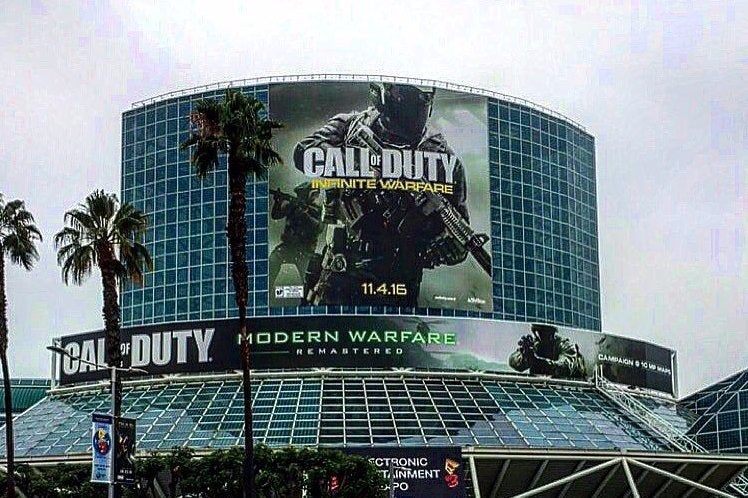 With the projectors still cooling down from their sizzling hot media briefings on Sunday and Monday, what stands out at this year's E3? Which companies made the right moves and grabbed our attention and who stumbled in their quest for PR glory? Are we more excited about VR now? Did Microsoft's not one, but two hardware announcements trump Sony's barrage of game content? Was it a mistake to not show or discuss PlayStation Neo in some form? Nintendo's not really in the picture this year (other than the upcoming Zelda Wii U demonstration) but a lot can be gleaned from what EA, Bethesda, Microsoft, Ubisoft and Sony have presented in the last two days. The GamesIndustry.biz crew weighs in on the best and worst of the E3 conferences in 2016.
James Brightman
First of all, let me say that I find it almost comical that almost every one of these conferences began with condolences to the victims of the Orlando massacre only to be swiftly followed by demos containing extreme shooting and violence. This is all happening at the same time that ESA head Mike Gallagher noted that publishers would be "sensitive to the national mood" following the tragedy. Frankly, I don't see it. As Jonathan Blow summarily wrote on Twitter, "The lesson of E3: Game studios are working very hard to build fantasies about how cool it is to be a mass murderer." That's an exaggeration, of course, but the simple fact is that a bulk of what we saw was focused on extreme violence, whether from guns or good old fashioned face stabbings. It makes the reveal of a brand-new sports IP like Ubisoft's Steep seem refreshing.
"The launch of a much more powerful Xbox in Scorpio next year, only a few years after the Xbox One hit the market, opens up a Pandora's Box for both consumers and developers"

James Brightman
I'll leave further discussion of the publishers to my colleagues, but I do want to give a hat tip to EA for its EA Originals program, which promises to give all the profit on a project to any indie studio in the program. Coldwood's Unravel was a beautifully crafted game, and any program that can support indies and help bring about more unique content gets a thumbs up from me.
Moving on to the meat of the E3 battle - Sony vs. Microsoft - as the only GI.biz member who sat in the audience for both, I have to say Sony won hands-down. There was an energy and buzz in the crowd unlike anything I've ever experienced at a game conference before. While you'd think Microsoft would have the leg up by announcing a slimmed down Xbox One S and a brand-new super-powerful Xbox (codenamed Scorpio), Sony didn't react by jumping into the hardware fray with a Neo unveiling. Instead, the company drew upon what has always been its strength: a robust studio system with a fantastic lineup. Sony has shown us all once again that it's the content that matters more than anything, and with a new Norse-inspired God of War, the zombie-laden Days Gone, a new Spider-Man (from Insomniac of all studios), Death Stranding, the beautifully bizarre Hideo Kojima production featuring a nude Norman Reedus attached to a baby with an umbilical cord, and a bevy of PSVR content, there was a flood of core content that rivals the best of anything PlayStation has done in its storied history.
Speaking of PSVR and VR in general, while the games shown looked good on a giant theater screen, the VR experience obviously cannot be conveyed that way, and more concerning is that a number of the VR titles appeared to be simply shoehorning VR into existing popular IP, whether that's Resident Evil VII, Batman Arkham, Final Fantasy XV, Star Wars Battlefront or Fallout 4. Who's to say that any of these titles will actually benefit from VR? AAA gaming generally requires intense gameplay sessions lasting an hour or multiple hours and doing that in VR without getting sick is currently a questionable endeavor. Look, I understand why the companies are doing this; they need to make a splash, to show that they can put their best IP on VR and hopefully get more people interested in picking up headsets, but all developers would agree that the best experiences are going to be made from the ground up for VR.
On Microsoft's side, to be fair, the new hardware announcements and the games they demoed were exciting in their own right--Scalebound, ReCore, Forza Horizon 3 and We Happy Few were highlights for me--but Sony's slate just got me more excited. Beyond that, the launch of a much more powerful Xbox in Scorpio next year, only a few years after the Xbox One hit the market, opens up a Pandora's Box for both consumers and developers. If this is the beginning of the end of the traditional console cycle, the ramifications will be huge. I'll be meeting with Phil Spencer and asking him personally about this on the show floor, so please stay tuned for that!
Dan Pearson
So the epoch of the ten year lifecycle is well and truly over, a victim of the exponential expansion of Moore's Law. It was inevitable - the tick of the technological clock runs ever faster as time goes on, leaving bigger and bigger gulfs between yesterday's technology and tomorrow's, and so the gap between what's capable on PC and ageing consoles has increased appropriately, making life harder for developers, gamers and marketers alike. Even when two of the big three market beasts are happy to keep their silicon dances roughly in step, increasingly savvy players have become more and more aware of exactly how their consoles are holding them back from the best which games have to offer, desperate for locked-in 60FPS and 4K resolutions. Nearly nobody with a serious interest in games would play on a PC which hadn't been upgraded for a decade, why would they make the exception for consoles?
"From the reaction of friends both within the industry and without, there's real anger surrounding the decision to launch more powerful consoles so quickly"

Dan Pearson
But even that might not have tipped the scales away from the comfort of an overly extended lifespan had it not been for the bleeding edge requirements of VR. We always knew that it wasn't ever going to be a fully satisfactory experience on the current console hardware, and anyone who's tried the Rift, the Vive and the PSVR will be able to tell you how obvious the gap is, but by virtue of VR's involvement in both Microsoft and Sony's rhetoric about their mid-generational machines, it has become obvious just how big a driving factor it has become in this seismic shift of business model. VR is a high-end restaurant, and you can't turn up in jeans and a t-shirt, even if it is more comfortable.
That's a very healthy sign for the future of the medium, then - that both Microsoft and Sony would consider this shift with it so firmly in mind - but we still haven't seen the announcement of a single AAA VR game for any platform, so perhaps the publishers don't quite share the enthusiasm yet. Of course, that will change should the install base reach a viable concentration, but there's still considerable mistrust from consumers about these new machines, and a lot of ill-will around the adoption of the new model.
Speaking from purely personal experience, from the reaction of friends both within the industry and without, there's real anger surrounding the decision to launch more powerful consoles so quickly. This, they say, is not what we signed up for at all: we want reliability and convenience and everything else the console ecosystem has previously horse traded for a less impressive bottom line on performance. I've seen people suggesting that this was a vast collusion, a ploy which Microsoft and Sony hatched together even before this generation so that they could clean out the pockets of their customer bases more efficiently. These are not angry teenagers, not footsoldiers in any fanboy wars, but well-informed players who are happy to spend, many of whom will regularly shell out for new PC components in order to stay on the front lines of performance. But they see this shift as a betrayal, an affront to the console contract. They might well be wrong, but they still need convincing. As far and Neo and Scorpio are concerned, Sony and Microsoft's PR marathon has only just begun.
Matthew Handrahan
Who won E3? I find it odd that we even contemplate the question in 2016, such has its appeal dwindled since I first started work in the games press. In 2004, when I was still writing words that were printed on glossy paper and bound in painstakingly designed cover art, E3 was absolutely the barometer for what was happening in the industry, back when it really was composed of a handful of platform holders and a slightly larger handful of publishers. What happened across a handful of days in Los Angeles every summer genuinely seemed to set the tone for the following 12 months, and the debate over which company had put on the best possible show felt useful, even necessary.
"E3 is no longer powerful enough to inform the way a company like Nintendo thinks about its strategy"

Matthew Handrahan
I didn't get that same feeling this year, with two of the industry's biggest and wealthiest companies deciding against having a dedicated booth on the show floor, and fewer publishers opting to hold a press conference than any year I can easily recall. Even Nintendo, an essential part of the triumvirate of companies that anchored the discussion about winners and losers, has stripped back its E3 presence back to a single game, and though one could reasonably argue that it simply isn't ready to discuss its plans for the NX yet, I'd modify the argument: E3 is no longer powerful enough to inform the way a company like Nintendo thinks about its strategy, or to demand so much of Activision's time and resources when it can communicate with its public through so many different channels and its own bespoke events - be that Twitch, YouTube and myriad other social media platforms, or the dozens of eSports tournaments it will host on any given year.
These changes should also modify our thinking, and what struck me most about this year's conferences was my indifference to the individual games that flooded past. Which is not to say I'm not excited at the prospect at playing much of what I saw, of course, but cramming two dozen products into a meticulously controlled annual presentation now seems anachronistic, and even misleading. What about Steam? What about mobile? What about the unprecedented number of games that will be released on Xbox and PlayStation in the next three months, let alone the next year? Perhaps we can say that Sony did a better job of selecting a tiny, non-representative handful of the games that will be available on its platform, but when so many of that meagre crop will be available elsewhere I'm not sure that tells us anything at all.
The idea that content is king has always been impressed upon me, but I'm slowly losing faith in that position. If I absolutely had to choose a winner of E3 it would be Microsoft; for using E3's stage to tell the watching world about a new console that has the potential to fundamentally alter both Xbox and the way the industry operates, for showing me that the replacement for my noisy, over-heating PS4 will be a sleek, white Xbox One at an appealing price-point, for displaying a commitment to uniting the disparate worlds of console and PC through giving content away for free. These are big ideas, bigger than any subjective preference for Gears of War over God of War, and Sony erred when it chose to announce its own biggest idea in such restrained and quiet fashion.
Brendan Sinclair
I watched all of Sunday and Monday's E3 conferences as they happened, and for the most part, I was bored. Lots of first-person shooters, lots of gun violence that felt particularly jarring while my thoughts were still drawn back to Orlando, lots of familiar brands, lots of unnecessary "deep dives" and orchestrated gameplay demos for titles that had already been shown before.
"Just as I was starting to lose hope for gaming as a whole, Ubisoft capped off its conference with Steep, and I remembered that video games could be fun again"

Brendan Sinclair
I hit a low right around the time Ubisoft was showing the For Honor story trailer and the story was literally "everyone has been fighting for so long they've forgotten what it was they were fighting over." It just felt like the perfect summation of the console games industry. Why are we shooting and maiming things? Because that's what we always do. Why can't we do something different? Because this is what we do. It probably didn't help that Ubisoft's two-hour long conference lingered on every single game for what felt like 10 minutes too long.
But just as I was starting to lose hope for gaming as a whole, Ubisoft capped off its conference with Steep, and I remembered that video games could be fun again. Then Sony followed that up with an exceptionally tight, exceptionally swift hour and 20 minutes that reminded me why I ever got excited about the E3 hype parade in the first place. There were loads of new game announcements, and nearly every one of them had something interesting going on at some level. I want to see what Insomniac Games can bring to Spider-Man. I want to see how bizarrely self-indulgent a AAA game can be with Hideo Kojima's Death Stranding. I want to see if Capcom's new direction with Resident Evil will play well with fans of either the series' original survival horror games or its later action games. I want to see if David Cage will finally figure out how to have a narrative payoff with Detroit: Become Human. I want to see if Horizon Zero Dawn will lead to a resurgence of interest in Zoids. I may not actually play all of these games, but each one has a larger storyline I'm interested in following. (One exception: Days Gone. I'm surprised Sony is producing an off-brand knock-off to one of its own games, and I have to wonder if Naughty Dog vetoed the idea of Days Gone being a Last of Us spin-off.)
So in my eyes, Sony won E3 for making the show fun again. That said, Matt's probably right in his assertion that Microsoft's E3 will be the more important show for the industry if we look back on this in 10 years. But I also have to wonder if going "beyond generations" and adopting a cell phone-like release cadence for new console hardware will be a positive move in the long run. Being important for the industry and being beneficial to it are two very different things.