Xbox One was the UK No.1 games console over Black Friday
It narrowly beat Switch, but Nintendo generated the most revenue from hardware sales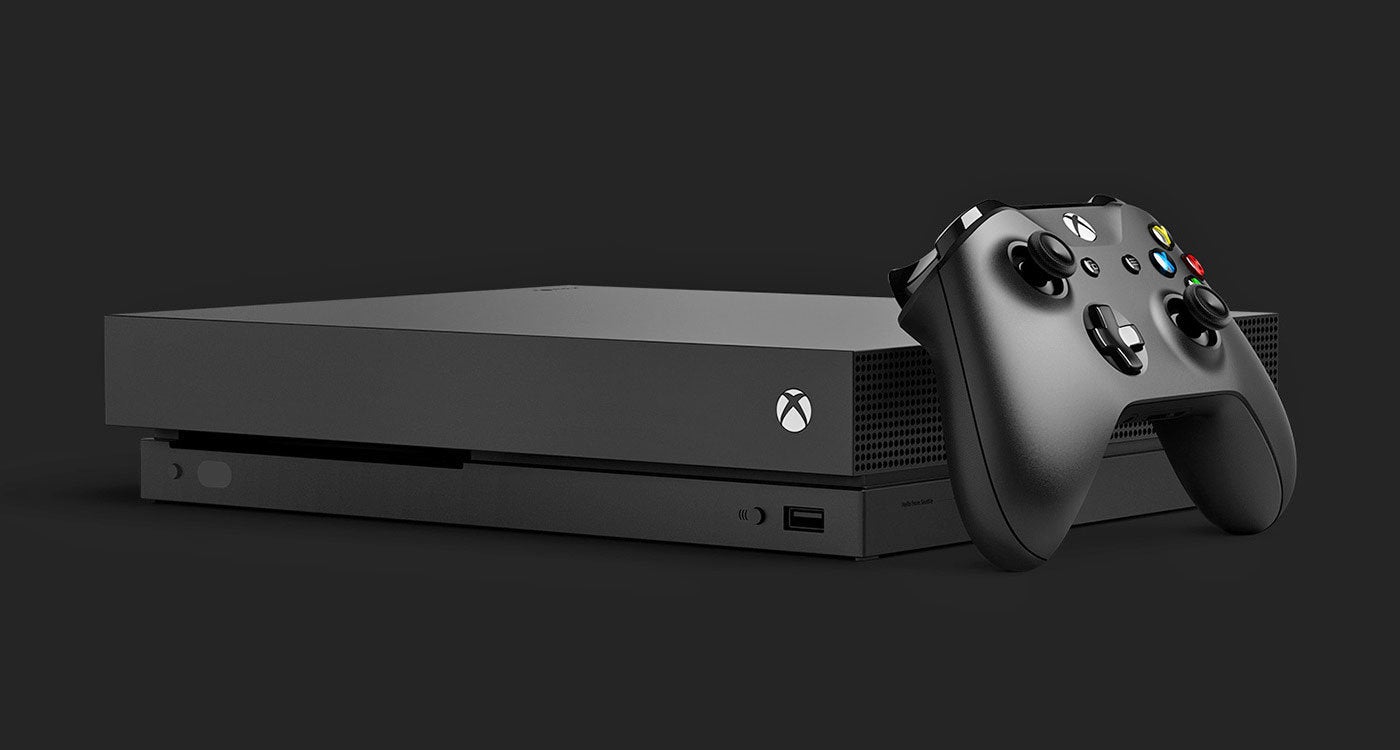 The Xbox family of consoles were the best-selling machines over Black Friday in the UK.
Microsoft's device was heavily discounted during the Black Friday sales period, with the Xbox One S All-Digital consoles cut to £110 in Tesco, with £129.99 offers at other retailers. The machine bundled in digital versions of Sea of Thieves, Minecraft and Fortnite, which is why all of those games charted so well in the software charts.
More than 100,000 Xbox One machines were sold last week, according to retailers, which is just slightly behind what the console managed during Black Friday 2018. The All-Digital version was the most successful edition of them all.
Xbox One very narrowly beat Nintendo Switch by "just a handful of consoles". Nintendo's machine also featured some big discounts during Black Friday, with the new 'Lite' version down to £179.99. Retailers also did some bundling around products such as Nintendo Labo, Mario Kart 8: Deluxe and Pokemon Sword and Shield.
The Neon Switch with the longer battery life was the biggest selling version of the machine. Nintendo sold more Switch consoles during this Black Friday than it managed over the same period in 2018.
In terms of revenue, Nintendo Switch was actually the No.1 console due to the higher price of the machine compared to Xbox One.
This all meant that PS4 was in third place. Sony's machine sold just over 60,000 units last week, with the FIFA 20 and Call of Duty: Modern Warfare bundles proving to be the most popular. Although there were offers around PlayStation last week, they were not as aggressive as Microsoft's deals.
Overall for the year, sales of PS4 and Xbox One are considerably down during 2019 vs 2018, although that's to be expected as the machines begin to show their age.
Xbox One sales are down 35% year-to-date and PS4 is down 45% year-to-date. Nintendo Switch, as the newer product, is trending more than 13% up year-to-date.