Sea of Thieves is No.4 as Black Friday transforms UK Charts
UPDATE: Updated UKIE/GFK data puts Marvel's Spider-Man back in the Top 10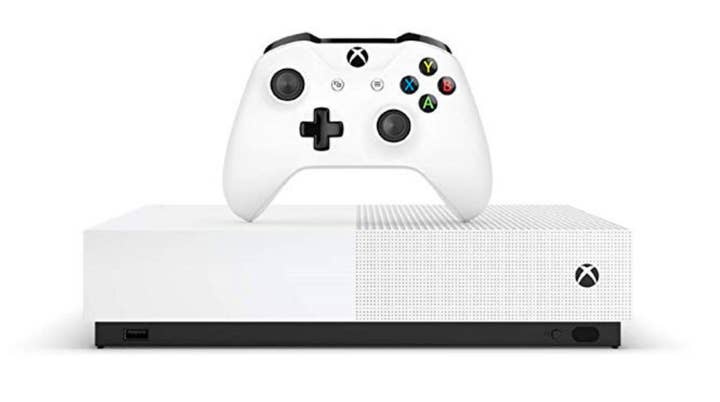 EA, Activision, Microsoft and Nintendo were the big Black Friday winners at UK games retail.
1.3 million physical games were sold during the build-up to Black Friday and through to the Saturday, which is actually 21% lower than the same period last year. However, last year did benefit from a few bigger releases during Christmas, such as Red Dead Redemption 2 and Battlefield V (the latter being released during Black Friday itself).
The most popular console in terms of game sales (we haven't received any hardware indication yet) was PS4, with just shy of 500,000 games sold during the week (down 29% compared to the same period last year). This is followed relatively closely by Xbox One with 417,176 games sold for that platform (down 30.6%). In third place comes Nintendo Switch with 364,675 games sold last week (up 37.9% compared with Black Friday 2018).
This year, EA has come out top of the charts with FIFA 20 the best-selling game of the week (just as FIFA 19 was the year prior). The game also benefitted from being bundled with PS4, which was discounted during the week. FIFA 20 sales rose 259% week-on-week.
Also bundled with PS4 consoles was Activision's Call of Duty: Modern Warfare, which comes in at No.2 (sales up 109%). Meanwhile Star Wars Jedi: Fallen Order (which was also bundled with Xbox One hardware) drops one place to No.3 - however, sales of that game also increased 38% week-on-week.
Hardware bundles played a major part in the Black Friday charts and it's most explicit at No.4 where you will find Sea of Thieves - an Xbox One game that launched in March 2018. Sea of Thieves was included in all variety of bundles for the Xbox One S All-Digital console. which was on sale for between £110 to £140 during Black Friday (arguably the most aggressive hardware offer last week). Minecraft was also included in those Xbox One S bundles and that game is at No.5 (just under 500 units behind Sea of Thieves).
Nintendo has four titles in the Top Ten: Pokémon Sword (No.6), Mario Kart 8 Deluxe (No.7), Pokémon Shield (No.8) and Luigi's Mansion 3 (No.9). All of those games benefitted from Black Friday bundles and discounts, with Sword leading sales for the new Pokémon Games. This edition saw sales rise by 6% week-on-week, while Shield's dipped by just 1%. The latter was the only game in the entire Top 40 to drop in sales week-on-week.
Sticking with bundled software, PlayStation was aggressive with sales around its VR headset once again (as promised by PlayStation CEO Jim Ryan), and thus games for this device returned to the charts. PlayStation VR Worlds (No.14), Astro Bot Rescue Mission (No.18), Skyrim VR (No.20), Resident Evil 7 (No.23) and Everybody's Golf VR (No.25) are all back in the Top 40.
Speaking of returning software, Marvel's Spider-Man swings in at No.10 thanks to a 968% sales improvement, Borderlands 3 is back at No.31 after a 404% sales jump and Anthem is at No.33 due to a 248% sales increase. Even games that dropped heavily down the charts such as Death Stranding (plummeting from No.13 to No.31), Fortnite (tumbling from No.10 to No.24), Grand Theft Auto V (falling from No.19 to No.32), and Ring Fit Adventure (down from No.15 to No.29) rose in sales significantly week-on-week.
Unsurprisingly, last week's new releases Shenmue III and Football Manager 2020 are absent from the Top 40 this week.
Here is the UKIE/GfK Top Ten for the week ending November 30:
| Last Week | This Week | Title |
| --- | --- | --- |
| 4 | 1 | FIFA 20 |
| 1 | 2 | Call of Duty: Modern Warfare |
| 2 | 3 | Star Wars Jedi: Fallen Order |
| 23 | 4 | Sea of Thieves |
| 24 | 5 | Minecraft: Xbox Edition |
| 3 | 6 | Pokémon Sword |
| 7 | 7 | Mario Kart 8: Deluxe |
| 5 | 8 | Pokémon Shield |
| 6 | 9 | Luigi's Mansion 3 |
| 8 | 10 | Marvel's Spider-Man |
Correction: UKIE has issued updated data. We have amended the article, with notable changes listed below. All sales figures and percentages have been updated.
Marvel's Spider-Man has replaced Minecraft: Switch Edition as No.10. Anthem reached No.33, not No.32. Death Stranding dropped to No.31, not No.33. GTA V fell to No.32, not No.30. It was previously reported that Pokémon Sword suffered a drop in sales, but it actually rose by 6%.