Xbox One campaign pays gamers to trade in PS3s
Microsoft Stores giving $100 credit toward purchase of new console when customers trade in competitor's old system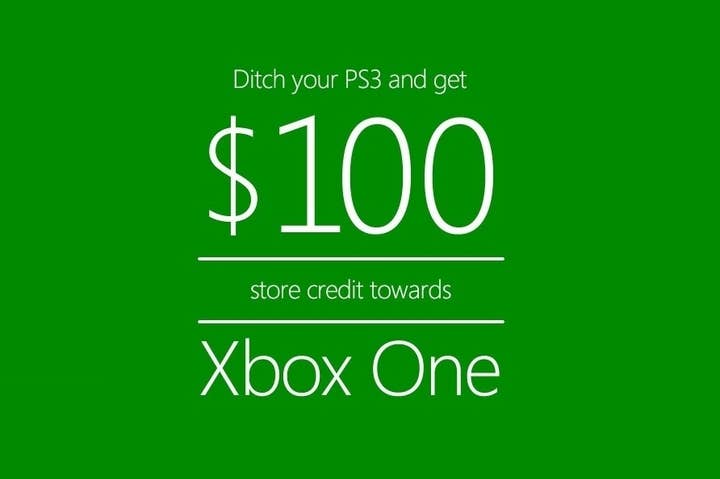 Microsoft is looking to convert some Sony fans to the Xbox One. The company today sent out e-mails touting its newest promotion, which will see its retail chain give customers $100 of store credit if they trade in a PlayStation 3 toward the purchase of an Xbox One.
"Visit your store, let us recycle your PS3, and get $100 of store credit towards the purchase of a new Xbox One," the e-mail says.
The fine print states that the deal is only valid at brick-and-mortar Microsoft Store locations in the US and Canada, and that all traded in PS3s need to be complete, fully functional, and not password protected. The promotion runs through the end of February or while supplies last.
While the PlayStation 4's global installed base is larger than Xbox One's, Microsoft's latest has fared well in its home country. According to data from the NPD Group, the Xbox One was the best-selling new generation console in the US for the month of December.