Grand Theft Auto V best-selling game of 2013 - NPD
Rockstar's latest snaps Call of Duty's four-year streak atop US retail chart as industry sales shrink by 2%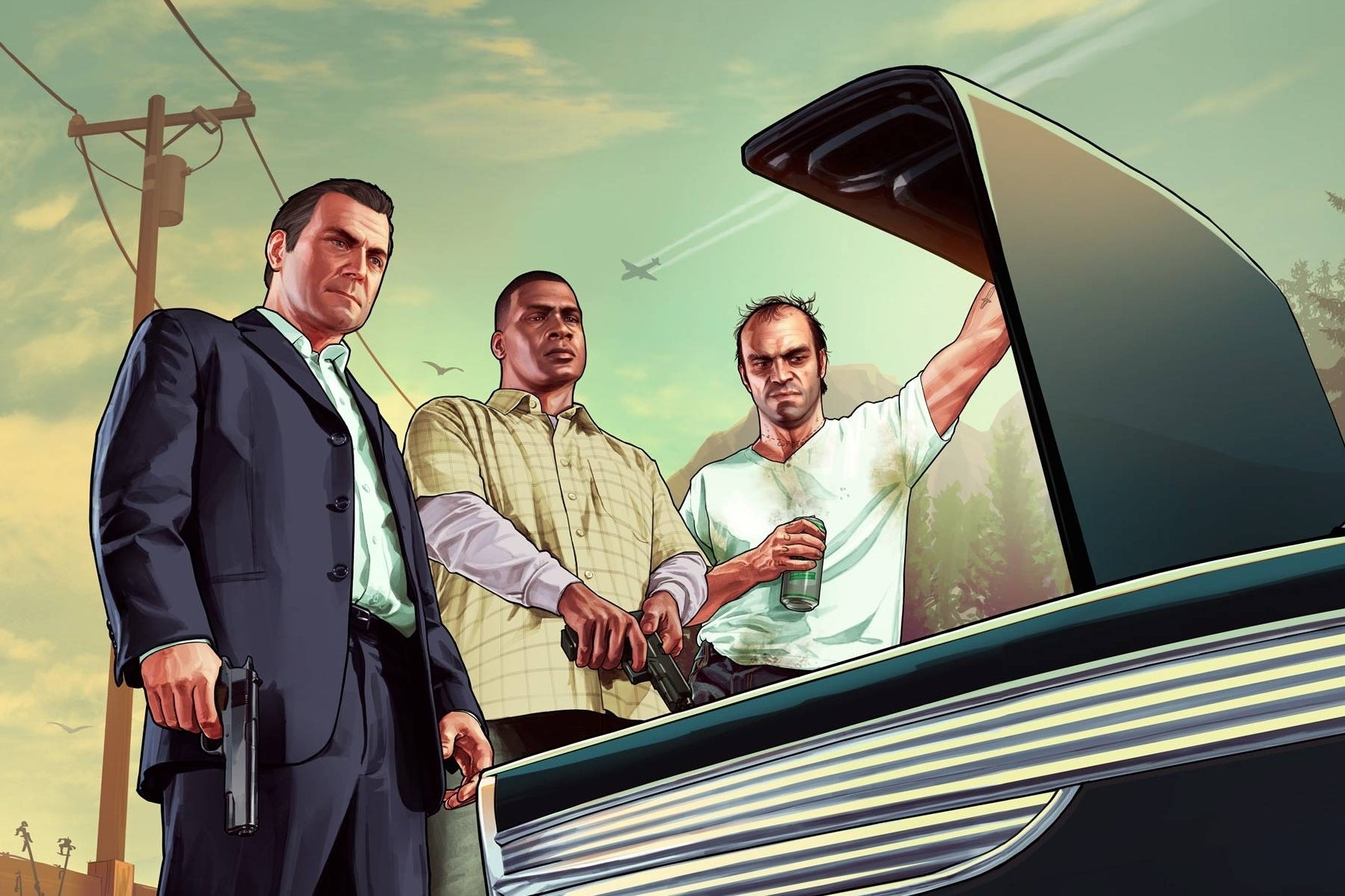 The industry-tracking NPD Group released its US retail sales figures for December and 2013 as a whole today, marking an end to the Call of Duty series' four-year run atop the annual best-seller charts. The first non-Call of Duty game to claim the top spot since 2008's Wii Play bundle was Grand Theft Auto V.
The changing of the guard isn't entirely surprising, as Rockstar Games' latest open-world crime game launched to the biggest single-day sales in gaming history, breaking a mark previously held (and broken, then held again) by the Call of Duty series. The latest entry in the franchise, Call of Duty: Ghosts, was the second best-selling game of 2013, with Madden NFL 25, FIFA 14, and Assassin's Creed IV: Black Flag rounding out the top five.
Despite being dislodged from the top spot on the full-year chart, Call of Duty still earned some bragging rights as Ghosts was the best-selling game of December. It was followed on the monthly chart by its closest competitor in the genre, Battlefield 4, and a trio of more mainstream titles: Just Dance 2014, Madden NFL 25, and NBA 2K14.
As for the industry as a whole, the NPD reported that full-year sales in 2013 were down 2 percent to $12.97 billion. Breaking that number down, new platforms like the Xbox One, PlayStation 4, and 2DS helped push hardware sales up 5 percent to $4.26 billion, while software sales slipped 9 percent to $6.12 billion. Accessories (which include Skylanders and Disney Infinity toys, as well as cards loaded with currency for online storefronts), were up 3 percent to $2.6 billion.
Looking at the numbers from just December, overall industry sales were up 2 percent to $3.28 billion. Most of that growth was attributable to hardware, which was up a whopping 28 percent to $1.37 billion. Accessories were also up 4 percent to $631 million, but most of those gains were offset by software sales that dropped 17 percent to $1.28 billion.
Xbox Live director of programming Larry "Major Nelson" Hryb offered some color on those December figures through his Twitter account, saying Xbox One and Xbox 360 were the best-selling consoles of each generation during December. Xbox One sold 908,000 systems, Hryb said, while Xbox 360 moved 643,000.
NPD analyst Liam Callahan said that Sony still has the early lead among the new systems, though. "The newest consoles from Microsoft and Sony are off to a tremendous start. Xbox One led consoles sales in December, while PS4's two-month total makes it the best selling console during the two-month launch window," he clarified.
Also, it's clear that the launch of a new generation of consoles has given the industry a lift - Callahan noted that December "marks the fifth month in a row for positive combined physical video game sales across hardware, software, and accessories."
As for hardware not from Microsoft or Sony, NPD noted that Nintendo 3DS was the top selling system both in December and 2013 overall, while the Wii U managed to have its best month on the market yet.