Xbox One beat PS4 on Black Friday - report
Analyst claims Microsoft's lower price point gave it 53 per cent of the total spend, PS4 had 31 per cent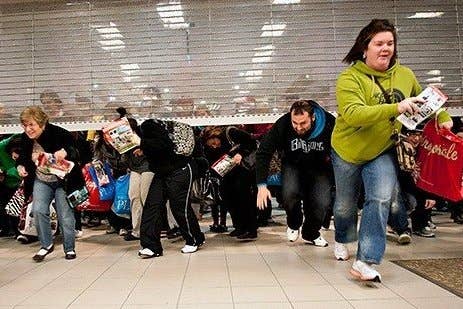 The Xbox One was the best-selling console on Black Friday, taking 53 per cent of the market on the biggest day for retail in the US.
According to the analyst firm Infoscout, which gathered its data from more than 180,000 receipts from major retailers, the PlayStation 4 had just 31 per cent of the Black Friday market spend. The Xbox One was also the top-selling console at both Walmart and Target, the two biggest electronics retailers in the US.
This will do down as a win for MIcrosoft, which has trailed Sony in terms of console sales ever since the new generation launched last year. In October, the company implemented a temporary $50 price cut for the holiday season, bringing the Xbox One's price below that of the PlayStation 4 for the first time.
Microsoft has since reported a significant increase in the Xbox One's performance, so this report is very much in line with recent trends. The PlayStation 4 is still far ahead in terms of overall sales, but EA CFO Blake Jorgensen recently said that its lead was narrowing all the time.
Infoscout's data put EA's Madden NFL 15 as the most popular game on Black Friday with an 8.4 per cent market share, just ahead of Activision's Call of Duty: Advanced Warfare with 7.3 per cent. The toys-to-life concept also performed well, with Skylanders Trap Team and Disney Infinity: Marvel Super Heroes taking the third and fourth biggest slice of the total spend.