EA CFO says Xbox One is "catching up quickly" to PS4
Blake Jorgensen points to Christmas price cut as a big opportunity for Microsoft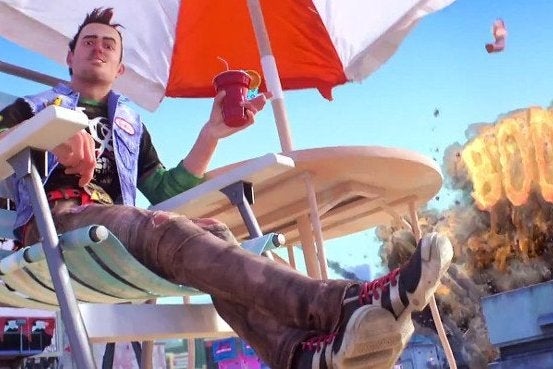 EA CFO Blake Jorgensen believes the gap between the sales of the PlayStation 4 and the Xbox One is rapidly closing.
Speaking at the UBS Global Technology Conference, Jorgensen pointed to Microsoft's seasonal $50 price reduction as a critical next-step in levelling the field - a process that Jorgensen indicated is already underway.
"Clearly, Sony has jumped out to a lead with a great console and I think a great pricing strategy," he said. "But Microsoft is catching up quickly. And pricing actions that are taking place, particularly within this Christmas season, driven by Microsoft around reductions plus a lot of bundled software, I think will continue to help pull the consumer into the new consoles."
Crucially, that $50 price reduction makes the Xbox One cheaper than the PlayStation 4 for the first time since both consoles launched a year ago. Earlier this month, Microsoft reported that Xbox One sales had tripled in the aftermath, with 10 million consoles sold-in to retailers. Last week, Sony confirmed that it has sold-in 13.5 million units.
In terms of games, Xbox One would seem to have the edge heading into the holiday season. Titanfall may be available on PC, but Xbox One and Xbox 360 are the only consoles where Respawn's excellent debut is available. Since then, Forza Horizon 2, Sunset Overdrive and Halo: The Master Chief Collection have also received high praise from critics.
By contrast, Sony's major exclusives haven't fared quite so well, with critics largely divided by or lukewarm on Killzone: Shadow Fall, Knack, Infamous: Second Son and, most recently, Driveclub. LittleBigPlanet 3 is Sony's most prominent remaining exclusive this year, though the series has never sold in the same quantities as tentpole franchises like Uncharted, Gran Turismo and God of War.
Sony will seek to remedy that in Q1 2015, with Ready At Dawn's The Order: 1886 and From Software's Bloodborne both scheduled for release. For now, though, Microsoft has a major opportunity to seize in terms of both price and product.