Xbox Game Pass could be a boon for indie developers
At GDC Summer, solo developer Davionne Gooden explained how Xbox Game Pass offered a simple path to profit for his tiny studio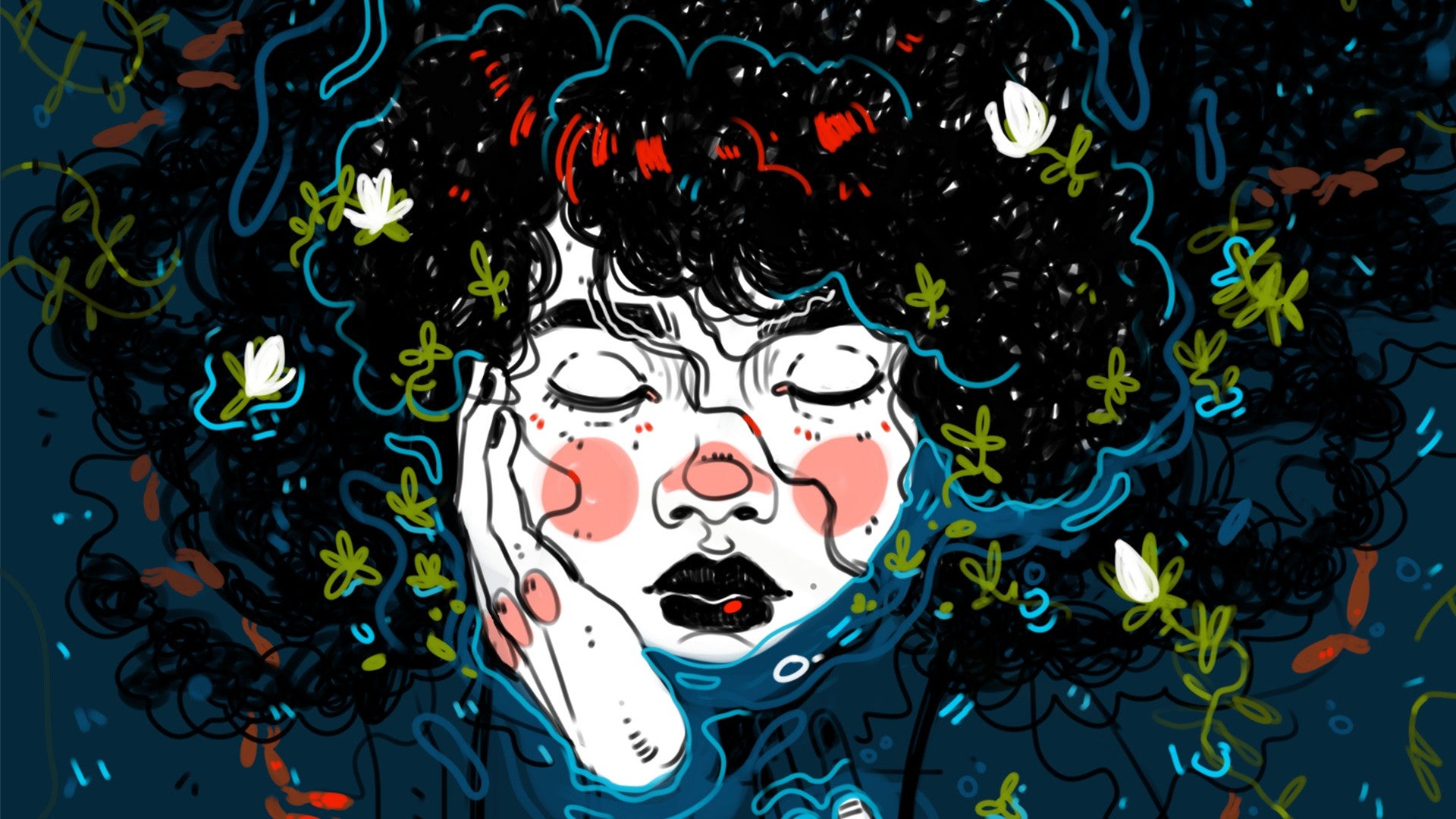 When Xbox Game Pass is discussed, it's often in terms of the value it presents to consumers: Halo Infinite, Psychonauts 2, Hellblade 2, and many more besides, all for one monthly payment.
What it means for third-party developers remains mysterious, however. While the bulk of the Game Pass catalogue is composed of games made by developers that don't belong to Xbox Game Studios, it isn't obvious how a publisher like, say, Square Enix makes the decision to put an otherwise saleable product into a subscription catalogue.
And if Game Pass means one thing to a huge company like Square Enix, it will mean something very different to a person like Davionne Gooden, the sole employee of Studio Zevere and the creator of the promising indie title, She Dreams Elsewhere.
"Look out for the unique money," Gooden advised other indie developers at the end of a talk at GDC Summer this week. "[Money] that's very specific to your situation, rather the standard publishing deals or crowdfunding or stuff like that."
"Look out for the unique money... [Money] that's very specific to your situation"
For Gooden, that meant a deal to put She Dreams Elsewhere on Xbox Game Pass, long before the game was finished and had a chance to stand on its own in the marketplace. In his talk, Gooden described the long gestation of the project, and finding the unique voice that drew our attention when we met him at PAX East at the start of this year.
"If you want to get attention," he reminded the audience at GDC Summer, "the game itself has to deserve it first."
She Dreams Elsewhere was spotted by representatives from Xbox at GDC 2019, where Gooden had been selected to be part of the Indie Megabooth. That relationship developed over the ensuing months, and resulted in a spot for the game at an "open house" for ID@Xbox developers at Microsoft's campus in Seattle last August.
"The open house itself went really well, if not pretty overwhelming," Gooden recalled. "After the ID@Xbox open house, I got a few little hints that I was going to get a Game Pass deal, but I didn't really know what that meant or what it involved.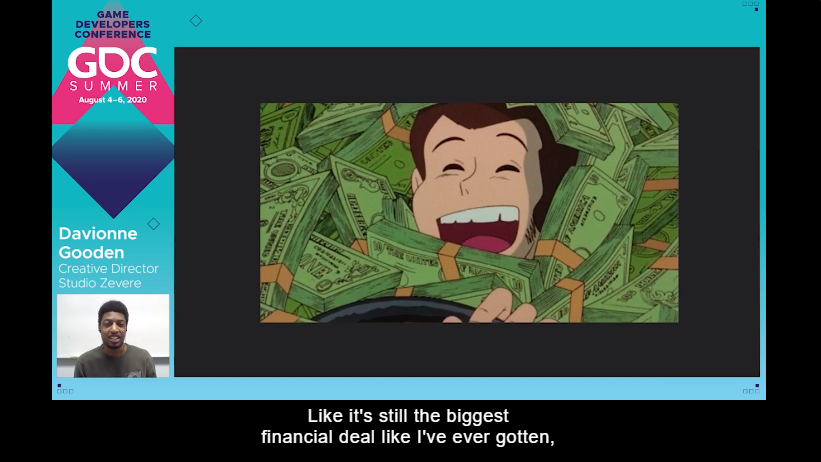 "It was formally offered in October 2019, and it was pretty huge. It's still the biggest financial deal I've ever gotten, to the point where I had to ask them to repeat the numbers on the phone call."
Gooden was unable to disclose the precise details of the deal, but he did say it included "upfront support" in addition to a licensing fee. In the conference chatstream, Gooden said there is "a bonus system of sorts, too," but he didn't offer any more information on the terms. In addition, he will be able to release She Dreams Elsewhere on PC, with the one stipulation being that its launch on Game Pass happens the same day or earlier.
"Compared to publisher negotiations, the Game Pass deal was a lot more straight-forward and simple and so much less stressful"
Speaking at Gamelab last year, Jumpship founder Dino Patti said that "Xbox Game Pass is the first time subscription is fair for developers." For Gooden, who is the sole developer on the project, it went beyond fair -- it was a game changer.
"Until that point I'd been bootstrapping," he said. "The game was funded out of pocket, through videography gigs and other one-off hustles. I was also doing publisher negotiations at the time, too, and the Game Pass deal allowed me to fund the rest of the game, make it profitable, and still do everything I wanted to do with a publisher, without having to get a publisher."
Gooden described that period as being largely focused on business development, weighing up various options for funding the game -- including publisher negotiations and the Game Pass offer. "It did take up all of my time at certain points, which really sucks when you're a solo developer," he said.
As a solo developer, he said, the appeal of Game Pass was the simplicity of the proposition. In Gooden's discussions with publishers, there was a greater need to lay out a specific timeline, to better fit with the other products that the label was already handling.
"Compared to [publisher negotiations], the Game Pass deal was a lot more straight-forward and simple and so much less stressful. Publisher negotiations required so many extra materials... versus Xbox who were like, 'Hey, we want you on Game Pass, here's the contract, go over the paperwork, sign it when you want to.'"
The indie publisher No More Robots has spoken publicly about the counter-intuitive but very real impact being on Game Pass had on the sales of RageSquid's Descenders. Gooden's talk articulated another benefit to indie developers, particularly micro-studios for whom the terms Microsoft is offering can immediately turn years of time and resources into an immediate profit.
"The actual results of game Pass will be seen when the game releases, which is still a few months away," Gooden concluded. "I hope it does well. I guess we'll cross that bridge when we come to it."