Descenders' weekly sales increased five times thanks to Xbox Game Pass
No More Robots says subscription service has "elevated the game to heights we couldn't have imagined"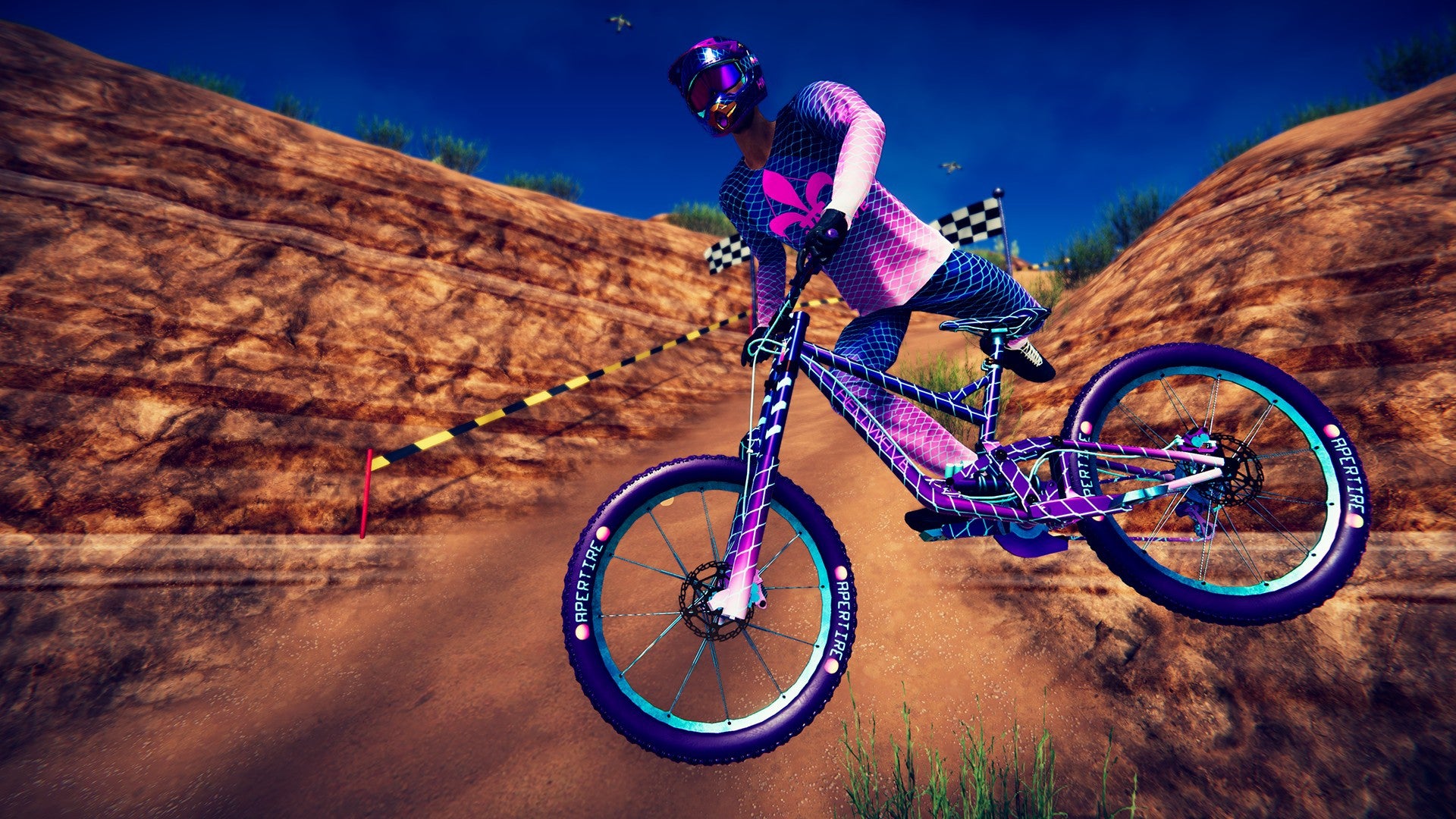 No More Robots has renewed the licensing deal for Rage Squid's Descenders on Xbox Game Pass, due to the huge sales benefit of being on Microsoft's subscription service.
Speaking on Twitter, No More Robots founder Mike Rose said that Xbox Game Pass has "elevated [Descenders] to heights we couldn't have imagined." As a result, a new deal has been signed to keep the downhill cycling game in the catalogue.
However, the principal benefit is not related to the terms of the deal with Microsoft. Instead, Rose said that being on Xbox Game Pass has led to much higher sales for the game beyond its subscriber base.
"If I take the month before we went into Game Pass, and compared it to sales of the game last week, we're now selling around five times as many units each week as pre-Game Pass, on a weekly basis," he said.
"Since we went into Game Pass, our total Xbox sales have tripled."
Rose speculated that these sales are due to users who don't have Game Pass seeing friends playing the title, and then purchasing it for themselves. He also said that Descenders' sales "greatly increased" as soon as it was on Game Pass, and they have spiked every time it is featured on the dashboard.
This backs up the claims of Xbox boss Phil Spencer that products included on Game Pass end up selling more units in general.
In April, Microsoft confirmed that Game Pass had reached ten million subscribers.