Xbox gains Zynga support?
Comments from Mark Pincus imply support on Xbox for Zynga's games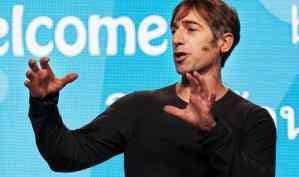 Noted writer Om Malik, founder of the GigaOM Network, interviewed Zynga CEO Mark Pincus recently about leadership, startups and (of course) games. Pincus revealed that he's still dissatisfied with social gaming, and that it hasn't yet reached its full potential. Part of Zynga's solution is to create technology that can allow their games to be played on multiple platforms, including Xbox, according to his statement.
"Right now we are building back-end technology, so that your game state can be saved and served up in difference screens/devices. The interaction cues will take from the different devices. In other words, you can play a game on a computer and call it up on Xbox and you resume from the point you left off, except the game play will now be customized for the Xbox controller," said Pincus.
It's not 100 percent clear if Pincus is talking hypothetically or if Zynga is at this moment preparing games to work with Xbox Live as well. GamesIndustry International has contacted Zynga and is awaiting clarification. (Update: Zynga has declined to comment)
Pincus also noted that he thinks "the real competition is between mobile and the television," not between social games and other games. Games, in Pincus' view, are "stealing back lost time" by allowing quick, easy play any time you have a few minutes to spare and have your smartphone handy.
The full interview can be seen at GigaOM.