Xbox 360 GPU power coming to mobile by 2014, says NVidia
The rapid turnover in mobile hardware means portable platforms will eventually catch home consoles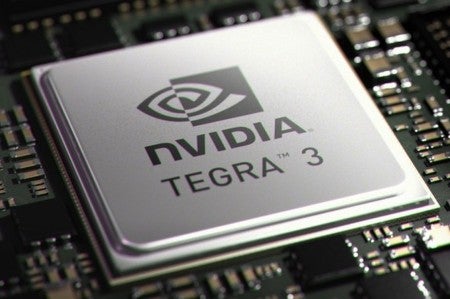 A slide given to AnandTech by NVidia shows that the graphics-chip manufacturer expects mobile Graphics Processing Units (GPUs) to surpass the GPU in Microsoft's Xbox 360 by 2014. While home consoles are released and then sit for years in homes, mobile devices are refreshed and updated by hardware vendors every year.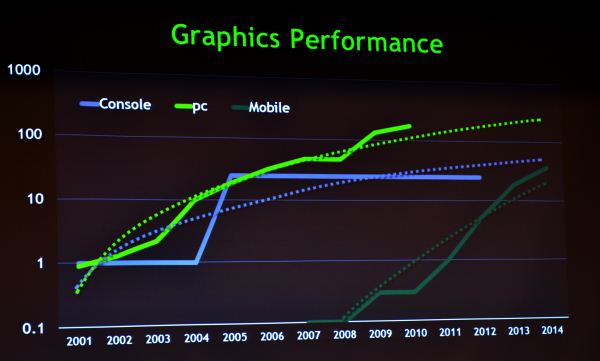 In the slide shown, the dotted lines are trends, while the solid lines are estimated performance. The estimated performance of mobile GPUs will catch the Xbox 360 in 2013, which is shown by the higher step in the light blue line. If trends continue, mobile will even catch PC a few years after 2014.
NVidia is currently pushing its Tegra 3 System-on-a-Chip as the high-end graphics solution for mobile hardware vendors.