World Of Warcraft server blades raise $330,000
Money from charity auctions will go to St Jude Children's Research Hospital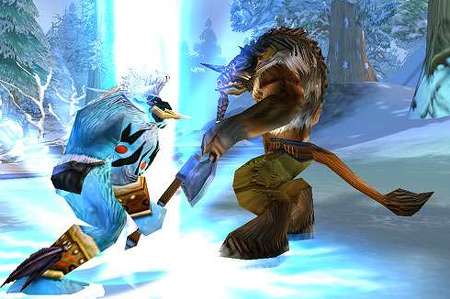 Blizzard's recent charity auction of retired World of Warcraft server blades has raised $330,000.
"In October 2011, we announced that a selection of retired World of Warcraft server blades -- hardware that once housed World of Warcraft realms -- would be made available for auction for this great cause, and you responded by opening up your hearts and your guild banks," it reported.
The eBay auctions were to raise funds for St. Jude Children's Research Hospital, and gave gamers the chance to bid on 2000 the original World Of Warcraft server blades.
"World of Warcraft realms are like the virtual neighbourhoods of the game's community -- they contain the spaces where millions of players have made friendships, forged friendly rivalries, and created lasting memories," said CEO Mike Morhaime at the time.
"Each winner in this auction will own a small monument to those collective experiences. The best part is that this auction benefits a great charity doing tremendous work in helping children from the U.S. and around the world."