World of Tanks ends year with 45 million players
Strong 2012 for company looking to further dominate in 2013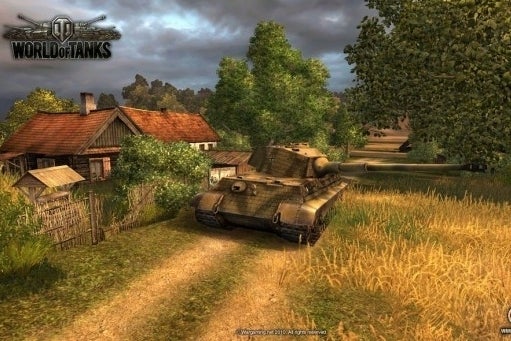 Wargaming.net's World of Tanks finished 2012 with more than 45 million registered players and has set a new record for simultaneous users - 600,000 on one Russian server.
The game has seen eight updates during the year, and entered the e-sports arena at the WCG 2012 Grand Finals in China.
"Wargaming has demonstrated sustainable growth and solid performance during 2012, mainly due to the success of our headliner - World of Tanks," said Andrei Yarantsau, VP of Global Operations.
"The tremendous success of World of Tanks has showcased that the company has developed a strong and reliable technological platform with an incredible amount of remaining potential. The result is that we'll keep being able to provide top-notch online services and regular high quality content and updates."
Its next title, World of Warplanes, is in closed beta, while the team also works on World of Warships. All three games will eventually be tied together under one platform with a common economic system.
Wargaming has over 1300 staff across 11 global offices in Europe, the US, Asia and Australia and has signed with KongZhong Corporation for Chinese expansion.
Wargaming's CEO Victor Kislyi was placed in GamesIndustry International's Persons of the Year list, and World of Tanks also featured as one of the games that helped define 2012.