World of Tanks celebrates 24 million users
The free-to-play tank MMO hits a new milestone with its recent expansion into Asia Pacific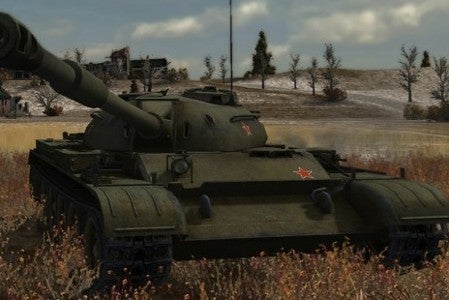 Publisher Wargaming.net has announced that its premier free-to-play MMO, World of Tanks, has reached more than 24 million registered players since its launch on April 12, 2011. With servers currently in North America, Europe, Russia, China, and Asia Pacific, players have played more than 350 million battles.
"Our growth over the last year has been nothing short of amazing," said Victor Kislyi, CEO of Wargaming.net.
"A year ago, no one in the company could possibly imagine that World of Tanks would have skyrocketed like this. As the growth dynamics show, the game isn't slowing down anytime soon. We have massive expectations for the upcoming year, and we'll continue to drive game development that will keep our players engaged and excited."
World of Tanks players are currently expecting patch 7.3, which will add two new maps and more premium tanks.