Wisecrack Games cancels Sam Suede Kickstarter project
False reports of Al Lowe lawsuit damaged the game's chance of success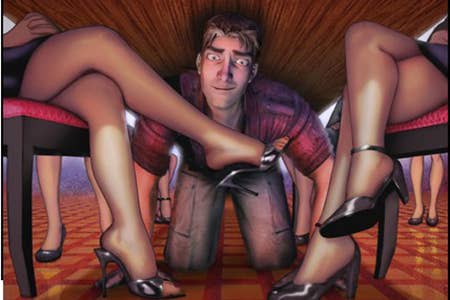 Wisecrack Games has cancelled its Kickstarter project for Sam Suede in Undercover Exposure following an alleged dispute with Leisure Suit Larry creator Al Lowe.
"After much deliberation, we have decided to take a step back, regroup and brainstorm as to the best approach to re-launching this project," a statement on the Sam Suede Kickstarter page reads.
"Within an hour of the Kickstarter launch, erroneous and misleading information was posted and declared to the media about Wisecrack Games, attempting to derail any progress of this Kickstarter campaign. It was the leg work and research of the gaming community that revealed the foul play. Eventually, the truth prevailed, albeit too late."
The game's Kickstarter pitch video featured Lowe's image several times, and drew particular attention to his involvement with the game. Lowe did work on the idea six years earlier, but numerous reports surfaced that he intended to sue Wisecrack for misrepresenting his contribution.
The information proved to be incorrect, but, according to Wisecrack, the damage was already done.