Winning Mentality: Inside EA Sports
Johnny Minkley goes in search of the secret behind the Canadian super-studio's ongoing success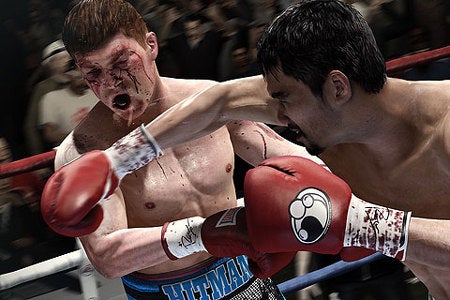 Tucked away in the peaceful hills of Burnaby, overlooking one of the world's most beautiful cities, it's not hard to see the appeal of a job at EA Canada. From the sands of Kits beach to the snow of the North Shore mountains, via the green, green grass of Stanley Park, games talent doesn't just move out here for the tax breaks.
And within the headquarters of EA Sports HQ, the company's largest, staff have access to facilities most devs would kill for: a full-size basketball court, football pitch, beach volleyball court, movie theatre, university, library, pool tables, games arcade, gym, massage parlour, and - if anyone can be bothered to do any work - the world's largest motion-capture studio.
"There's been a polarisation and a convergence around quality in our industry, the same that we saw in music, the same that we saw in movies"

Andrew Wilson, EA Sports
Yet while British Columbia, of which Vancouver is the largest city, was long held up as a beacon of creative success in the games industry, the headlines over the past year have conspired to cast a disturbing shadow over the region: Ubisoft Vancouver, Rockstar Vancouver and Radical Entertainment shut down, layoffs at Capcom and THQ's Relic Entertainment - and that's just in 2012. Where did it all go wrong?
"I don't think this is a Vancouver story," says EA Sports executive VP Andrew Wilson. "For me it's an industry story: fewer, bigger hits. As a company, Electronic Arts has been committed to this for a while, we've understood the value of getting more and more people playing our bigger hits, and giving them new and dynamic content and services that allow them to do that.
"There's been a polarisation and a convergence around quality in our industry, the same that we saw in music, the same that we saw in movies, and what's happening is companies are dealing with that. And they're dealing with that across the world. There is a transformation happening in our industry and that has an impact."
Others suggest that tax breaks, oft-cited as a key competitive advantage for Canada on the global stage, are now part of the problem. The province of Ontario, for example, offers a generous 40 per cent tax credit versus British Columbia's 17.5 per cent - likely a major reason why Rockstar moved its Max Payne 3 team from Vancouver to Toronto.
Even so, Wilson is probably right: the industry is caught up in a painful transition, and those studios shuttered or downsized were predominantly focused on boxed console games.
"The games industry and tech scene in Vancouver and B.C. has had a fantastic run of success for 15-plus years - and I don't think it's over just yet," argues Nick Malaperiman, MD of Vancouver-based digital agency Chunky Pig. "But with US exchange rates now on a par with the Canadian dollar stemming the tide of US investment, and a number of other provinces offering competitive tax breaks and incentives, companies have made some ruthless decisions and edged out of British Columbia."
"EA Canada has hired a hell of a lot of local talent from the Vancouver film school, spawned more than 25 local companies, purchased a few of the local developers and helped turn Vancouver into a respected hub "

Nick Malaperiman, Chunky Pig
Malaperiman, an industry veteran who has held senior positions at EA Sports, Xbox and Nokia, supports Wilson's analysis, citing the argument that "many companies didn't embrace the shift from console and PC to digital and mobile, and were still operating big, expensive, money-losing studios, when they could have diversified, cut costs and started building products in this massive space."
Underlining this point, and against the background of so many high-profile closures, Japanese mobile giant Gree announced plans this week to open a free-to-play digital studio in Vancouver. And Microsoft recently opened a Kinect-focused operation in the city, scooping up key international talent in the process, including the former SCEE creative director responsible for EyeToy.
"I think we still have the best talent and I think we probably have the most diverse talent mix in this city than any other city just about anywhere in the world," says Wilson. And, naturally, desks have been found for many of these at EA Canada, which has done more than any other studio to put the city on the gaming map.
"It's had its ups and downs amongst the local games companies," says Malaperiman. "They hire a hell of a lot of local talent from the Vancouver film school and other seats of learning, have spawned more than 25 new local companies, have purchased a few of the top local developers and helped turn Vancouver into a respected hub for gaming from an external investment perspective,"
"EA have built a studio formula that works, with the right structure, the right number of people, always looking ahead, and bringing in young talent they can nurture - and have always promoted from within wherever possible."
Originally the offices of Distinctive Software, a developer set-up by current Xbox boss Don Mattrick until it was bought by EA in the early '90s, the studio is now home to numerous key franchises, including Fight Night, NHL, SSX, FIFA and its Street spin-off and now, EA having snatched the licence from the ever-troubled THQ, UFC. EA Sports' Madden and Tiger Woods teams are 'part of the family', but work out of Tiburon in Florida.
Wilson spent six years at this "big chalet on a mountain" before the young, impressive Australian moved upstairs and over to the US, after a formative stint managing EA's business in Asia.
"There's a level of chemistry in this studio that's pretty special," he claims. "I often refer to the fact I grew up in this building. I built games before being in this building, and I built games after being in this building, but I actually learned more in this building than I learned in any other element of my game development career.
"I just think it's a creative environment," he adds. "You look around, it feels creative, it's an environment you can do new things in." And in case staff ever find themselves bereft of the next big idea, the walls of EA's 'Think Tank' recreation area are plastered with those cheesy motivational quotes that make world-weary Brits cringe but are seemingly embraced uncynically in North America.
"It's not how good you are. It's how good you want to be"; "Be true to the game, because the game will be true to you"; "He who is not courageous enough to take risks will accomplish nothing in life". In an office beside the EA University, meanwhile, there's a "Leadership Competencies" chart on a wall, advising students to "Be Human First", "Aim and Inspire"; "Listen & Improve"; and "Get it done".
Whether your heart sings or your stomach turns at such stuff, though, is beside the point. What matters is that the culture it is part of works, attracting and encouraging a melting pot of talent not just from around the world (Wilson says 20 nationalities are represented), but, importantly, from elsewhere within the EA empire too.
"Within the company itself we're fortunate we have studios around the world and there's opportunities there," says FIFA 13 producer and Brit abroad Nick Channon. "Personally, I've had the opportunity to do that a number of times and I think it's what makes the company good, and by spreading that knowledge as well it helps products."
"I started working on FIFA 95 in the UK," recalls Matt Bilbey, another Brit - we get everywhere - these days the EA Sports senior VP in charge of football. "Some of the creatives in this building are quite amazing. I moved over here ten years ago because you can come up with the most stupid idea in the world and someone will go, that's maybe not possible today, but it will be next year. There's a lot of excitement for where we'll be able to go, and the company supports us."
"While Wilson believes the latest Tiger Woods is "the best we've ever made", it hardly set the charts alight, and the word is it may switch to an 18-month cycle"
Wilson's own career path within EA has played a big part in shaping his vision for EA Sports. "I had the great opportunity of running Asia for the company for a while, and what you understand in Asia is the service is more important than the product," he explains. "I'm not convinced the service is more important than the product in the West, but I do believe it's equally as important, so product plus service is a very important element for us.
That's one of Wilson's "core pillars" which should define "everything that we build", the others being innovation, so gamers keep buying into a franchise year-on-year, and connection - across multiple platforms.
Indeed, while we're still mired in the sluggish cycle of the current generation, EA Sports' present strategy offers a useful indication of what the company is likely to concentrate on in the coming years, whenever PS4 and the next Xbox show up.
The focus on games as a service underlines the tectonic shift in the way games are now consumed compared to the start of this generation. As Bilbey points out, what happens "off console" is becoming as important as "on console".
Not everything the studio turns its hand to works out, needless to say. EA Sports Active, a promising endeavour, never came close to emulating Wii Fit's incredible success. Similarly, EA Sports MMA won critical plaudits, but more copies were sent to reviewers than people bought. It remains to be seen whether acquiring the UFC licence will turn EA's mixed martial arts dream into a lucrative reality.
But EA is prepared to tackle failure head-on. While Wilson believes the latest Tiger Woods is "the best we've ever made", it hardly set the charts alight, and the word is it may switch to an 18-month cycle. And while EA has a lot to prove with NBA Live 13 - which was a no-show at last week's EAC showcase, appearing only as a gameplay trailer - it was confident enough of the need for a reboot when it scrapped NBA Elite 11 at the eleventh hour in 2010.
But the successes speak for themselves. NHL is a critical darling, promising further innovation this year; Madden is a jaw-dropping visual spectacle with a solid fanbase, newly enhanced by Kinect; and then there's FIFA. The jewel in EA's sporting crown has comprehensively trounced its fierce rival, PES, over the course of this generation, and goes from strength to strength as an offline and connected, social experience. "We have 25 million people playing 10 million games a day," says Wilson. "We had record days of online play six months post-launch this past cycle."
"We have 25 million people playing 10 million games a day"
All this from the publisher named worst company in America by Consumerist.com in April. "I'll be honest, I don't feel good [about that]," acknowledges Wilson. "I am not sure I give a high level of credence to that particular poll, but we're certainly listening."
He continues: "I've been at this company for over 12 years. I'm here because it's a great place to work, and I think when you look at the average tenure of people here it's because it's a great place to work. When you look at the products we develop, we haven't always delivered great products, but I think it's been a long time since we didn't deliver one. And I think we've made big decisions, certainly in the last couple of years, to ensure we only deliver great products."
That's what any exec would tell you, of course. But Wilson, a game maker by trade rather than a calculator-punching suit, as is the norm, believes that makes a difference.
"I hope when my time is done here and the next person has this role we can look back and say: it was about quality, service did become as important as the product and we did fulfill what I believe is our obligation that only we can fill, which is connecting the sports experience, whether that's across platforms or across franchises or fans that we never did before."
He's got a sporting chance, it has to be said.