Will Wright: The future of game design and its impact on the player
GameHorizon Live: The Sims creator discusses the evolving relationship between player and designer, and the impact of new technology on the games business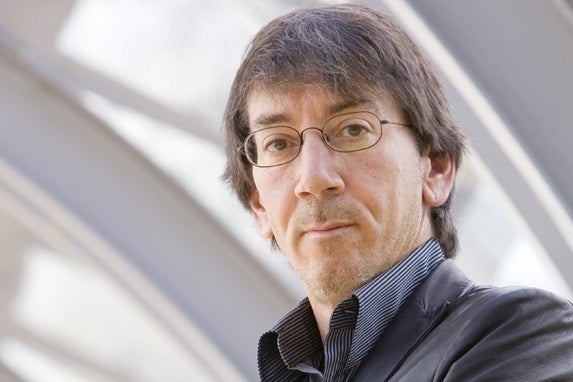 Will Wright founded Maxis and created two of the biggest PC franchises of all time, SimCity and The Sims. Having left Electronic Arts in 2009, he has since set up a new company, Syntertainment, focusing on creative play and the interaction between entertainment and reality.
In this exclusive Q&A session from GameHorizon, Will discusses his vision of the future of game design in a radically changing industry, the relationship between designer and player, and the impact and importance of new hardware.
Painting a picture of a positive and forward-looking industry, Wright calls the current proliferation of platforms, business models and players a "Cambrian explosion of game development." That sudden branching of gaming evolution, he says, is leading to a new era of democratisation with the player as its focus, gradually eroding the potential for buyer's remorse and leading to a positive feedback loop of happy customers.
"We have a much bigger crop of skilled designers than we ever have," he continued. "Some of the greatest designers out there are just getting their start right now."
Wright also gives a few tantalising hints about the nature of his work-in-progress game, telling listeners of his interest in "basing games in reality" as "a way to capture a wider audience".
"I'm very interested in how we build a game around a player's life....I want to figure out how to bring games back into everyday reality, games that intersect with players' lives."
See the video below for more insight from Wright, including thoughts on increasing customer engagement by leaving just enough to their imagination, the opportunities and pitfalls offered by low entry-barrier development, and the game designers which have inspired him over the course of his career.
About: Acclaimed game creator and visionary Will Wright established the template for simulation games with the original SimCity in 1989 and the cultural phenomenon The Sims in 2000. Co-founder of Maxis, which was acquired by Electronic Arts in 1997, Wright's games have won multiple awards while he himself has been inducted into the Academy of Interactive Arts and Sciences' Hall of Fame and in 2007 became the first game designer to receive a BAFTA.