Will Ferrell partners with Twitch for charity campaign
"It's no secret the best gamers in the world have wanted a piece of me for years"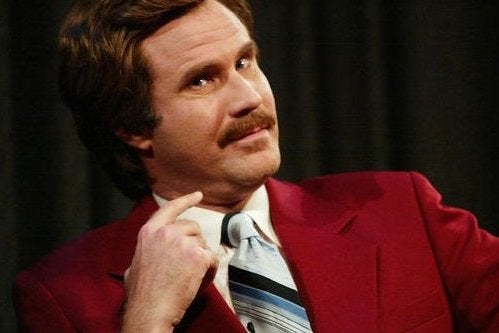 Twitch has found a surprising partner for in a new charitable initiative in actor and comedian Will Ferrell. The star will use the video broadcast service to publicize his new campaign to raise money for non-profit organizations Cancer for College and DonateGames on Indiegogo.

"Gamers and charity go hand in hand. Over the past three years, the Twitch community has raised more than 10 million dollars for various charitable causes," said John Howell, director of Partnerships Development at Twitch.

"Having Will Ferrell join us, Cancer for College and DonateGames in the fight against cancer takes philanthropy and gaming to a new level."

The campaign is aiming to raise $375,000 for the two charities and if that goal is reached Ferrell will stream his gaming duel live from Twitch headquarters in San Francisco. To be in with a chance to take on Ron Burgundy gamers just need to donate a minimum of $10 to the campaign.

Other available perks include Will Ferrell's Super Mega UV Blast Max Gamer's Sunscreen, an official event t-shirt, signed game memorabilia, and personalized thank you messages from Ferrell.

"It's no secret the best gamers in the world have wanted a piece of me for years," said the Anchorman star.

"Guys like CaptainSparklez are gunning for me. I think he might be an actual wizard and he's looking for blood. I told them I'd give them the honor of competing against me with one small condition: we raise a whole bunch of money for a great cause like helping kids with cancer."

You can find out more about the campaign at the official site.