Wikipad coming to US on June 11
The 7-inch gaming tablet finally hits North America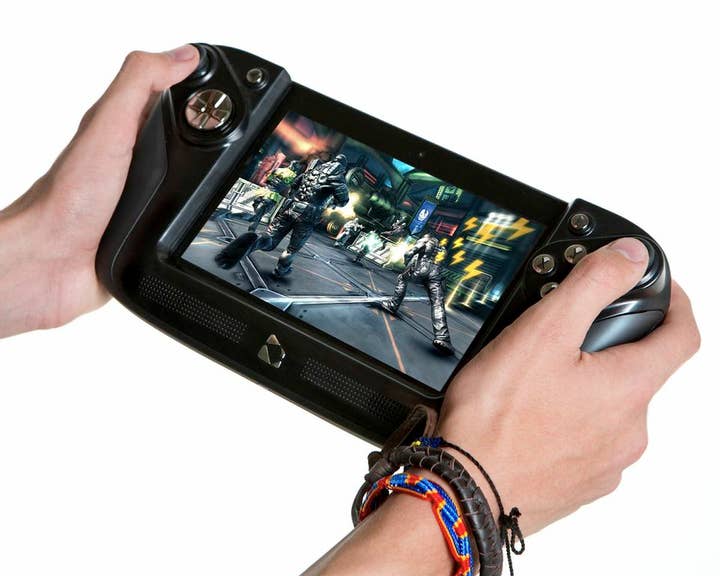 Wikipad, Inc has announced that its 7-inch Wikipad gaming tablet will be available in the United States on June 11, 2013, for $249. The tablet features a 7-inch 1280x800 screen, 1 GB of RAM, 16 GB of storage, a Nvidia Tegra 3 processor, and WikiPad's tablet controller dock.
"The launch of the Wikipad 7 tablet signals a transformative turning point in the direction of the mobile gaming industry. Wikipad's tablet combines the latest range of features found in a premium Android tablet together with the unrivaled console video game experience only available with a gamepad," said Wikipad chairman Matthew Joynes.
"There is no other mobile device on the market that possesses Wikipad's unique functionality and versatility and all available with full warranty and customer support at an entry level price point," said Wikipad president of sales Fraser Townley.
The first retailers to carry the tablet will be online outlets: Wal-Mart.com, BestBuy.com, and TigerDirect. Wikipad will be announcing further retailers and launch dates for other territories after E3.
The Wikipad was originally envisioned as a 10-inch tablet with gaming controller, but changes in the tablet market forced the company to switch to a 7-inch model. The current model was originally planned for spring 2013 launch.