Wii U to launch in Japan on December 8
Console will have 2GB of RAM, premium bundle priced at $400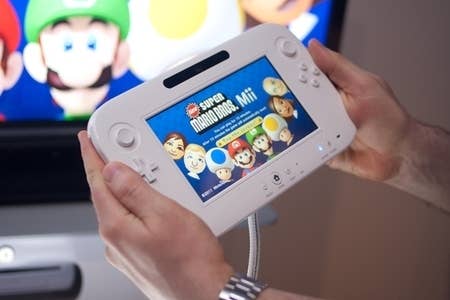 Nintendo's new Wii U console will launch in Japan on December 8, with prices starting at ¥26,250 ($337/£210).
That is for the "basic" bundle, which includes a Wii U console with 8GB of onboard storage and a tablet controller. A "premium" bundle - which includes a 32GB Wii U console, an HDMI lead, and a tablet controller and power cradle - will retail for ¥31,500 ($405/£251).
The tablet controller will retail separately for the relatively high price of ¥13440 ($173/£107). A "pro" controller, which closely resembles an Xbox 360 pad, will be available for ¥5040 ($65/£40).
The Wii U console will have 2GB of RAM: 1GB for games and 1GB of system memory. Game discs will have 25GB capacity, and the system will be backwards compatible with all Wii games and peripherals out of the box.
The only launch titles confirmed by Nintendo in its live stream are New Super Mario Bros. And Nintendoland, though further announcements are expected at a separate, software-focused live event later today.