Wii U sales up 4x following Mario Kart 8
And Reggie Fils-Aime believes Amiibo will have "larger footprint" than Skylanders or Infinity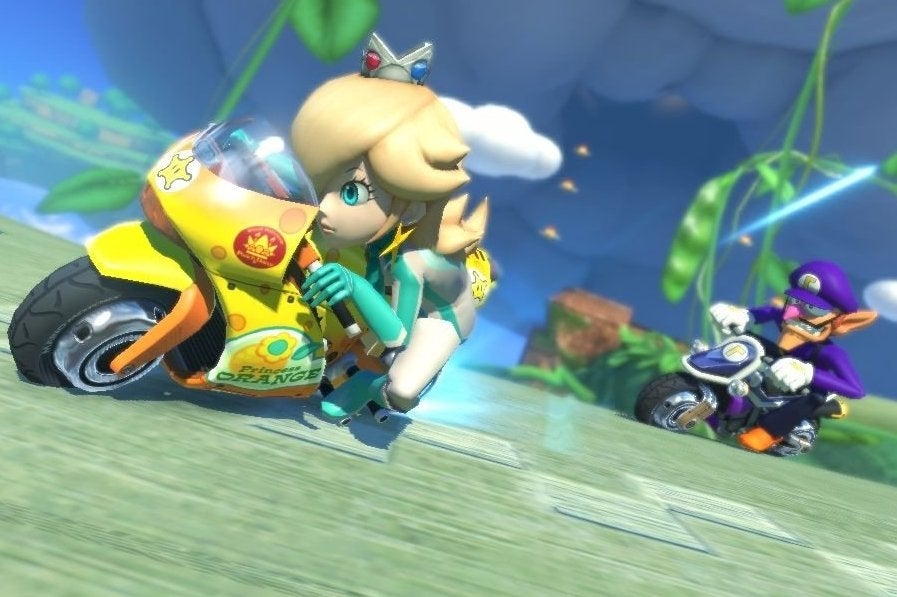 The success of Mario Kart 8 has increased Wii U sales by a factor of four in the weeks since its launch.
In an interview with Venturebeat, Nintendo of America president Reggie Fils-Aime indicated that the rapturously received Mario Kart 8 has been a real boon for its struggling console.
"In the two weeks prior to the launch, versus what we've seen now following the launch, we're selling at a daily rate four times higher than where we were before," he said.
When challenged that any increase in the Wii U's sales is still relative to its level of performance to date, Fils-Aime suggested that Nintendo's strategy means it achieves success in a different way to other companies.
"This is what makes us different from all the other publishers. We have launched Mario Kart 8 roughly a year and a half into the life of Wii U. That game is going to sell in big numbers now through the end of life. That's a very different proposition than what many other publishers do. They annualise their content. They launch and the content is gone four months later. Because of the high quality of our software, because they really are system-selling must-have games, they sell for years and years.
"The argument of, boy, maybe Nintendo should have waited until the installed base was higher? No. These games drive our installed base."
Fils-Aime described Mario Kart 8 just adds to the momentum that started to build with the launch of Super Mario 3D World last year. This year, Nintendo's E3 was about letting gamers know that there's more quality software on the way.
One of the company's most promising new products is the Amiibo line of collectible NFC figures, which will work in conjunction with Nintendo's games. Fils-Aime believes that the Nintendo brand will prove more appealling to gamers than similar existing products like Skylanders and Disney Infinity.
"First point, north of 50 percent of the combined Skylanders and Disney Infinity business is done on Nintendo platforms in the United States. 58 percent, to be exact. We want that ongoing level of effectiveness on our platforms.
"We think our footprint is going to be larger than what the current toys-to-life category players have been able to create."