Wii U has stronger first six weeks than Wii
Wii U hardware pulls in $30 million more in revenue after 41 days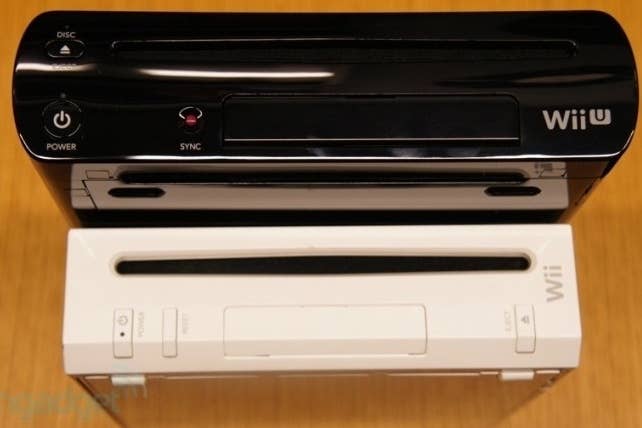 In just 41 days, Nintendo's Wii U has sold more than $300 million in revenue in the United States, up from the $270 million take the Wii brought in during the same time period. Those numbers come from the NPD Group, showing that the Wii U has sold nearly 890,000 units in the U.S, with 460,000 units sold in December. It's worth noting that the Wii U Basic retails for $299.99, higher than the Wii's launch price of $249.99.
"While the Wii launch established new benchmarks in the United States, Wii U has surpassed its predecessor in perhaps the most important category: revenue generation," said Nintendo of America executive vice president of Sales & Marketing Scott Moffitt. "The demand for the Deluxe SKU, which was essentially sold out at retail this holiday, and the strong attach rate of New Super Mario Bros. U, shows that we have the value and the games to drive momentum in 2013. We look forward to offering great new experiences and bringing smiles to millions of new faces throughout the year."
New Super Mario Bros U is the system's clear winner, with 580,000 units sold to date.
The Wii - which recently had a price drop - sold more than its successor with 475,000 units sold in December. The system has sold 40.8 million units in its lifetime. The Nintendo 3DS is riding high for the company, with more than 1.25 million sold last month. With 7.7 million lifetime unit sales, the 3DS also outpaces the sales rate of its predecessor, the Nintendo DS.