Wii Mini to launch March 22 in UK
Redesigned console and value software begins European push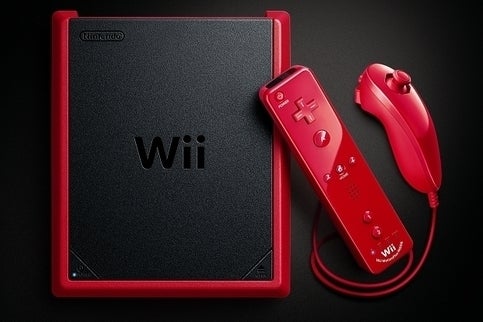 The Wii Mini will be launching in the UK on March 22, Nintendo has confirmed.
The console is a redesigned version of the 100 million-selling Wii system, although it loses some features including wi-fi and internet capabilities.
As well as the redesigned hardware, Nintendo will also be pushing out Mario Party 8, Wii Sports Resort, Mario Power Tennis and Super Paper Mario in the value Nintendo Selects software range.
The Wii Mini was first released in Canada last year at a budget price.
An assessment by Digital Foundry last year highlighted many technical flaws in the hardware, with Richard Leabetter concluding that "what truly rankles is Nintendo's bizarre decision to actively sabotage its own product, effectively alienating it from consideration for more discerning gamers.
"Removing WiFi is one thing, but killing off support for Nintendo's own Ethernet USB adaptor is quite another. Over and above that, purposefully removing 480p and component video functionality comes across as deliberately spiteful."