Why does gender balance matter in the games industry?
Ella Romanos makes the business case for more women in games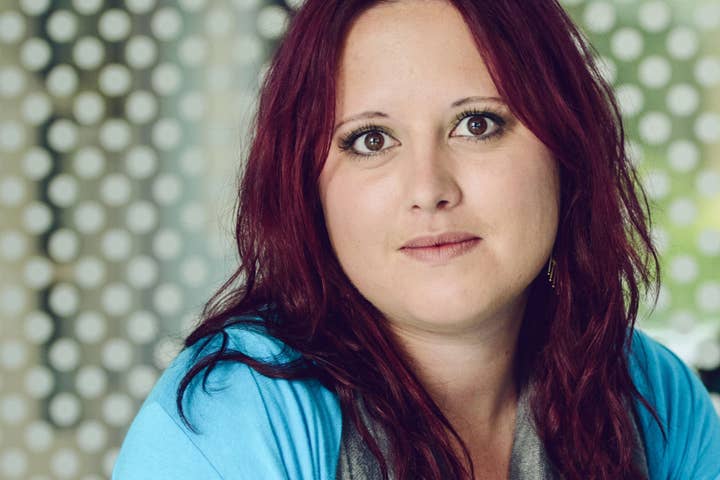 'Women in games' is an issue that is debated frequently, with passions running high. This is understandable, considering some of the stories that have come to light of women working in the industry as developers, designers, entrepreneurs or journalists, who have experienced gender-driven criticism in the context of their work in an industry where they remain a small minority. According to the Creative Skillset Census in 2012, only 14 per cent of people working in games in the UK are women, while women make up 40 per cent of the UK workforce overall.
This is not a new discussion, and it is not one that is isolated to our country or our industry. The problem is that very few of us can say with certainty what the issues are, what causes them and what can be done to resolve them, in spite of very heated debates and strong opinions being expressed on the topic.
In order to tackle the issues with objectivity and in a way that is positive and productive, we need to ask ourselves a number of important questions. Why are there so few women in the industry? Does this really matter, and if so, why? What can we do about it? Is the industry sexist? Is it a perception issue based on isolated incidents, or is the debate truly reflective of reality for most women working in games? Men face challenges and discrimination too, why is it different for women?
"it's clear that no one single thing is causing the lack of women in the industry, the situation is layered and complex, with each incident touching on a number of factors"
Because we have so few answers and little evidence-based research, it's difficult to engage in the debate without things getting emotional. I have always avoided talking about the issue publicly for two reasons. First, the debate is circuitous - most of the main arguments have been expressed and hashed out, and I didn't feel I had a new or a different point of view to contribute. Secondly, we don't actually know what the causes of the problems associated with gender balance in games are, so how can we be sure about any proposed solution?
What I do know is that it's clear that no one single thing is causing the lack of women in the industry, the situation is layered and complex, with each incident touching on a number of factors - gender equality, gender discrimination, working culture, demographics of games makers and consumers and so on. It 's also clear that we're not just talking about a games industry problem; the working roles of men and women is a cultural and societal issue. I also do believe that we should be striving for a more balanced workforce, because more variety in the type of people in a team, the more variety in the products that we can create, and the wider the audience we can cater for. Different views, backgrounds and experiences are valuable for any team, but particularly creative ones. The issue of gender balance in the industry is not just about women, it is a business issue - the more balanced the industry's workforce, the more relevant and impactful our industry can be.
The reason I'm talking about this now is that I've started working with the new Next Gen Skills Academy, and one of its first projects is to look at the gender balance issues in the games industry. I believe this is the first project to actually attempt to gather data on the challenges women face in industry, with the aim of using the results to undertake real action to address the challenges identified.
"The project can only achieve anything if we get lots of responses from women in the industry, whatever area they are working in"
The data will be gathered in a survey, followed by in depth phone interviews for companies to understand the issues they face. I often hear of companies saying they wish they had more women but none ever apply for their position. This research will cover the issues and challenges companies face too. A working group will collate and analyse the data, and organise workshops for women and companies in the industry in February to address the key issues raised in the surveys. We will also be looking at what long term actions can be taken, and make the research publicly available for others to use and build on. Finally, we will be developing a women's mentoring programme framework learning from the experience and expertise of successful women in film and TV
This project is just a first step. We are not expecting to 'solve' the problem in one fell swoop. But we are trying to gather real data on the issue, and provide a starting point to work from as an industry.
The project can only achieve anything if we get lots of responses from women in the industry, whatever area they are working in, whether it's development, publishing, services, journalism or education. So if you are working in games, please take some time to let us know about your experiences. The survey is available online here, and will stay open until Wednesday 24 December. Men and companies wanting to share their experiences can also email info@nextgenskillsacademy.com
The Gender Balance Workshop Programme is a project run by Next Gen Skills Academy and co-funded by Creative Skillset. To contribute, fill in the survey here by Tuesday 24 December. If you're not a women working in games, but still want to share your views and contribute, please email info@nextgenskillsacademy.com