Why BAFTA is changing the way its games awards work
Tara Saunders tells us more about expanding the voting for Best Game and British Game to over 1,000 members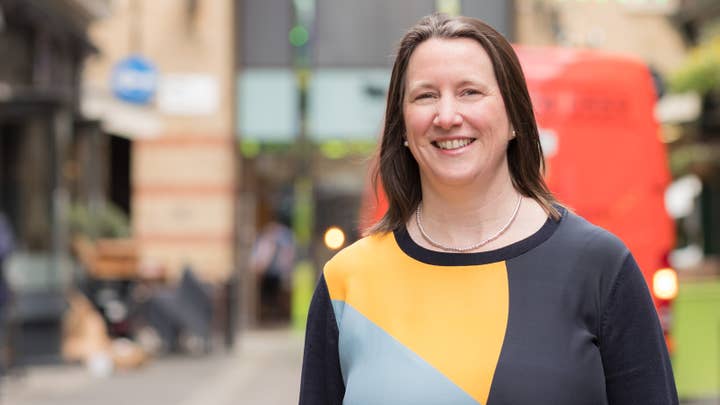 Sign up for the GI Daily here to get the biggest news straight to your inbox
BAFTA is making some big changes to how its games awards are nominated, judged and decided.
Today, the Academy announced that nominations for the BAFTA Games Awards 2024 are open today – three months earlier than usual – and that a full longlist of games nominated will be made public in December for the first time. Previously, only the shortlisted nominees have been released.
There have also been alterations in the way two key categories will be voted for. Past winners of Best Game and British Game were decided by a jury of industry experts, but voting for these two accolades will now be opened up to all BAFTA Games members – over 1,000 members of the industry.
Additional changes include renaming the Original Property award to New Intellectual Property, and encouraging developers and publishers to submit their games for the awards within 30 days of launch. If submissions are made within this 30-day window, the entry fee is half-price (£175 + VAT), after which it rises to the full £350 + VAT.
Any game released between December 10, 2022 and November 24, 2023 is eligible for nomination. The deadline for submission is November 9.
"Our goal is to allow more people to play a broader selection of titles ahead of the first round voting"
GamesIndustry.biz caught up with Tara Saunders, chair of the BAFTA Games Committee and head of PlayStation's London Studio, to find out more about these changes.
In terms of opening the nominations earlier and pushing for submissions within 30 days of release, Saunders says it is "all about getting games into the hands of members as soon as possible."
"We hope that with more time to play, members will get to try games they wouldn't normally consider or have time for," she says. "Our goal is to allow more people to play a broader selection of titles ahead of the first round voting and continue to make the awards as representative of the industry as we can."
It's not quite clear whether each of the 1,000+ voting members receives a copy of each game nominated. GamesIndustry.biz reached out to BAFTA for clarification, and a spokesperson told us all entrants are encouraged to provide voting members with access to their games.
"BAFTA has agreements in place with Steam, Apple and Epic Games Store to make that process as simple as possible and, in the past, they've found that the majority of entered games are made available via one of these platforms," the spokesperson said. "Games can also be made available via download codes for members who haven't yet played them. They continue to work with entrants and platform holders to ensure that voters have opportunities to access all games entered into the Awards."
Saunders adds that the shift towards getting all BAFTA Games members to decide the winners for the Best Game and British Game categories is based on ongoing efforts to review how the awards work, and reflects the expertise of the vastly expanded voting panel.
"BAFTA members are some of the most knowledgeable people in the industry, and the games membership is growing stronger year-on-year," she says.
"With this in mind, it's important to us that the whole of the BAFTA games membership, outside of just those that get to be involved in the juries, are engaged in the awards, all the way to the final winner announcements. We trust our members expertise in voting in the awards across all the stages and processes."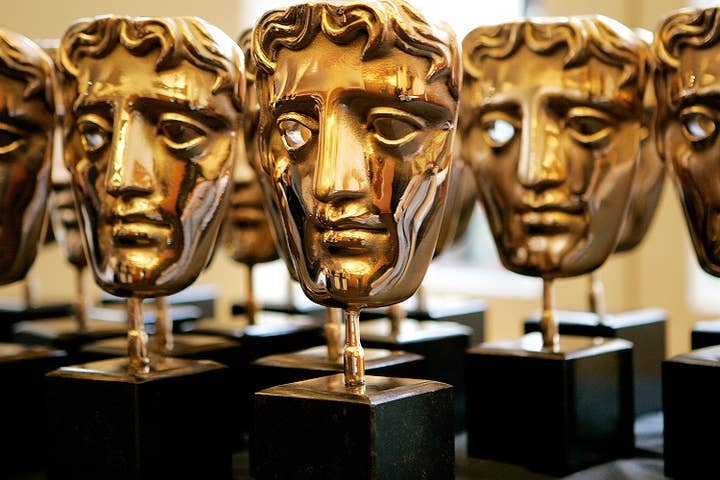 She emphasises that all other awards will continue to be decided by juries of industry professionals, as they have in the past.
"Anyone that has been a part of a BAFTA games jury knows that they are always fun and interesting discussions and debates," she explains. "However, juries only allow for a small amount of the membership to be involved, so the changes we've made are to be more inclusive to all members.
"Jury discussions are especially great when they are focused around a specific craft or element of a game, like animation, art direction, audio, and so on. We feel it's important to continue to build specialist juries of highly-skilled talent that know the award category inside out and this will continue to be an important part of the awards process for us.
"It's important to us that the whole of the BAFTA games membership, outside of just those that get to be involved in the juries, are engaged in the awards"
"Although award categories like Best Game and British Game still work in the jury format, by going back out to all members, it will have a positive impact on overall membership engagement and bring wider opinions into awards. They are all qualified to give input and we trust our members to vote wisely and with consideration to uphold the quality that the BAFTA games awards is already known for in the industry."
The process for the BAFTA Games Awards is always split into two stages. First, all voting members suggest which of the submitted games they believe should be shortlisted as nominees. Secondly, a jury for each category – now with the exception of Best Game and British Game – discusses these nominees and votes on a winner.
Historically, developers were informed directly if they had made the longlist, but the public only ever saw the shortlisted nominees a few months ahead of the awards ceremony. Now BAFTA has said it will publish the longlist on December 14, 2023.
"By now doing so, we hope this transparency will recognise and shine a light on a wider selection of games ahead of the jury and round two vote stages," Saunders explains.
"The BAFTA Games Awards are one of the highlights of the annual games calendar and a real opportunity to showcase the breadth of creative and talent working in our industry. Personally, I love that indie teams can go head-to-head with some of the biggest and best funded games out there and win. The BAFTA Games awards are something I look forward to being a part of and I hope the changes made this year will continue to bring diversity in the content we see rewarded on awards night next year."
Sign up for the GI Daily here to get the biggest news straight to your inbox