What a Wipeout spiritual successor can teach investors about games
Origin Venture Partners' Steve Iles explains how Formula Fusion turned its fortunes around with a re-release as Pacer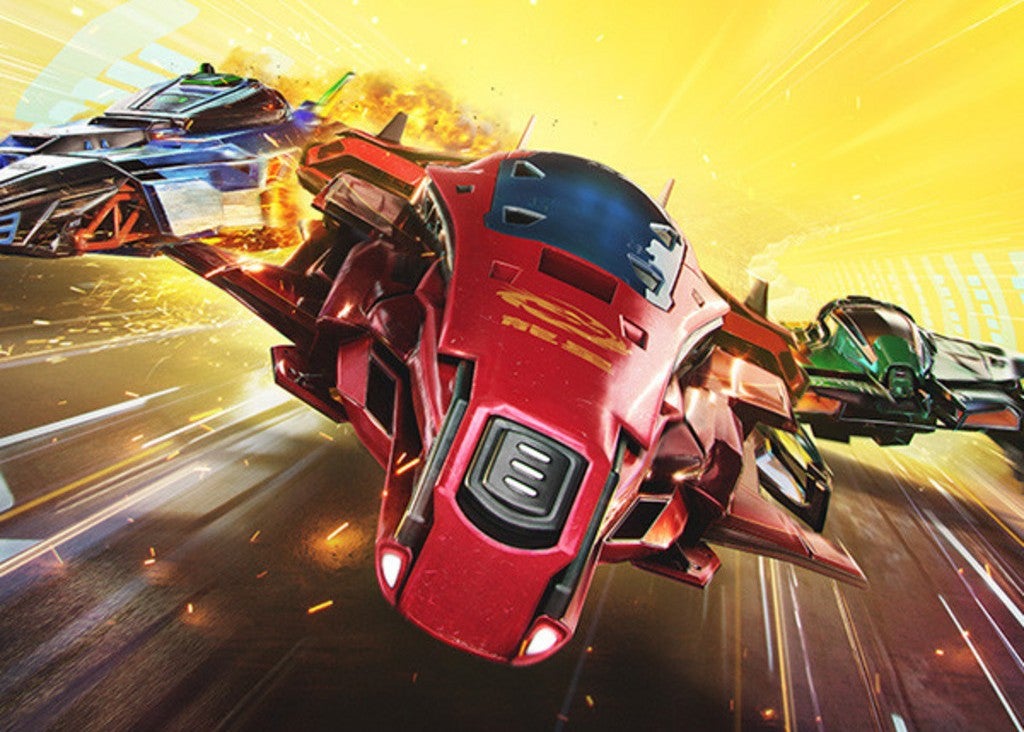 When Steve Iles was brought into R8 Games to work on Formula Fusion in September of 2018, he knew he had his work cut out for him.
R8 Games was then in the process of overhauling its Wipeout-inspired racing game, Formula Fusion. The original game was a Kickstarter-backed love letter to anti-gravity racing that nearly doubled its original funding goal in 2015, then launched on PC in 2017 to lukewarm reviews. But the small team at R8 had console stretch goals to meet, and when Iles showed up were in the process of trying to get the game to run on PS4 and Xbox One.
Speaking with GamesIndustry.biz, Iles says he was drawn to Formula Fusion because he cares about game investment. His consultancy came about through his work at London-based Origin Venture Partners, where he specializes in production, business management, and works with investment funds. There, as head of the company's video game fund, he was approached by friends who were concerned that investors who had funded Formula Fusion on top of its Kickstarter backing wouldn't see a fully finished product make it to market.
"[Investors] get involved in projects; projects go awry. Those investors are angry, and that's more money that's being alienated from our business"
Iles, who grew up with and loved Wipeout, saw promise in Formula Fusion and decided to help it get out the door. He joined R8 as a senior producer, though he also ended up doing work in business development, marketing and publishing support, helping liaison with Microsoft and Sony.
"I absolutely love the genre, and like a challenge," Iles says. "And here I find myself in a situation where the two lead investors that got involved in the project have been mis-sold the state of the project that they were getting into, and found themselves in a situation where if somebody didn't come in and help them out, they were going to lose everything.
"And that has happened all too often in this industry... Investors see the games industry making a lot of money, but they don't really know the industry well enough. They think they've done enough due diligence, but actually they haven't, because they just don't have experience in doing sufficient due diligence, or they just don't have the experience in the industry.
"They get involved in projects; projects go awry. Those investors are angry, and that's more money that's being alienated from our business. So I didn't want to see these guys lose their cash. I wanted to get the product done for them and for us."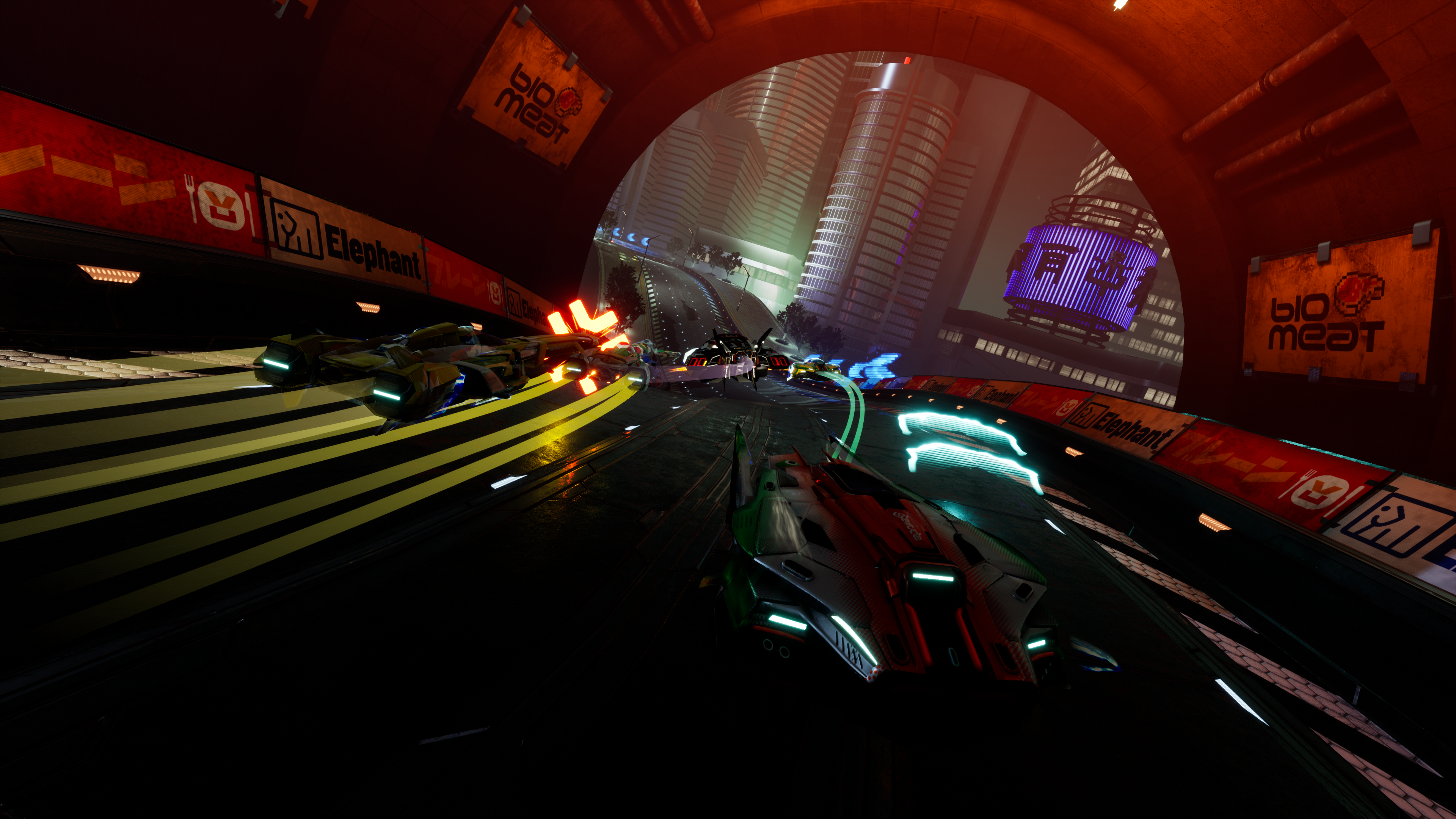 Iles says that the key issues included assets and levels that were far too visually complex and required a complete overhaul in order to run on average PCs or consoles. There were also new levels in development for the game's console launch, and he says that the young team was struggling with project management and process as they worked toward it.
But despite that, Iles also saw potential.
"Not just the product," he says. "The bigger picture was what else is out there in the market of Wipeout, where there isn't that much else other than Wipeout. I did some due diligence on how much the PS4 version [of Wipeout] did, and at that point it had done over 700,000 units from [what] I remember. [I] did further due diligence on what the market cap potentially is. The market cap is small, which is why the majority of publishers don't get involved with it, but there's still a potential to do at least 600,000 copies potentially over 12 months.
"The market cap is small, but there's still a potential to do at least 600,000 copies potentially over 12 months"
"When we hit the road beginning of [2019], we went to the States, and first we went to South by Southwest and started to promote [the game]. And we got in three days and clocked over 500 people playing the game and not one person stepped back and gave us any negativity. They were super enthusiastic. They were crying for a new F-Zero, saying 'Oh my God, somebody is actually bringing a new title for us to play. Thank God we don't have to play the GameCube anymore.'
"We bounced into GDC, then we went straight off the back of that to Boston for PAX. And everywhere we went, people were super excited. These shows do give you limited exposure, but it's exposure all the same."
Iles saw a game that had come out before it was ready, but still held promise and needed a refresh. He recommended a smaller scope, and critically suggested that the entire game rebrand from Formula Fusion to Pacer. The rebranding, he argued, was necessary. If the team just put Formula Fusion on console with extra tracks, the media wouldn't want to cover it.
Pacer launched in October of last year, and Iles' theory bore out. The game reviewed better than Formula Fusion -- 76 and 70 Metacritic on PS4 and PC, respectively, versus Formula Fusion's 58. Iles says that post-launch feedback was generally positive, and player engagement and retention saw considerable improvements over that of the original.
"Given the choice, we would have waited till [this] year, but we just didn't have the choice"
And importantly for Iles, the investors were happy.
"I think they're relieved that the product's hit market," he says. "But I think as we all know, that's not the end of the story. Publishing the product at that time of year wasn't something some of us really wanted to do. We'd much rather held on to the product and launched it outside of all the noise that is November and December. Especially with the new console launches and new games, everyone discounting their product, and obviously the mammoth product which is Cyberpunk.
"Given the choice, we would have waited till [this] year, but we just didn't have the choice. So yes, [investors are] happy, we're selling, we're getting people buying the game and playing on a daily basis. But it's tough right now. I didn't think we would ever just go into the market and just be like a runaway success.
"I think once we start discounting properly, that's when we'll see a pickup, and going into Q1 [this] year. It'll take a period to pick up and and continue, and then you'll get the obvious peaks and troughs throughout the year. But it's one of those products that I think its lifecycle will make the investors their money back, and they will do very well out of it. But they've got they've got to be committed for the long term. This was never going to be an in-and-out quick job."
Iles adds that for him to consider Pacer a success, all the investors would have to earn their money back plus a profit -- and more than that, end up staying in the games industry. He believes Pacer is on the road to meeting that goal, but his own role in making that happen is nearly complete. With the product delivered, the team is in a position to support their own game for the next several years, and Iles is moving on to new endeavors with Origin Ventures.
"Technology is solving a problem. With games, you're not solving a problem. So the risk is that much more"
That said, whatever his future projects may be, Iles' work on Pacer is emblematic of what he wants to see industry-wide. Throughout our discussion, Iles frequently reiterated his frustration with what he sees as an ongoing trend: investors will enter games without doing research, enticed by the promise of high returns, and invest poorly as a result. Then, when their ventures don't see profit, they'll leave games entirely, taking their money with them.
"I've been in this business so long and I've seen the ups and the downs," Iles says. "I was always on the periphery of finance, but this is one of the reasons why I got into finance because I was so sick and tired of seeing so many of these guys getting effectively screwed. And that's stopping good money coming in and helping a lot of the smaller guys to build businesses. You'd end up getting the VCs that would only invest in the guys that have just left EA. So there's this whole sector that just hasn't been getting any money for years."
Iles' suggestion to investors looking to dip their toes into games for the first time? Get support from experts who do know the industry first, do due diligence, and don't assume that games investment is exactly like an investment in other forms of tech.
"Technology is solving a problem," he says. "With games, you're not solving a problem, so the risk is that much more. That means you have to be really careful on the individuals and the companies and the products that you're investing in. Because yes, investors know they're not going to get 100% returns, that they are going to get some failures, but you don't want to be going in and getting more failures than wins.
"What we've seen through many other funds that have come and gone is they will do a spread betting process -- they'll throw the money at ten companies in the hope that one of those companies will win big. And that's just a recipe for disaster. You want to be approaching every business that you invest in with the same mindset of: 'Can we help drive these guys to a success?' and 'Are these the type of people that we want to invest in?'"