Western devs "working harder," taking more risks - Mikami
The creator of Resident Evil talks to us about his new game The Evil Within, violent games, and the state of Japanese development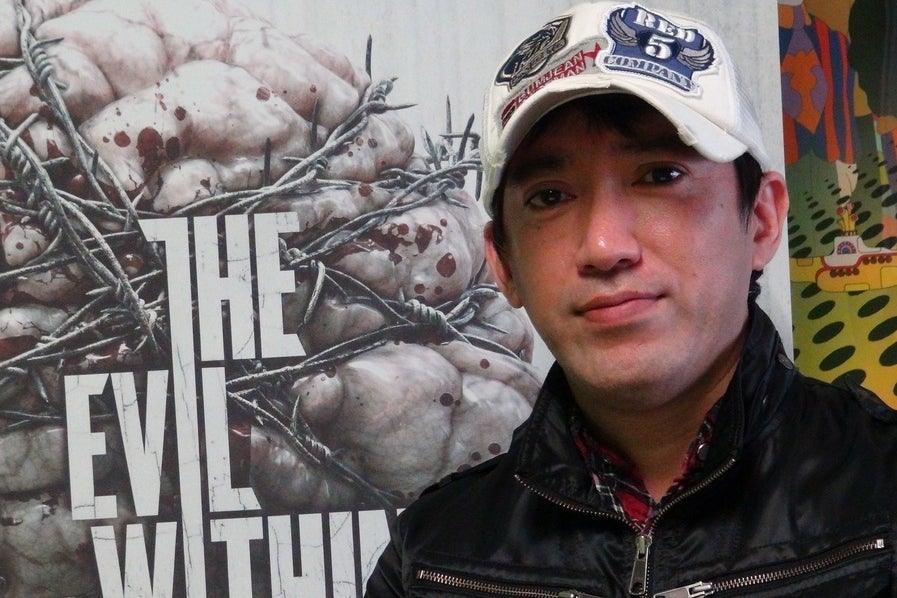 Shinji Mikami, the creator of Resident Evil, hasn't made a survival horror game since 2005, when he took over directorial duties for Resident Evil 4. After working on startups like Clover Studio and Seeds Inc (which effectively became Platinum Games), Mikami is finally ready to tackle the survival horror genre once again at his new company Tango Gameworks (which was acquired by Bethesda). The Evil Within is planned for PC, current-gen and next-gen consoles next year. GamesIndustry International caught up with Mikami during E3 to chat about his game and why Western developers seem to be ahead of Japanese studios.
For Mikami, the difference between the East and West was apparent for him even while he was still employed by Capcom. "Games have become big projects, requiring a lot of resources both to create and market. Games have become more risky. Japanese companies don't take those kinds of risks like Western developers do. In the past, what the Capcom president [Kenzo Tsuijimoto] told me was that game development is becoming more and more expensive and many Japanese publishers won't be investing $30 million or more in a game," he said.
Mikami noted that Western developers seem to be "working harder" but "if we can invest $30 million into a game, we can win." Of course, Bethesda Softworks wasn't about to disclose what the development and marketing budget is for The Evil Within, but if we had to guess it's likely over $30 million.
Mikami is no doubt happy to be a part of a Western game company but he emphasized that "there are still a lot of good [Japanese] companies." Even so, he'd like to see more Japanese developers utilize Western tech when it can help. "As for the organizational structure of companies, I think it would be good if companies would be more flexible about incorporating foreign technologies," he said.
That's certainly an advantage for Tango as it works on The Evil Within, as the studio is leveraging id Software's proprietary id Tech 5 engine, which he said is easier for Tango to customize than something off-the-shelf like Unreal.
Mikami told us that he lacked "motivation" in the survival horror genre after working on similar games for a long time, but in the years since he stopped working on the genre he's seen a lot of concepts that he's strongly disagreed with. He wouldn't get into details, saying "I'm not allowed to say bad things," but he noted that Capcom "started going in a different direction with Resident Evil" and so he got the itch to come back and create "true" survival horror.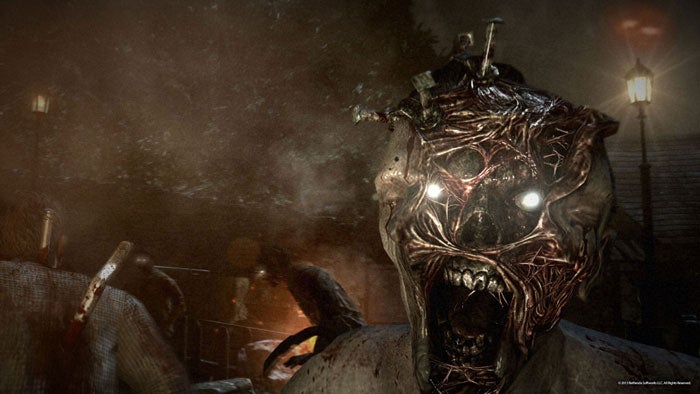 The master of survival horror believes now is a great time to reenter the genre too, because next-gen technologies offer much higher graphical fidelity, which makes the game "a lot scarier." That's "a big advantage over the previous generations," he said. Mikami's also intrigued by future possibilities involving camera technology like Kinect, which can track facial expressions and a player's heartbeat.
"If the accuracy improves and we can really observe the player's facial expression and heartbeat the game could react to that and that could really be something we could use for survival horror," he agreed.
The horror genre, whether in film or games, is not exactly a non-violent one. Given the pushback some in the industry have seen with violence, we asked Mikami if he's at all concerned with how people might react to the violence in The Evil Within, but the veteran developer clearly is not worried about it. "I don't really pay attention to that. Games are not really a time for morals, they're entertainment, so if you want more morals, you should go to someplace like a school. We're making entertainment," he said. [It's worth noting that Morals is actually a subject taught in Japanese schools, alongside English and Math.]
While Mikami is knee-deep in development on The Evil Within, he did note that he'd be interested in making something for the mobile market one day. It's not likely to be a survival horror game, though. "Horror games aren't good with small screens," he said. If he gets management's approval, however, he said he'd be interested in doing something with mobile later on.
For now, Mikami just wants to scare the pants off gamers. People shouldn't expect a Resident Evil experience going in though. "The fear and the triumph of overcoming fears is the same. The different thing is that the Resident Evil series has its fears (zombies, etc.) grounded in science - viruses and stuff - whereas in The Evil Within, the background of those fears are more cerebral, more psychological, like the evil within the human soul. That's the big difference in concept," he said.