Welsh Government provides funding for new Doctor Who game series
Double Eleven also involved as Tiny Rebel Games reveals new PC and mobile project
A new Doctor Who game arrives early next year, with funding support from the Welsh Government.
Doctor Who Infinity is a mobile and PC title from Tiny Rebel Games, the team behind the popular mobile puzzle RPG Doctor Who Legacy. It is also being financially backed by UK publisher/developer Double Eleven (a recent winner of our Best Places To Work awards).
The support of the Welsh Government comes from its Media Investment Budget, which has typically been used to support TV and film projects. Tiny Rebel Games was previously based in LA, but the founders moved to Wales to be closer to their family (and sister company Tiny Rebel Brewery). BBC Wales also happens to be the team that creates the Doctor Who TV series.
"When we moved our business and family here last year, to where my husband and business partner grew up, we found a nascent industry in games that was ripe for growth," executive producer Susan Cummings tells GamesIndustry.biz.
"We hope this will be the start of much more game development within Wales"

Susan Cummings, Tiny Rebel
"There weren't many teams but what there was, was a great deal of veteran talent in various relevant disciplines. We were really excited to find that a great deal of the creative talent we needed could be found right on our doorstep.
"The Welsh Government were looking for investments in video games alongside their active investments in film and television through the Media Investment Budget but hadn't yet found the right opportunity. Together we came up with a plan that would bring together world-class artists, writers, musicians, actors, design, and technical talent - all of whom we found locally or within the UK - to collaborate with Tiny Rebel Games and Seed Studio [a Taiwan studio that is co-developing the project] and create something truly amazing.
"It required willingness and vision on their part to recognise the unique differences of game development and that this needn't be about creating permanent jobs. Rather, it was about creating a new template for how a region relatively young in an industry can jump start this by bringing together freelance talent. We hope this will be the start of much more game development within Wales."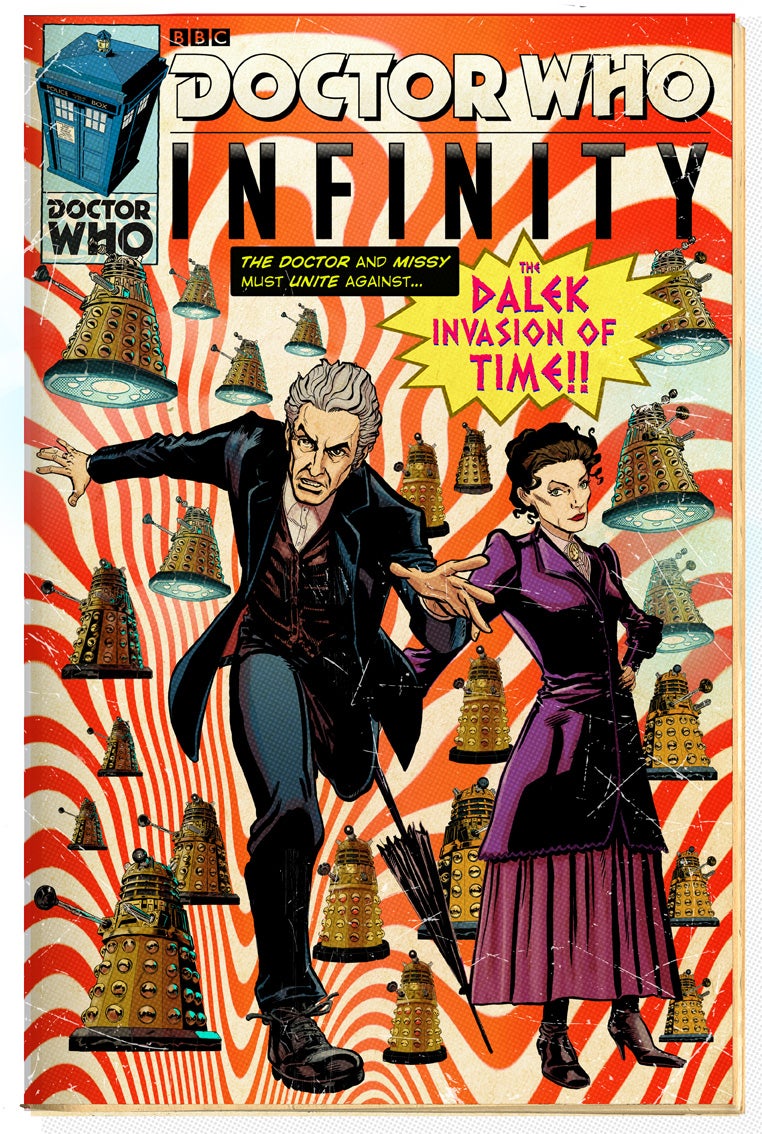 Doctor Who Infinity will feature the similar puzzle gameplay of Legacy, but is a more focused story-driven adventure with comic book visuals created by well-known artists from the world of Doctor Who and graphic novels.
There are currently plans for five stories, which will be available to download and buy individually. The first story is called The Dalek Invasion of Time. And we can expect a heavy Welsh influence on some of the settings, too.
"Several of the stories are set in Wales - not surprising as Doctor Who films in Cardiff," observes creative director Lee Cummings. "We have a story set in Flat Holm and a story set in Barry Island. And quite a few of our writers and artists, all world-class talent, reside in Wales as does our audio designer, Stafford Bawler - who notably won awards for his design of the audio for Monument Valley."
Tiny Rebel Games joins a small roster of developers to get the chance to make more than one Doctor Who title [Sumo Digital with its Adventure Games being another rare example], with many projects based on the IP struggling to find much success. However, the studio's previous game, Doctor Who Legacy, has been the most successful Doctor Who title so far, with 2.5m players and it is still being updated four years since it was first released.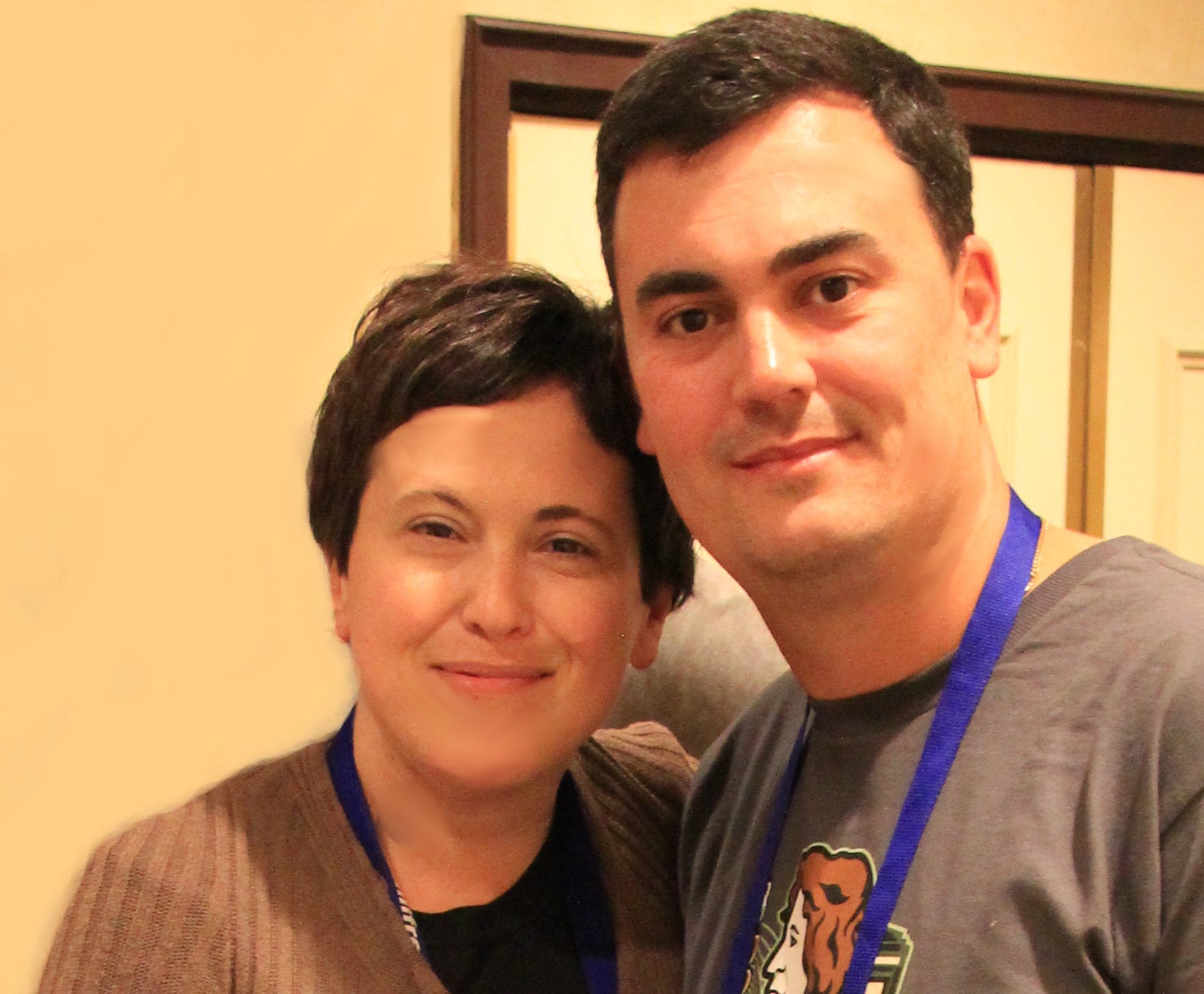 "It's strange, throughout development of Legacy we talked constantly about how this would be the only chance we would have to make a Doctor Who game, a franchise we loved a tremendous amount," Susan explains.
"Every day we would remind each other that this would be the only chance we had to make the Doctor Who game we desperately wanted to play. Legacy covers so much of the Doctor's story because we wanted it all. We wanted our one shot at a Doctor Who game to cover everything, and be our legacy in the universe of the Doctor which we would leave behind.
"Then one day we found ourselves in a position where we had the chance to do a game with a new group of people, and all the pieces were in place to do something special, and the optimal answer to the question of: 'what do we want to make?' just happened to be: 'another Doctor Who game'.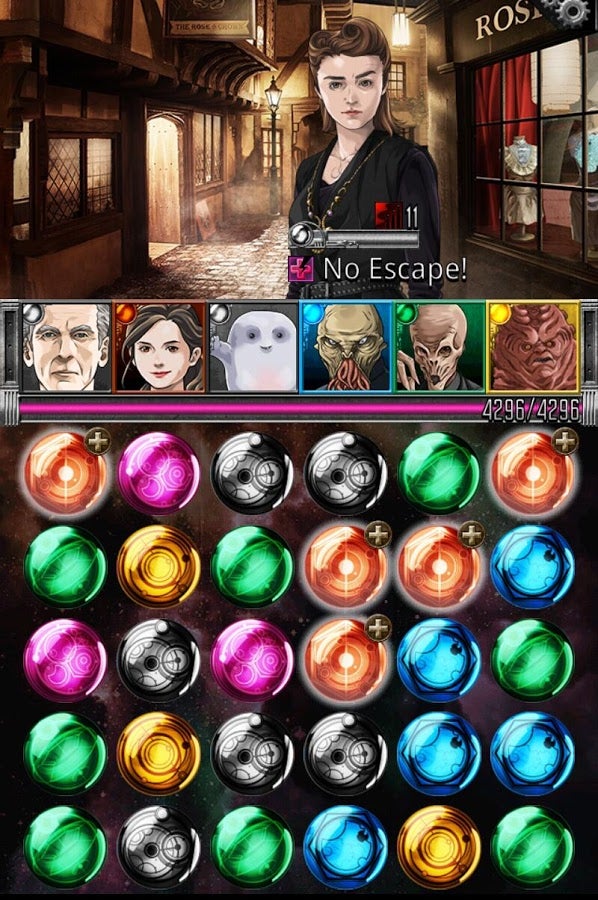 "We found ourselves living within miles of a huge amount of Doctor Who talent - writers, artists, sound designers and engineers, creative talent who had either worked on the show directly as it was filmed in Cardiff Bay, or worked in the extended universe of the franchise. We love Doctor Who. We have so many Doctor Who stories we want to tell, and it was time to build an interactive platform to tell original stories on."
One of the struggles that Doctor Who games have is the concept of the show itself. The Doctor isn't an action hero, and tends to save the day by running away, being clever and talking a lot. It makes for quite a challenging formula to base a game on. Hence the reason Tiny Rebel is once again returning to the gem puzzle genre.
"The Doctor Who franchise, as we see it, is best served as a puzzle game for the adventure we want to offer players," Lee continues. "In a video game, it's hard to do more than one core gameplay loop well - so in shooters you tend to just shoot, and the best shooters are the ones which execute that core loop really well.
"The Doctor can do a lot of things on his adventures which are interesting. He can have an argument, he can hack into something with his sonic screwdriver, he can race away in Bessie, he can dive into water and save someone who is drowning, he can hack into the Pathweb using a neural interface in the TARDIS, he can navigate the TARDIS through a storm inside the time vortex. The framework of a puzzle game lets us abstract anything the Doctor can do into a puzzle format so we can have interesting stories with all sorts of beats. Try thinking about how a Doctor Who game would look and feel if all you could do was shoot a weapon?"
Susan concludes: "Also, the two of us have a long history of making and playing puzzle games. We cut our teeth in the genre with Puzzle Kingdoms, Legacy was our sophomore effort where we started to find our own voice, and Infinity is our more mature take on the genre. It's hard to find a gem puzzle game that makes a serious attempt to integrate any amount of story. Infinity is soaked in story - everything you do, every item you collect, exists to advance story. If your eyes don't tear up at least once, we haven't done our jobs.
"This is really our chance to truly push storytelling within the confines of the mechanics of a gem game. Our chance to test the theory that the gem mechanics we used in Legacy can be used a tremendous number of ways - not unlike dice rolling is to D&D. It's a tactile mechanic we feel we can use to resolve any sort of conflict given the right framing."
Doctor Who Infinity will soft launch in early spring, with the full version going live on PC, iTunes and Google Play shortly afterwards.