Wedgwood to discuss Splash Damage's future at Rezzed
Brink, Rad Soldiers studio signs up for PC and indie games show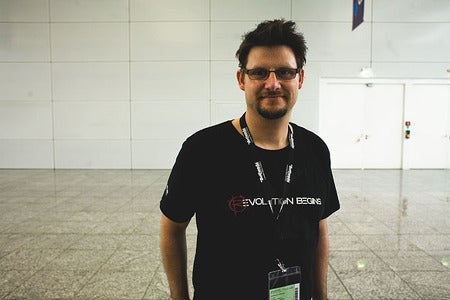 Splash Damage founder Paul Wedgwood is to discuss the future of the studio at Rezzed: The PC and Indie Games Show, on Saturday July 7.
In the session, 'Independent, or Bust', Wedgwood will address the evolution of the business from PC and console business to its progression to iOS with new titles such as Rad Soldiers.
"Splash Damage is living proof that you can succeed for more than a decade with no litigation, no redundancies, no debts, and no external investors, yet create original games, work on amazing IP, enjoy great staff retention, win hundreds of awards, entertain millions of gamers, make money, and still retain complete ownership of your studio," said Wedgwood.
Rezzed: The PC and Indie Games Show takes place in Brighton July 6-7, with The Creative Assembly, Introversion and Stainless Games all signed up. More information can be found at the official website.