"We will invest in all of Koch Media," vows THQ Nordic
New owners insists it will keep the business separate as it looks to build a "substantial, evergreen business"
The new owner of Koch Media has pledged to invest in the entire business, including physical distribution and partner publishing.
Koch Media is best known for its Deep Silver publishing arm, which handles projects including Saints Row, Dead Island and Metro.
Yet the company is far more complex than that, as it also operates physical distribution and partner publishing services, where it releases games on behalf of major companies in different European territories. Some of its partners include Bethesda, Codemasters, Sega and Square Enix.
Koch also publishes indie games, works with independent retailers and even has a film division.
"Koch Media was really a strategic move for us, because what we didn't have at THQ Nordic was this partner publishing business," CEO and founder Lars Wingefors explains to GamesIndustry.biz.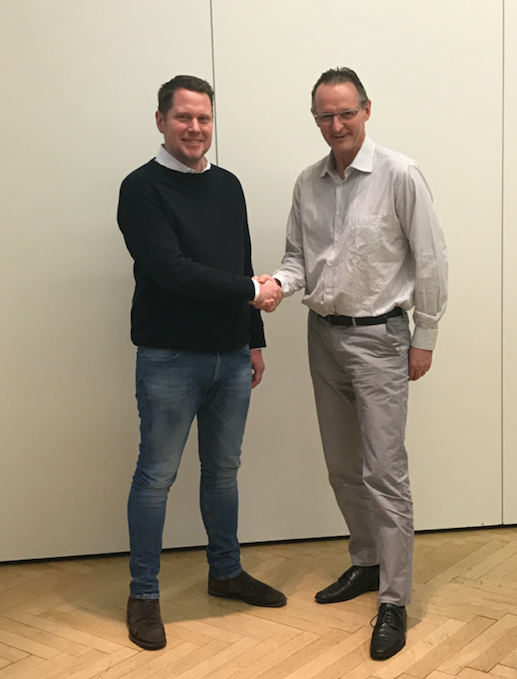 "Koch Media has many things. Marketing, B2B marketing, PR, product planning, strategic launch planning... they are a key business partner for many people. They have a full smorgasbord of options and services for people wanting access to Europe. THQ Nordic started to work with Koch Media on the business side last year in the Germany, Benelux and Italy marks. And they did a great job for us. We've been very impressed.
"I firmly want to invest in this part of the business. There is a real need for it. Europe, as you know, is many languages, cultures and retail set-ups. So Koch has a relevant business and I will continue to invest in that."
That investment includes acquiring the real estate of Koch's central operations in the small village of Höfen, Austria, which employs 150 people.
"If you make all this content, you need to be able to execute well on distribution," Wingefors continues. "You need to have the relevant channels, whether that is physical or digital. You need to have a good digital team across all the platform holders. But you also need to have a physical part of the business. Nintendo has proven with Switch that having a physical product is relevant. As a collector, I love these special editions that you can't really buy as a download.
"I want to send a message that I am investing in this business of Koch Media. I am investing not just by acquiring the shares, but also by acquiring the real estate. I want to show our business partners, and our employees, that we will maintain and grow the partner publishing and distribution business."
"There is no restructuring. There will be no headcount cuts. There are no synergies planned, really. Or needed, for that matter"
Wingefors explains that it's too soon to discuss what a combined THQ Nordic/Koch Media company might look like. But says there's no grand plan to merge the businesses, with long-term Koch leader Klemens Kundratitz remaining in charge.
"There is no restructuring," he insists. "There will be no headcount cuts. There are no synergies planned, really. Or needed, for that matter. Both companies have a full pipeline of products. Over time, obviously there are potential synergies between the two. But I'll let the organisations work out if they want to do it, and how they want to do it. I am really keen in holding my word, and being serious with this. THQ Nordic in Vienna has its business relationships with various distributors across Europe, and so I don't want to do anything in the short-term.
"But it is possible that in the future, Koch Media could distribute THQ Nordic in certain territories. Another potential tie-up is that Koch owns studios that used to make IPs that THQ Nordic now own. So that could be one other synergy."
Indeed, the THQ Nordic and Koch Media IP list will look familiar to anyone who was a fan of the old THQ business. Koch operates previously THQ-owned developer Volition, and owns the Saints Row and Homefront brands. Meanwhile, THQ Nordic - along with the name - boasts many of THQ's smaller titles, such as Darksiders, MX vs ATV and De Blob. It's almost as if the company has been brought back together - at least in terms of properties and branding.
"Perhaps it is my collector nature," jokes Wingefors. "I really got into THQ and I really enjoyed their brands. THQ Nordic... as a publisher they've built up their own culture and personality. They're very down-to-earth and small in terms of headcount. They're about 45 people. Compared to Deep Silver and Koch Media, which is more like a AAA set-up, and have a much larger organisation."
Wingefors has been working in games for 25 years, beginning as a teenager importing and supplying Nintendo games into the Nordic region.
He eventually sold that business to Gameplay (which was later bought by GAME), before he struck out on his own again.
In 2011 he set up the current business by acquiring the assets and brands of JoWood, and has since made 29 acquisitions, collecting numerous classic IPs.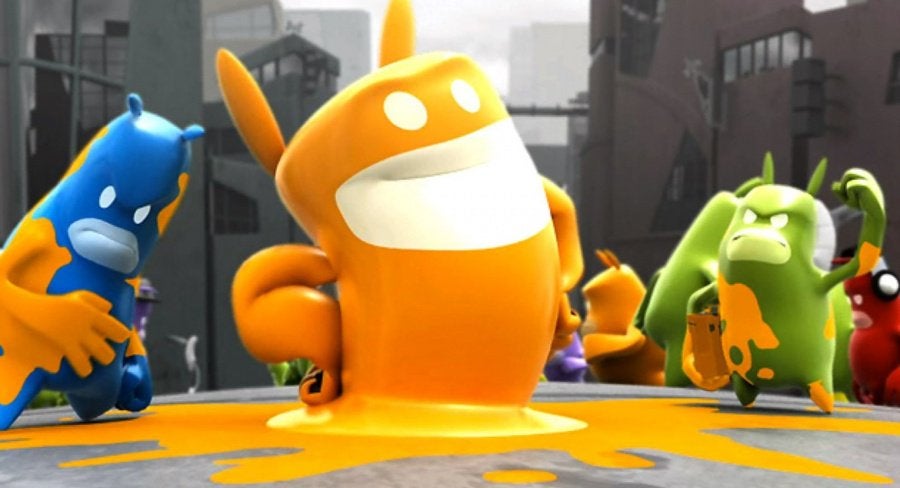 18 months ago, the firm performed an IPO in Stockholm, which has allowed it to invest even more in companies like Koch.
"But we are still a small company," Wingefors says. "If you compare us to the big guys, we are still less than 0.5% of the gaming market. I want to build a really substantial, relevant, long-term, evergreen business. I think with Koch Media we are taking another step in that direction. We are not a big guy, we don't have those big billion-dollar titles. We are still just gamers, nerds and collectors. Actually, I still collect comic books and video games. We're still niche guys, who are really serious for each and every IP or product that we're bringing out.
"I really believe there is a market for another substantial publisher in this industry, which not only has big titles, but also a huge catalogue of IP and products that can be distributed through all relevant channels. Whether that's a digital channel or a physical channel. Although I'm not saying we're limiting ourselves to only doing old IPs. We do bring out new products. BioMutant, for example. And with Koch, it just published Kingdom Come: Deliverance.
"But we still care for De Blob. It's a small IP, but I like it. Obviously we will make bigger products. The new Metro Exodus looks incredible."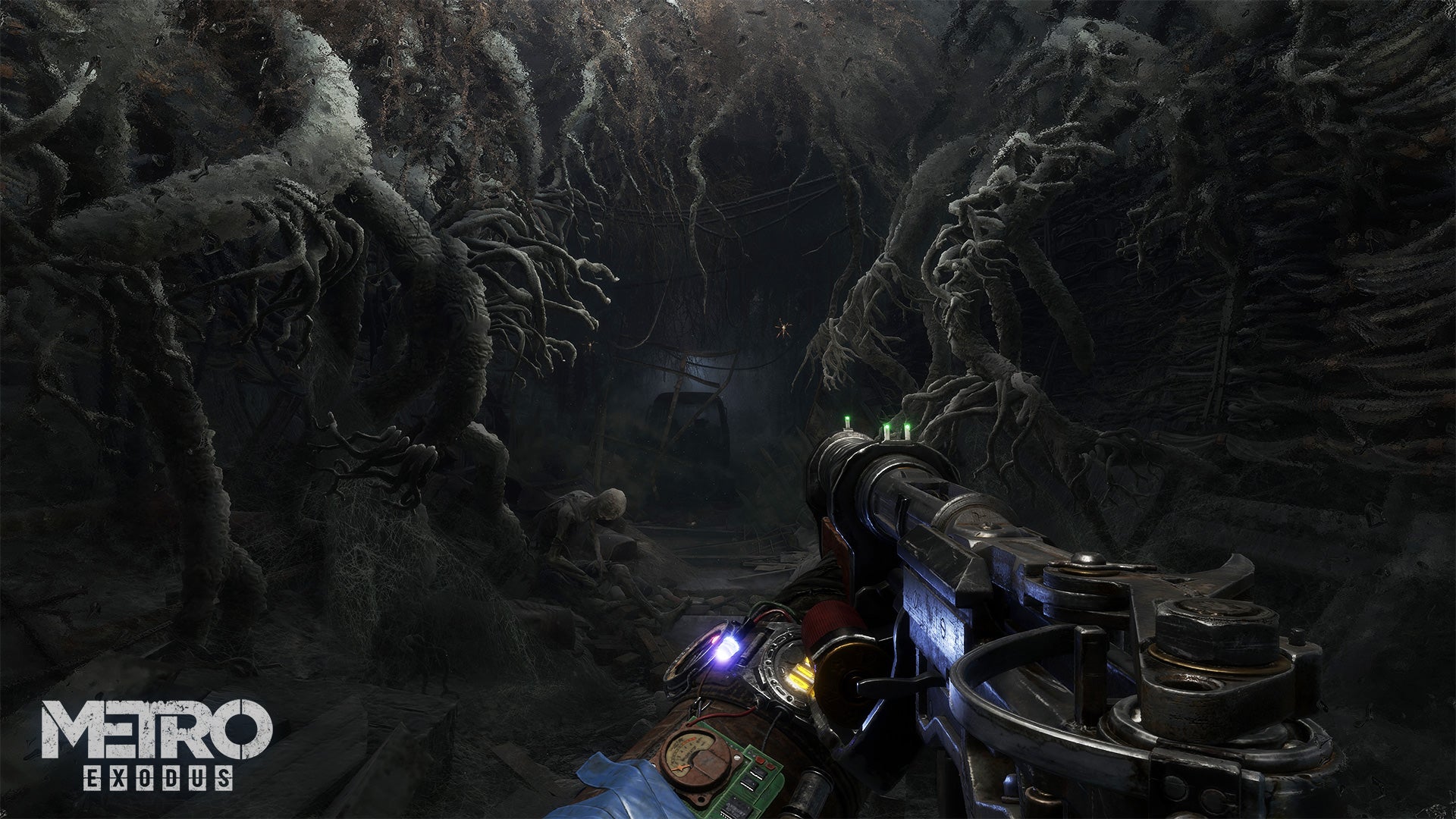 Koch Media has endured a tough few years. After almost two decades of strong financial results, it found itself posting some poor numbers on the back of some disappointing launches, including last year's Agents of Mayhem.
"Koch Media is a very solid business," Wingefors explains. "They've been making money for 23 years, and they lost money just once, which was last year. But they're still a very solid business. We haven't taken out any money. The previous owners didn't take out any money, either. For me it is very important that the business remains solid."
The group now owns some major brands. It has ten internal studios, and - coupled with external partners - there are upwards of 50 projects in the works.
"I don't want to be compared to the majors. They're running a completely different, much more centralised, loot box-based business"
Wingefors says the firm has learned to be more patient with its releases, and now can afford to do so with a wider pipeline of products coming to market.
"The most important thing is... whatever game you're making, you should take your time to create an outstanding product. That will be a change for us. Last year, we had a few releases where we needed to take a bit more time to deliver on expectations. We will do that in the future.
"I will never run my business according to financial analysts or quarters. I receive so many questions from financial analysts about how our next quarter looks. But not enough people are asking what things look like in ten years.
"I have a long-term approach, and I think over time... if you're building something more substantial, the analysts and investors will get it."
Yet whatever you do, don't suggest THQ Nordic has suddenly become one of the big guys.
"I still think we're a bunch of humble nerds," says Wingefors. "I don't want to be compared to the majors. They're running a completely different, much more centralised, loot box-based business. We are really learning every day, and I think we have a long way to go until we are a substantial player."
He concludes: "Koch is a fantastic business. I've known Klemens for many years. He started his business around the same time we did, back in 1994. I have a lot of respect for him and the business he's built.
"I've given a promise, a commitment, to take care of it. And I will."