Watch Rezzed sessions online this weekend
PC and indie games show to feature talks from Creative Assembly, Chris Avellone and Dean Hall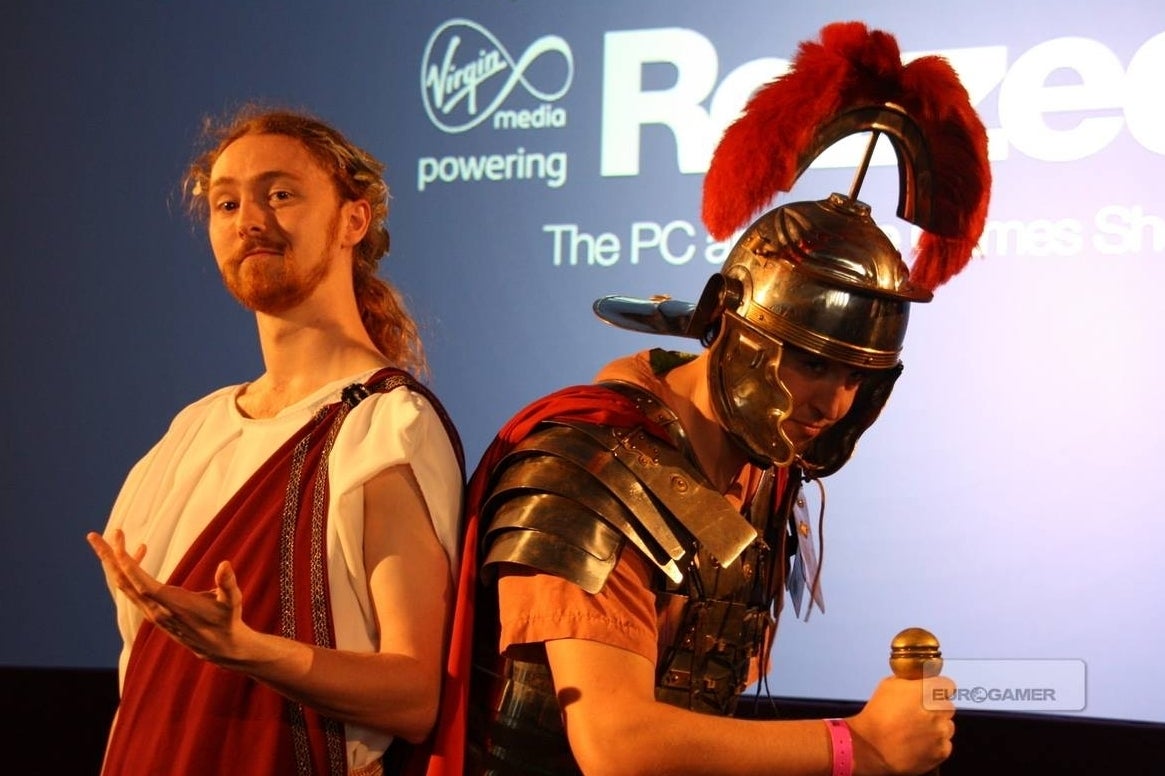 Rezzed: The PC and Indie Games Show takes place in Birmingham this weekend, but its developer sessions will be streamed live on Eurogamer.net's YouTube channel.
The full schedule is below, but viewers can expect to see talks from Chris Avellone (Project Eternity), Ragnar Tornquist (Dreamfall Chapters) and Dean Hall (DayZ Standalone) and more. To watch the sessions, just head over to YouTube at the appropriate BST time.
Saturday June 22
12pm - Panel: How can new business models improve PC gaming?
1pm - Total War: ROME II live demo
2pm - A look back at Frozen Synapse and a look forward to Frozen Endzone
3pm - Dreamfall Chapters
4pm - Project Eternity
5pm - Sir, You Are Being Hunted
Sunday June 23
12pm - Panel: Is storytelling in games getting any better?
1pm - Hotline Miami 2 vs. Luftrausers
2pm - Total War: ROME II live demo
3pm - WildStar
4pm - The Creative Assembly Game Jam
5pm - DayZ Standalone
Rezzed: The PC and Indie Games Show is hosted by Gamer Network, which is also home to Eurogamer, GamesIndustry International and the new USgamer. For more information on the show visit the official site.