Watch Jade Raymond and Ben Cousins on the next big thing
Two Gamelab talks exploring the rise of wearable computers and their integration with VR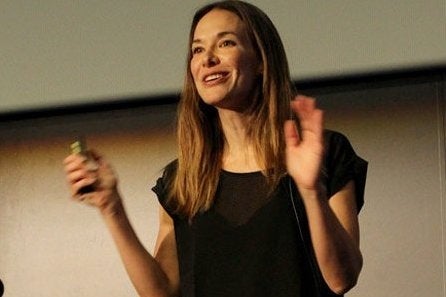 Are wearable computers and sensors the next great leap in game development? It's safe to say that there's a fair amount of pessimism around these emerging technologies, but two talks at Barcelona's Gamelab conference may well have won a few devotees.
Despite his physical body being stuck in an airport due a strike among French air traffic controllers, the prominent games industry consultant Ben Cousins Skyped a session about the imminent rise of wearable computers that was described to me as "inspiring" by three separate developers. That's more than any other session at the conference, and while it was blighted by a few technical difficulties at its midpoint, the video still offers illuminating perspective on what might be over the next hill.
The second talk was given by Ubisoft Toronto's Jade Raymond, whose presence at the show wasn't compromised by Gallic industrial action. At the start of her talk, Raymond described the eternal quest to figure out "what games are" as the single most alluring aspect of working in the industry, and she believes that the combination of "ambient" devices and virtual reality will be a fundamental part of how the medium evolves.
Both videos are below: Cousins first, Raymond second.