Watch DICE, Techland, Larian Studios and Campo Santo at EGX Rezzed
This year's Developer Sessions offer deep dives into Mirror's Edge Catalyst, Dying Light, Divinity: Original Sin 2 and Firewatch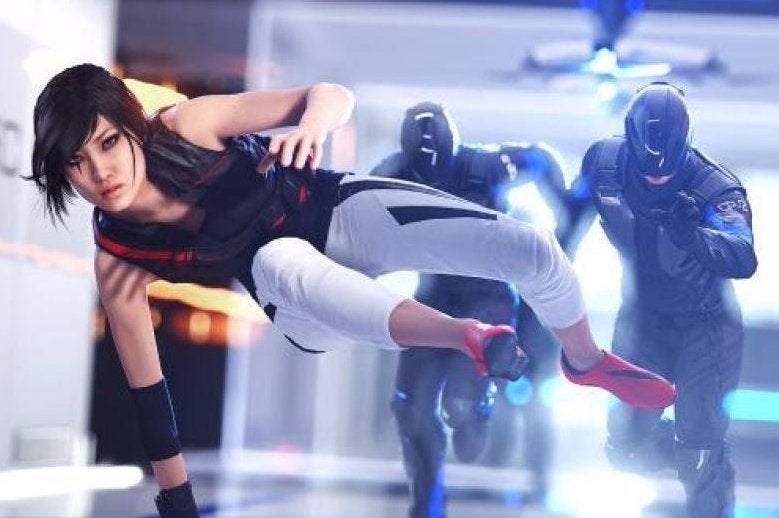 EGX Rezzed starts at Tobacco Dock in London today, and this year sees some of the industry's most innovative developers grace the stage.
The two-day programme of Developer Sessions - which can be found, in full, here - starts at midday with DICE design director Erik Odeldahl, who will detail the inspirations behind the eagerly awaited Mirror's Edge Catalyst. GamesIndustry.biz will host a select group of streams from the event, all of which can be found below. The entire session programme will be streamed on the EGX Rezzed YouTube page.
12.00: Mirror's Edge Catalyst: Inspirations
Join Erik Odeldahl (Design Director) to hear about the upcoming Mirror's Edge Catalyst. Discover Faith's origin story. Run free in a massive city with a fluidity of movement and combat in first person. Learn about the inspirations and the steps taken to accomplish this new vision from DICE.
13.00: Dying Light
Pawel Rohleder, Director of Research & Technology Development at Techland, discusses how technology can affect the experience of gamers along with the pros and cons of developing and maintaining in-house tech at a dev studio.
14.00: Rock, Paper, Shotgun presents: Evolving CRPGs - Divinity: Original Sin 2
Swen Vincke, Creative Director & Founder of Larian Studios explains how the team plans to overcome the challenges of giving multiple players pen-&-paper like freedom in a story-driven RPG.
15.00: Rock, Paper, Shotgun presents: The Art of Firewatch
Artist Olly Moss and animator James Benson of Campo Santo and internet fame explain how they recreated the great American landscape of the Wyoming wilderness from their homes in England to support story and exploration in Firewatch.