Wasteland 3 | Critical Consensus
InXile's warmly received new RPG is a sign that Microsoft's run of studio acquisitions is starting to pay off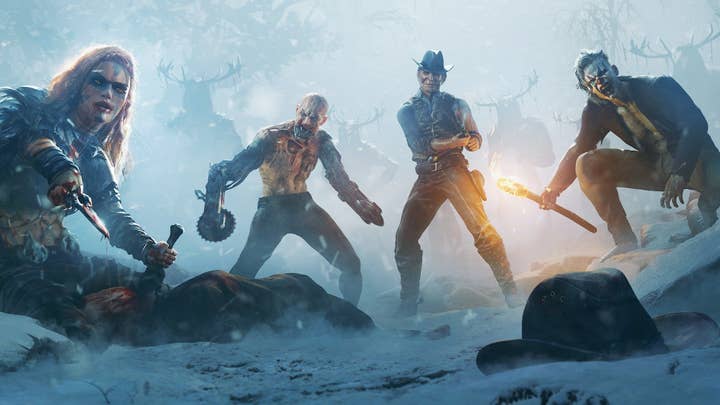 Microsoft's 12-month run of studio acquisitions created excitement across the industry. In the space of two E3 press conferences, the company added Compulsion Games, Ninja Theory, Playground Games, Obsidian Entertainment, Double Fine Productions, Undead Labs and inXile Entertainment to its stable of developers.
After years of apparent decline as a creator of games, Xbox was at last attempting to close the gap on PlayStation Worldwide Studios. That excitement was somewhat qualified, however; while those studios were all fine additions to its capacity to create new products, such investments take time to bear fruit -- roughly equivalent to the time it takes to develop a video game.
Indeed, with the launch of games like Wasteland 3, we are only now starting to feel the impact of that memorable run of deals. InXile Entertainment's new RPG would be a notable release even if the studio weren't owned by Microsoft. The fact that it is part of Xbox, however, makes this a very interesting week for Game Pass subscribers, who will receive a brand new RPG to make them feel better about that monthly payment -- a feeling that Microsoft will be keen to recapture as frequently as possible from now on.
"You can't pick every fight in Wasteland 3, and you shouldn't"

PCGamesN
The fact that it's also a critically acclaimed RPG will only sweeten the deal in the eyes of the Game Pass audience. At the time of writing, Wasteland 3 had a Metacritic average of 86, making it one of the 40 best reviewed games of 2020 -- a reflection of InXile's efforts to make the game more approachable than its predecessor, without sacrificing the high stakes and sense of peril that made the series popular in the first place.
"You can't pick every fight in Wasteland 3, and you shouldn't," said PCGamesN's Gina Lees in her 9 out of 10 review. "Resources are precious and costly, and although there are tons of various side missions to gain money and rewards, it can sometimes cost you more in resources than it's worth. You are in the frozen wastes, after all.
"Combat will fleece you of supplies and, although, yeah, it's fun to fight, sometimes it's fun to live as well. Encounters can't always be avoided, though, as dialogue and progressing the game can be locked behind having enough of a certain attribute or skill to meet a criteria.
"If you do find yourself in a fight, the turn-based combat starts off a little easy at the start of the game, and becomes a logistical fever dream of ensuring your squad is up to taking on each fight."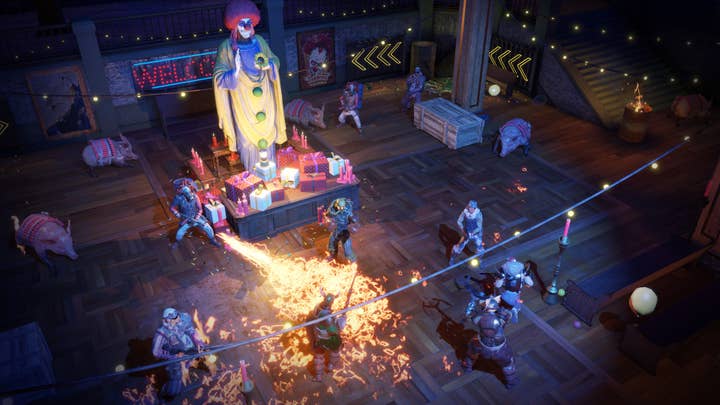 While so many positive reviews ultimately prove that Wasteland 3 is a quality product, there are a handful of dissenting voices -- and the game's combat is one of the principle stumbling blocks. For Rock Paper Shotgun's Brendan Caldwell, Wasteland 3 makes the error of attempting turn-based combat in a world where "sublime" examples of the form -- XCOM, Into The Breach, Invisible Inc -- exist in abundance. For devotees of those games, Caldwell said, the combat here will be "fairly dull."
"The gunfights of Wasteland 3 feel fidgety and imprecise," he continued. "You will get 'target blocked' messages and be unable to see where your characters' line of sight is blocked. You'll be unable to throw grenades for unspoken reasons.
"I rarely saw the effects of my choices quickly, and usually not until I was well past whatever pivotal save file I'd made for backtracking"

IGN
"...It feels messy and, beyond that, a little boring. Most fights boil down to 'shoot the bads before the bads shoot you' territory. And many of the battlefields -- dentist offices, hotels, car parks, ruins -- feel unimaginative in their layout, with cover that feels like it was placed willy-nilly."
Caldwell added: "There are exceptions... But for every fight that offers a solid playground of cover and alternative tactics, there are ten uninteresting gun battles that feel like 'cover, shoot, first aid' on a loop."
The majority of reviews find Wasteland 3's combat at least satisfactory, even if few single it out for a large measure of praise. The same is true of the game's setting, and the tropes and writing that underpin it. Many critics describe Wasteland 3's comforting, almost nostalgic familiarity; others wish for a little more daring and sophistication from the third game in InXile's series.
"I don't mind the inclusion of cannibals, on principal, but Wasteland 3 doesn't really do anything interesting with the trope," said GamesRadar's Andrew King, in an article that still found the game worthy of four stars out of five.
"The Payasos, the wacky clown gang, are lazily coded as Latinx gangsters, appending each sentence with the requisite 'pendejo' or 'cabron'... Throw in a fat guy in a Dracula costume named 'Flab the Inhaler' and a working goat with a bucket for payment around its neck in a brothel and the game's writing can feel problematic at worst and sometimes just plain tacky."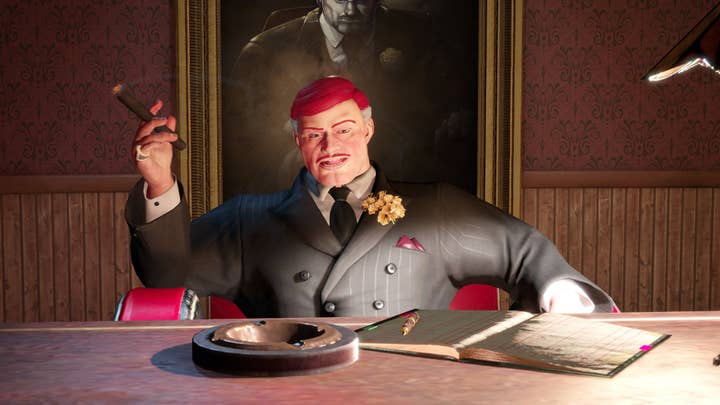 Those looking for innovations of the kind found in Disco Elysium and Divinity: Original Sin 2 will not find them in Wasteland 3 -- but as GamesRadar's high score suggests, that doesn't get in the way of it being a rewarding experience. As King highlighted, InXile's biggest achievement is creating a world and a narrative that truly reacts to player choices -- in King's words, "decisions ripple as you gain access to a sprawl of new locations."
IGN's Leif Johnson also hailed the sense of cause and effect that pervades Wasteland 3. In his 8 out of 10 review, Johnson said that meaningful consequences result from player choices from the very opening moments of the game, and that remained the case for dozens and dozens of hours of play.
"Wasteland 3 is a no-holds barred teardown of the American Dream, a parody of a nation that is now beyond parody"

Eurogamer
"These often aren't easy choices, either, as everyone you meet in Colorado is kind of an asshole." Johnson said. "They're written well enough that they left me puzzling over which degree and brand of assholery I could live with, and it's remarkably hard to avoid being corrupted by the sketchy business unfolding around you.
"Adding a kicker to that, I like that I rarely saw the effects of my choices quickly, and usually not until I was well past whatever pivotal save file I'd made for backtracking. Some don't even become apparent until the later hours, and Wasteland 3's wide assortment of endings. It makes 'gaming' the various factions essentially impossible."
For many, this will be evidence that Wasteland 3 gets the most important things right. It may not have combat to rival XCOM, but InXile's goal was to make a sprawling RPG and not a tactical strategy game. Not every character falls within the realms of good taste, but then there are hundreds of them spread across a world that feels alive in meaningful ways. Particularly for Game Pass subscribers, an experience as huge and detailed as this appearing in their library will be cause for celebration.
It is also a perfect game for the current moment, Eurogamer's Wesley Yin-Poole argued in his Recommended review. Wasteland 3 opens with a message from InXile, highlighting that "stories we created early in development have in some cases been mirrored by our current reality." Despite these "coincidental" resonances, however, InXile assured players that its intention was only ever to spin a good yarn.
"As I ploughed my way through post-apocalyptic Colorado... InXile's statement became more and more irrelevant," Yin-Poole said. "It is impossible to disassociate Wasteland 3 from the context of the now. At times, the allegory is almost too on the nose. And rather than find InXile's message annoying in that context, I spent my 55 hours and counting with Wasteland 3 revelling in its politics. I chose to read this hilarious and depressing, disgusting and dastardly old-school role-playing game exactly how it should be: as a devilish satire of modern America. And I have come to fuck it up."
Yin-Poole concluded: "As you explore and level up, as you work your way through the primary and secondary quests, you come to realise a confrontation with the Patriarch [the main antagonist] is inevitable. You're going to have to do something about him, the man who's made Colorado great again. InXile's message is irrelevant, really. Wasteland 3 is a no-holds barred teardown of the American Dream, a parody of a nation that is now beyond parody. It is a satire you get to direct, and I heartily recommend doing so."