WarHorse hires Amazon games exec as new CCO
Sebastien Pacetti will devote his time to the company's crowdfunded RPG, Kingdom Come: Deliverance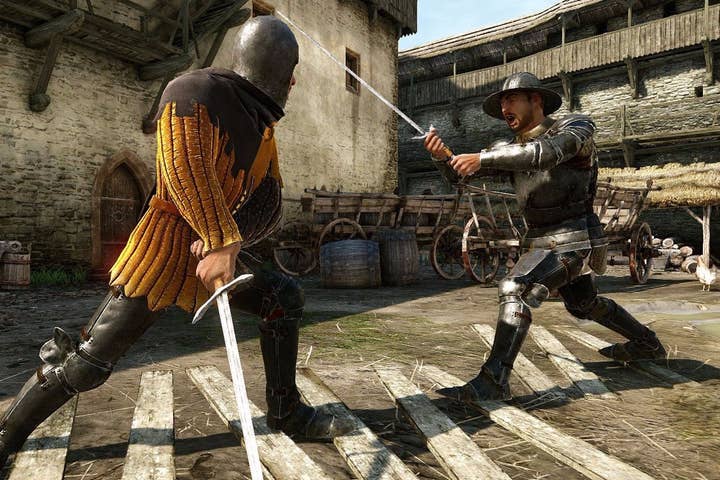 Warhorse Studios has created a new position within the company to accommodate Sebastien Pacetti, a veteran of Amazon, Ubisoft Massive and Gameforge.
Pacetti will be WarHorse's new Chief Commercial Officer, a role that didn't exist at the company previously. In terms of experience, Pacetti has the chops to justify that effort: he was an associate director at GameForge, business development director at Ubisoft Massive, and, most recently, head of digital software and video games at Amazon.
Pacetti will join the WarHorse executive team, where his time will be devoted to Kingdom Come: Deliverance. Buoyed by more than £1 million in crowdfunded money, Kingdom Come and its 35,000 backers will present Pacetti with a unique new challenge.
"The support Warhorse Studios is getting from the community is mind blowing," he said in a statement. "I am excited and also proud to join Warhorse Studios in this new role; working within such a talented and passionate team is a fantastic opportunity. Kingdom Come is an ambitious project and our community expect us to raise the bar everyday."
WarHorse was founded in 2011 by an elite team of AAA developers, including Daniel Vávra, who was a key figure in the development of the Mafia franchise at 2K Czech.
Kingdom Come is WarHorse's first project, an open-world RPG set in medieval Europe. It how has 70 people working full time on the game, with a release tentatively scheduled for 2016.