Wargaming, Gloops join ESA
World of Tanks creator and social game studio sign on with trade group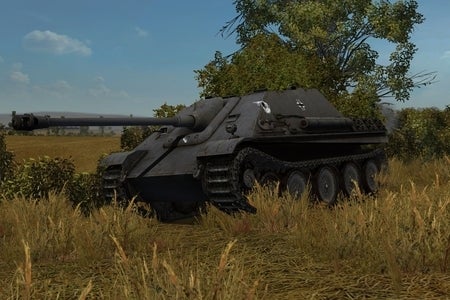 The Entertainment Software Association has added to its dues-paying ranks. Today the US gaming industry trade group announced that free-to-play publisher Wargaming and social specialist Gloops International, Inc. have become its two newest members.
Wargaming is best known for its MMO World of Tanks, which has a worldwide player base of 35 million. The San Francisco-based company is also expanding the brand with the upcoming World of Warplanes and World of Warships. All three games are tied into Wargaming's online portal, Wargaming.net.
"The ESA has a long history of promoting the entertainment software industry's many accomplishments and ensuring that its members' voices are heard among influencers and decision-makers," Wargaming CEO Victor Kislyi said of the group. "I am confident that the association's advocacy work will protect our interests, and help us expand our digital MMO offerings for a passionate and growing fan base."
Gloops is a social gaming company that runs 18 different titles, including MLB Battle Game, Odin Battle, and Guild Battle. Although the ESA member company is a recent creation, its Japanese parent (Gloops, Inc.) was first formed in 2005.
The ESA now counts 35 companies among its membership, from traditional gaming companies like Nintendo of America and Electronic Arts to social and mobile outfits like Gree and NetDragon.