Wargaming: A world beyond World of Tanks
Head of development Matias Myllyrinne reflects on leaving AAA for free-to-play, and building on the legacy of Wargaming's most successful IP
When Matias Myllyrinne arrived at Wargaming in June 2015, he had spent his career working on what were once considered the industry's biggest games. In his 15 years at Remedy Entertainment, including 7 years as its CEO, Myllyrinne worked on Max Payne, Alan Wake and Quantum Break; AAA titles, all shipped on discs, packaged in boxes, and played by people on their consoles.
In that respect - and so many others - Wargaming has proved to be every bit the new challenge Myllyrinne was seeking. "If we did a very good AAA console game we can leave an imprint on somebody that they'll carry with them," he says. "Maybe it's a moving story, or an action sequence, or a set-piece. With free-to-play you can engage with people for years. This is what they do. Some people play chess, some people play poker, some people play World of Tanks.
"It's hard to see that in AAA. It just is, and especially in single-player."
"We've put our house in order in many ways, and right now we're defining the strategy for what Wargaming will be two years, five years from now"
While the differences between the two companies are legion, many of them relate to scale - a stark reminder of just how much bigger the industry's biggest games had become since Myllyrinne took over as Remedy's CEO in 2008. At the time of his departure Remedy's headcount was a little over 130. Wargaming, on the other hand, had already sailed past 4000, the result of an explosive six years of growth. In 2010, the year that World of Tanks launched, the company employed just 200 people.
"That comes with its own set of challenges and problems," Myllyrinne says, and addressing those challenges and problems was a prime motivator for both him and Wargaming's management. That blistering rate of growth had allowed the company to stay on the cutting edge in some vital areas, even as it became inefficient in others. At the end of last year, when our conversation took place, Myllyrinne had spent much of his first 18 months making Wargaming a more balanced operation.
"That's been the theme. Changing some of the structure, losing unnecessary process, and making sure the right people are in the right roles at the company. We've put our house in order in many ways, and right now we're defining the strategy for what Wargaming will be two years, five years from now... really defining the areas we attack next, how we'll grow the company and reach the next phase of Wargaming. It's been terribly exciting to be at the company at this junction point."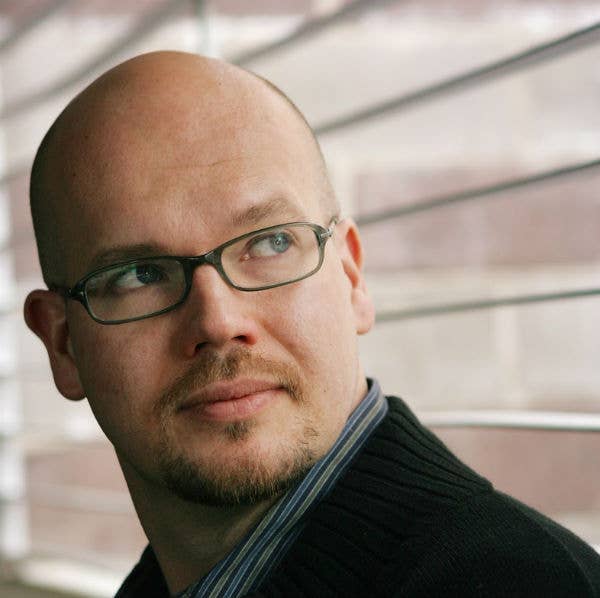 World of Tanks has attained the kind of success that simply didn't exist in the games industry until the rise of free-to-play. Despite being six years old, that one IP is almost certainly still the force that drives Wargaming onward. World of Warplanes launched in 2013 to mixed reviews; a consequence, Myllyrinne says, of its more specialist appeal. "For the people it entertains, it entertains them very well," he adds, while also noting the degree to which the overall experience has improved since its initial release. World of Warships, which launched in November 2015, was more warmly received by the critics, and Myllyrinne describes it as a more approachable game in general. It's fair to assume that neither has rivalled World of Tanks in terms of popularity, but the scale of that popularity tends to have a warping effect on perspective.
"World of Tanks is a worldwide phenomenon," Myllyrinne says. "It's a juggernaut, so when you have a very successful game like Warships beside it, if you measure it by World of Tanks standards... It's not the way I approach it."
For clarity's sake, Myllyrinne offers his own perspective as a new starter at the company just a few months before World of Warships was released. "The level of success of Warships is something that I certainly haven't seen before in my career firsthand. It's the largest and most successful launch that I've been a part of. It was awesome to see it, to see the whole process of going from open beta to worldwide launch and then launching in China later. It was my first time seeing a free-to-play game go out the door, and the figures are still staggering. It's mind-boggling how many people engage with these games, how often they play, and how long they play. That's the exciting part."
"The level of success of World of Warships is something that I certainly haven't seen before in my career firsthand"
For Warships, that figure is 22 million registered users, which one has to concede is probably a shade more than the amount of people who played a given title in Remedy's excellent catalogue of work. It is also a foundation on which to build, and whatever comes next for Wargaming, Myllyrinne insists that "job number one" is to "defend, expand and own the genres we created" by being more responsive to the needs of their players. "Nobody should eat our lunch," he adds. "We should make our gamers so happy that they come back to us."
The question is what the strategy for the next "two years, five years" of Wargaming will actually be, but Myllyrinne isn't yet ready to discuss the details. That much is regrettable, because from the outside Wargaming can occasionally seem like a company uncertain of how to grow beyond its (admittedly very lucrative) niche, despite a clear desire to do so. Myllyrinne describes last year's intriguing Master of Orion reboot as "a little bit of an outlier" for the company, and admits reluctance to "start building anticipation and hyping" the WG Labs innovation platform from which it emerged. WG Labs, he says, "isn't there yet, but there's a certain desire to do things better, and there's a certain desire for doing more. These are things that drew me to the company in the first place."
Perhaps the biggest stumble, though, was the closure of its mobile focused WG Cells division in August last year, less than 12 months after it was formed by Wargaming's acquisition of DropForge. More than 60 jobs were lost in a process that Myllyrinne now clarifies was more about regrouping than retreat.
"I think the mobile market is very challenging," he says. "WG Cells did really valuable stuff that I'm grateful for... Mobile is the fastest growing market, and that's certainly not something we're walking away from. It's something we're committed to, and our approach will vary. If something doesn't work we're not afraid to change it and find a different angle of attack.
"With massive success like World of Tanks, you can either draw strength from that and take risks and do new things, or you can get stage fright... You need to be able to take risks, and to fail as well, because otherwise you probably aren't trying hard enough. The trick, I think, is to fail early enough."