Warface has 5m Russian users
Crytek's free-to-play FPS finds success with Mail.Ru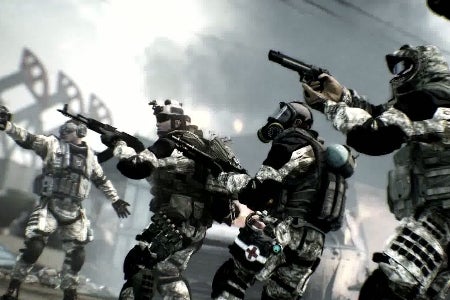 Crytek has hit a new milestone in Russia, attracting 5 million of the country's gamers to its free-to-play FPS Warface.
The game is published by the Mail.Ru Group in Russia, and scored over a million registered users in its first month there.
"Reaching the five million registered users mark speaks volumes about the quality and appeal of Warface," said Mail.Ru's Vladimir Nikolsky.
"With a combination of first-class visuals and game play that is second to none, Warface stands out from the crowd and promises to attract even more attention from players in the future."
This week the game was also given a Runet Award for its contribution to the Russian-language internet.
Earlier this month Crytek CEO Cevat Yerli spoke about the success of the company's CryEngine in the West.
"In the Western world, we are getting very close to where Unreal is through a number of licenses that are not disclosed," Yerli told GamesIndustry International.
"But in the Asian area, in the online area, we are actually outpacing Epic right now, despite the fact that we have not really pushed marketing or a strategy to become number one there. The engine just grew to be number one in the MMO and online space, especially in Korea and China."