Walmart taking down violent video game demos, displays
Signs, displays containing "violent images or aggressive behavior" removed in wake of shootings; retailer still sells guns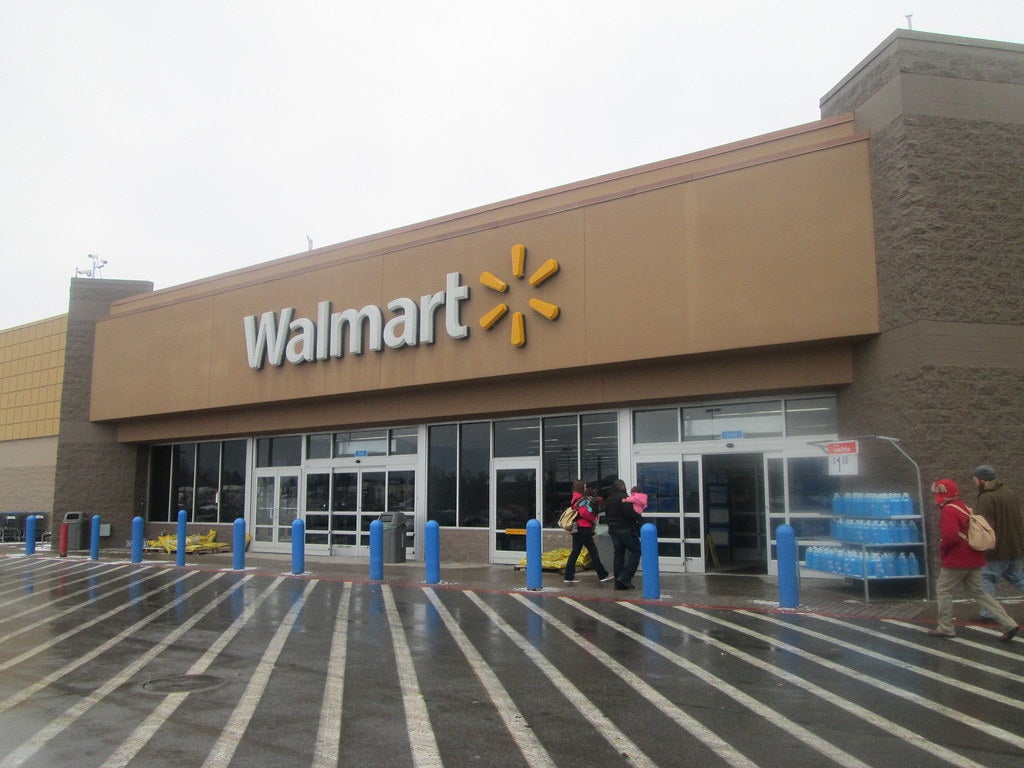 Walmart employees are reportedly being instructed to remove signage, demos, and displays for entertainment products (including video games) that include violence or aggressive imagery in the wake of a shooting this weekend that occurred at a Walmart in El Paso, Texas.
Waypoint Vice reports that a number of employees have taken to social media to share a notice given to them this week instructing them to remove "any signing or displays that contain violent images or aggressive behavior."
One example shared on Twitter specifically mentions "video game display consoles that show a demo of violent games, specifically PlayStation and Xbox units." They are also told to cancel events promoting combat or third-person shooter games, avoid showing violent movies or hunting season videos, and remove any product referencing combat or third-person shooters.
Walmart appears to be taking these actions following two recent shooting events in or near its stores. The first shooting took place on July 30 at a Walmart in Southaven, Mississippi, where an employee killed two coworkers and injured a police officer before being arrested. The second took place on August 3 at an El Paso, Texas Walmart where a gunman killed 22 and wounded 24 before being taken into custody. The latter is believed to be the author of a manifesto published online ahead of the shooting that included racist diatribes, hate speech, and white supremacist beliefs.
Though the retailer also sells firearms and has been called upon to remove guns from its stores following the shootings, the company has said it will not change its policy.
Following the El Paso shooting and another shooting in Dayton, Ohio over the weekend, President Donald Trump has suggested that "gruesome, grisly video games" may be at fault for the events despite no evidence suggesting a connection. Both the IGDA and the ESA have issued responses noting the lack of evidence linking video games to violence, and noting that while video games are played worldwide, the US is unique in its frequent mass shootings.