Walmart stops selling Kindles
Retail giant drops Amazon's line of portable readers and media players from its shelves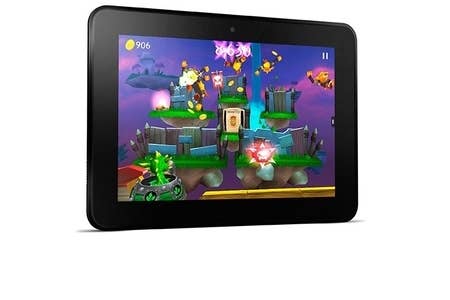 Don't bother looking for the new Kindles at Walmart stores. Reuters is reporting today that the retail giant is getting out of the Kindle business entirely.
The news service cited a corporate memo to managers yesterday which said, "We have recently made the business decision to not carry Amazon tablets and eReaders beyond our existing inventory and purchase commitments. This includes all Amazon Kindle models current and recently announced."
Walmart will continue to sell other tablets and eReaders, such as the iPad, Barnes & Noble Nook, and more. Analyst Scott Tilghman of Caris & Company told Reuters he sees dropping the Kindle as a way for Walmart to avoid helping the competition. The Kindle line of devices allowed users to purchase books, movies, and music directly from one of Walmart's biggest rivals in Amazon.
Another big box retailer, Target, stopped selling Kindle devices earlier this year. Both Walmart and Target continue to sell Kindle accessories, however.