VREAL launches first native game streaming platform for VR
Beta program available in summer 2016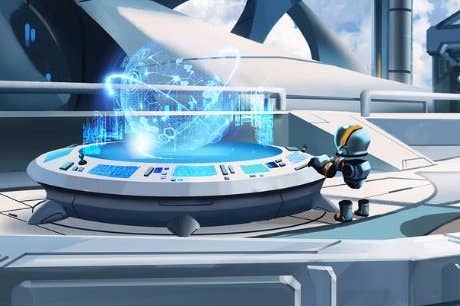 People say virtual reality isn't social, but a new startup based in Seattle disagrees. VREAL is a new platform that offers a VR take on the trend for live streaming your gaming experiences.
VREAL will launch a beta program in summer 2016.
"The rise of gaming as viewable entertainment has reshaped the game marketplace, and virtual reality will forever change the way we play and watch. VREAL is the first company to create a platform that gives game developers, streamers and players a way to natively stream VR gaming experiences across the full spectrum of desktop and mobile VR and traditional 2D screens," said CEO and founder Todd Hooper.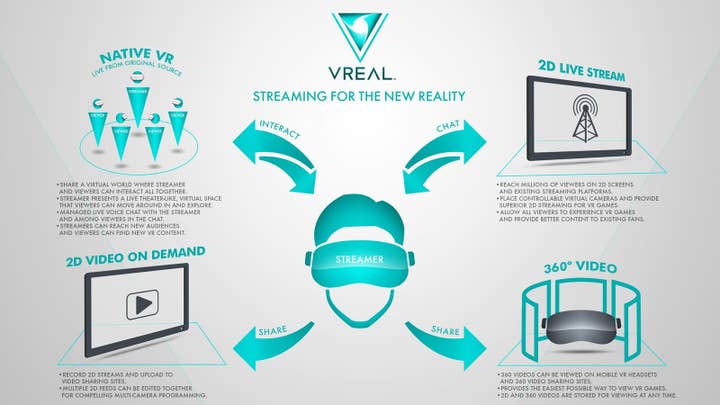 "We're giving streamers all the tools they need to create immersive experiences in VR. Moreover, gamers who spend hours watching, will now have freedom to see the game from any angle they want, anywhere inside the game world, right next to the streamer. That's VREAL."
If Hooper's name sounds familiar it's because until recently he was the VP of Online Services at Unity. He's been in stealth mode the last few months, giving top secret showings of his new platform at a range of virtual reality events.
"The convergence of games and video on a global scale is transforming games into all-around entertainment franchises," commented Newzoo CEO Peter Warman.
"VR is changing how consumers communicate with each other and interact with content. We expect the lion's share of VR revenues to be generated by hardware sales, spectator content, and live viewing formats."
VREAL is currently recruiting and has already received financial backing from venture capital firms Upfront Ventures, Vulcan Capital, Presence Capital, IT Farm, Dawn Patrol Ventures and various Seattle and Bay Area angel investors.