Volition: Saints Row's tone doesn't hurt sales
Senior producer Jim Boon compares "juvenile elements" to The Hangover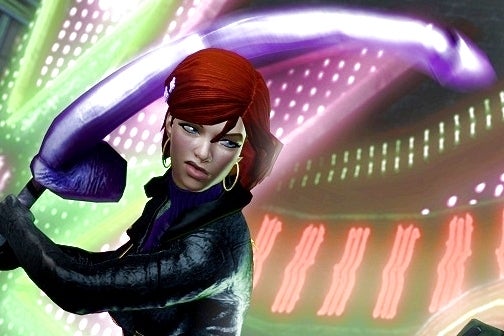 Volition senior producer Jim Boon has defended the risque humour present in its Saints Row series, suggesting the tone is similar to films like The Hangover and actually helps sales.
"Ultimately I don't think that Saint Row's tone gets in the way of bigger sales," he told OXM.
"If anything, I think our tone is an element of our success. Saints Row is quite unlike anything else out there, and I think gamers crave unique experiences - I know I do. We have a lot of passionate fans that love Saints Row, so I think we are striking the right chord.
He added that former THQ president Jason Rubin had been "extremely supportive" of Saints Row 4. Last year Rubin made some comments about the series that were interpreted by some as negative.
"Why couldn't that be a Red Dead Redemption or a Skyrim?" Rubin told The Verge. "I look at that title and I say, 'Who cares what it is and why it got to be what it is? From that team we can make something that isn't embarrassing."
Boon said far from feeling embarrassed Rubin "would often offer ideas for the game, and those ideas were never suggestions about changing our tone. He was a fan of the series and loved what we were doing."
In fact Boon says the "juvenile elements" of the game would be missed by fans if they were gone, whether the fans says so or not.
"Based on the overall reception and sales of SR3, I strongly suspect many people enjoy this aspect of SR, even if some may not want to admit feeling that way. Thinking of a movie series like The Hangover - people love the humor but you might not want to discuss some of the finer moments of those movies with your mom, for example."
Volition Inc was acquired by Koch Media after the demise of THQ earlier this year, with the company bidding $28.1 million to secure Saints Row and Metro: Last Light.
"It wasn't about a free ride, it was a real desire to get those two assets," Koch CEO Klemens Kundratitz told GamesIndustry International.
"Were there other things of interest? Yes, but in the end we got exactly what we wanted."