Vlambeer signs up for ID@Xbox
Microsoft has made "a huge leap in the right direction" says Ismail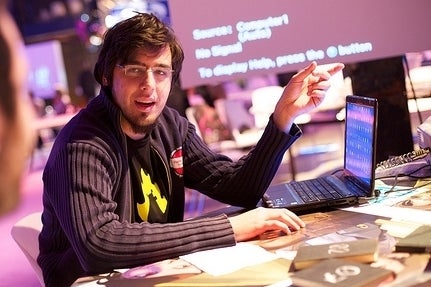 Vlambeer's Rami Ismail has confirmed that the Ridiculous Fishing developer has signed up to Microsoft's new ID@Xbox initiative, which is focused on bringing more independents to the Xbox One.
"Sony is doing great, we've signed up for ID@Xbox and we'll continue talking to Nintendo," he said in a recent blog post.
"It's something we've been talking about with Microsoft for a while now and something I feel is a huge leap in the right direction."
He did admit to a few reservations concerning the new scheme, which is open for applications now and will eventually extend beyond professional developers and to bedroom hobbyists, but said those of launch parity and publishing requirements had been addressed by the scheme's spokesman.
"I caught up with Chris Charla today at Gamescom and he reassured me some of these limitations are temporary or guided by hardware constraints, which is reassuring."
"Another reservation might be that Microsoft doesn't exactly have a great history in following up on their promises, and before we fully back the initiative we want to go through the gauntlet for a project. Making Chris as visible as he is makes someone responsible for what happens, and that feeling of knowing who to turn to makes Microsoft a much more agreeable entity to do business with."
Weeks before the reveal of the ID@Xbox scheme Ismail had contributed to a GamesIndustry International feature which offered advice from independent developers to Sony and Microsoft, and his message was short and sweet.
"Microsoft, please look at what Sony is doing and do that."
Vlambeer was one of the developers Sony featured in its Gamescom press conference, which also had a heavy focus on indies.