Viz Media turns games publisher with three-game indie partnership
"Gaming is as much an engine for storytelling as animation or the written word," the firm tells GamesIndustry.biz
Major animation and publishing firm Viz Media is making the move into video games with a multi-title deal with a US indie.
The company is already well known to gamers for its manga adaptations of popular franchises such as The Legend of Zelda, Pokémon and Monster Hunter, but now it will directly be bringing new games to its audience thanks to a partnership with Rose City Games.
The deal will kick off with supernatural action game The World Next Door, a new IP owned by Viz Media. This narrative-driven adventure is currently in development for PC, and focuses on a teenage girl trapped in a parallel world filled with magical creatures.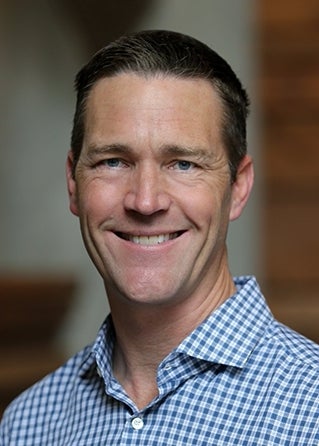 GamesIndustry.biz spoke to chief marketing officer Brad Woods about the publisher's decision to enter the games industry.
"Viz is a rare company in that we're content providers but we're also fans," he says. "As we look at ways in which we can connect with our consumers, the gaming category is one of the largest adjacencies in terms of how our fans spend time and interact with each other.
"Gaming may help to expand our audience but more importantly, gaming provides a new way for us to connect with, and bring value to, our current fans."
While Viz's previous work with the likes of Nintendo and Capcom might suggest a partnership with a more established games firm would be more beneficial, Woods says the company wants to "focus specifically on indie games which are huge with our fans."
"We certainly aren't ruling out any other companies or initiatives as we move forward, but Rose City is a great fit for this program," he says.
Viz is now open to interest from other games firms, although the current priority is the Rose City deal. The two companies first met at GDC 2016 after Viz's internal opportunities team saw the work the indie has done with the development community in its hometown of Portland.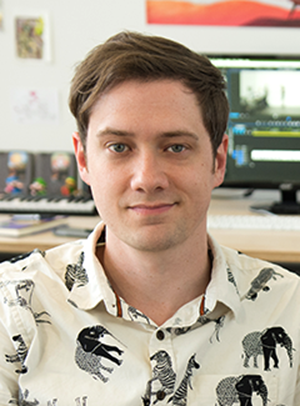 Rose City co-founder Corey Warning tells GamesIndustry.biz that Viz has given his studio plenty of creative control over The World Next Door - in part because it was his team that first conceived the idea.
"We pitched a handful of game ideas to Viz last summer, and they picked the initial concept that has turned into The World Next Door," he explains. "Our team created the story, characters, and gameplay."
Beyond the games industy, Viz has access to a number of prominent franchises - including Naruto, Sailor Moon and Dragon Ball - but Woods tells us it was vital for the firm to create a brand new property when moving into the video games space.
"We're certainly looking at options within our current IP - and will pursue some of these in the future - but we wanted to make sure that the games we develop are first and foremost fun games that can stand on their own merits," he says. "By using original IP to begin, we aren't just selling a popular license."
Naturally, there are already discussions behind closed doors about how The World Next Door can translate to other forms of entertainment handled by Viz, including books and TV animation. Woods says transmedia products are "absolutely" in the cards with more details to follow, while Warning says such a strategy gives a unique advantage to his indie studio.
"The possibly of expanding these worlds beyond games is an idea we're really excited about, and something we haven't seen much in the indie game space," he says. "We're focused on created worlds that could easily be expanding upon in other mediums like comics and animations - those are the kinds of stories we enjoy the most."
Viz Media stresses that this is not a short-term partnership, with plenty of plans for its ongoing push into the games industry. Woods describes The World Next Door as the "first of many releases to come", with Rose City confirming there are plans for two more original games between itself and Viz over the next few years.
Woods adds that its debut title doesn't necessarily need to be a best-seller to warrant further investment in games: "Our measure of success lies in how our fans receive the game, what we learn, and how we continue from that point. It's less about sales and more about the relationship with our customer. We see this as a very fan-forward initiative where we welcome feedback, and intend to work together on making some truly great games."
He continues: "Our goal in this space is simply to create new stories and experiences that resonate with our fans. Gaming is as much an engine for storytelling as it is animation or the written word, and for us it is a natural extension of what we do very well."