Virtual Arts: Making the case for a new engine for VR
CEO Nizar Romdan on the need to move away from "ported" engines to get the most from VR
This article was first published in our VR & AR newsletter. For exclusive content and all of the biggest news, sign up here.
Companies in the games industry tend to avoid talking about the competition. Even if their business strategy is entirely based on a response to another player in the market, even if they're adding a feature that is directly patterned on a rival product, you'll rarely get a CEO to mention another company by name.
Throughout my interview with Nizar Romdan, the words "Unity" and "Epic" are not mentioned once by either of us, but the entire exchange is thick with allusions to the same. Romdan is the CEO of Virtual Arts, a company he founded with CTO Doug Day at the end of last year, and one with aspirations to make a big impact on the VR market through engines, middleware and tools; a broadly similar area on which companies very much like Unity and Epic are now betting the farm.
Both Romdan and Day used to work at the British tech firm ARM, in positions that gave them a broad view of, as Romdan puts it, "the whole developer ecosystem." They were well positioned to see trends in technology long before most people were even aware they existed, and so it was with the onset of virtual reality.
"There will be a market for console and PC VR, but the vast majority of people will experience VR through mobile"
"When I left ARM, me and Doug had this vision of launching a new major player in VR, AR and MR, both with content and also technology development," he says, placing mobile devices at the very centre of what he believes will be the "next wave of entertainment."
"There will be a market for console and PC VR, but the vast majority of people will experience VR through mobile. We have already started, but as with any wave it doesn't happen instantly. It takes time to build up, to build momentum, and then it really begins... It feels like nothing is happening, or it's too slow, but then all of a sudden it's here.
"We can use the last massive wave, mobile, as an example; the first mobile phone appeared more than 20 years ago, and for a long time it wasn't seen as the next main entertainment device."
VR is at the start of a similar trajectory, Romdan says, and it will be no less disruptive than smartphones ultimately proved to be for any number of different industries. This kind of rhetoric will be familiar to anyone who has followed the emergence of the VR market over the last few years, but it is admittedly jarring that so many who insist we are on the cusp of a revolution are working towards that aim with engines created years before we had any idea it would happen. Virtual Arts was created to address this contradiction, with the belief that disruptive results can only be achieved with disruptive tools.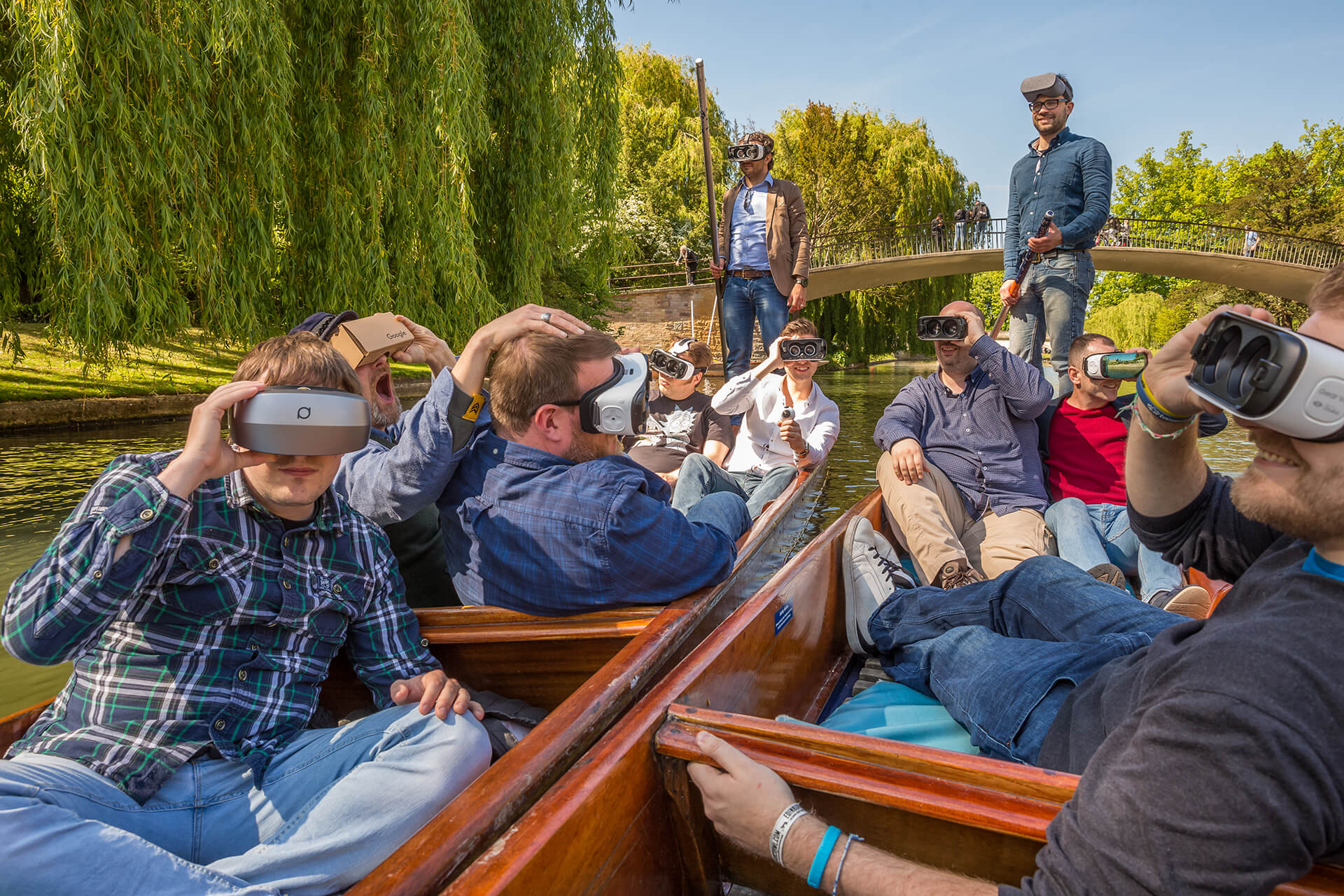 "[Other engines] were created a long time ago, for other platforms," Romdan says. "Without naming any of them, some were developed for PC more than ten years ago, and some were developed maybe more recently than that for mobile phones.
"When they were developed for the first smartphone, smartphones had one CPU core, maybe two cores, and some didn't even have a GPU. Look at mobile devices today, some of them have eight core, 16 core CPUs, 30 core GPUs - massive compute power, comparable to the PlayStation 3's capability and more.
"If you want to do a perfect job for any platform that changes things massively you have to start from a clean sheet"
"Those [other] engines were ported to VR. Plus, most of them have to maintain compatibility with everything that was built in the past, so that means any change will come quite slowly. Despite any statements that VR is top priority, other revenue-generating platforms will probably take more priority.
"For us, it's quite simple: if you want to do a perfect job for any new platform that changes things massively - as AR and VR do - then you have to start from a clean sheet. We started the engine from scratch, using our experience from so many years in developer relations, and from creating engines ourselves for all the ARM demos."
Virtual Arts is creating its engine in tandem with a team of developers, many of whom joined the company when Sony Interactive Entertainment closed Guerrilla Cambridge. As the team behind RIGS: Mechanized Combat League, Guerrilla Cambridge was responsible for one of the better VR games released to date, and it had built its own engine to achieve the desired results. What seemed a baffling decision from Sony at the time proved to be a boon for Virtual Arts, saving both time and money that would have been necessary to find the right people.
Gareth Hughes, who is now Virtual Arts' principal designer, says his team has "direct input" into the formation of the engine, from the broad areas where the tech team should push the hardest, to the tiniest details of its interface. It is "super early days" for VR game development in general, he says, but Virtual Arts' software will grow in ambition in tandem with the capabilities of the engine.
"Our best controllers are our hands... We want natural and controller free interaction with the world"
"Most development so far has been quite traditional, and that's cool in its own right," Hughes continues. "But there will be stages of understanding beyond that, where people really see what is powerful in VR, and the experiences that truly resonate with people. We want to push into those areas."
"Having control over both content and tech will allow us to implement the right solution," adds Romdan. "If you're relying on existing tech you have to adapt. We don't have to be tied to any previous platform, or any constraints imposed by a massive existing user-base."
This is at the core of what Virtual Arts intends to bring to the VR space: an engine built entirely through looking forward, with no concessions made to anything that has gone before. Forecasting the future is a tricky business, of course, but Romdan is confident enough in two predictions to make them fundamental to how the company will move forward from here.
First, the market's most pressing need will be in getting "great VR and AR experiences to low-end mobile devices." And second, even though every major VR platform currently has a controller, this is little more than a "short-term solution"; the future of VR is controller free, and that will happen sooner than we might think.
"When Steve Jobs was asked why the iPad didn't have a stylus, he said it's because we are born with ten styluses," Romdan says, holding up his hands. "Our best controllers are our hands, and our engine will be written in a way so that we can implement all the hand and arm recognition, to the point of finger detail.
"We want natural and controller free interaction with the world."