Violent game research bill introduced
Renewed call for study on impact of violent media draws bipartisan support in US Senate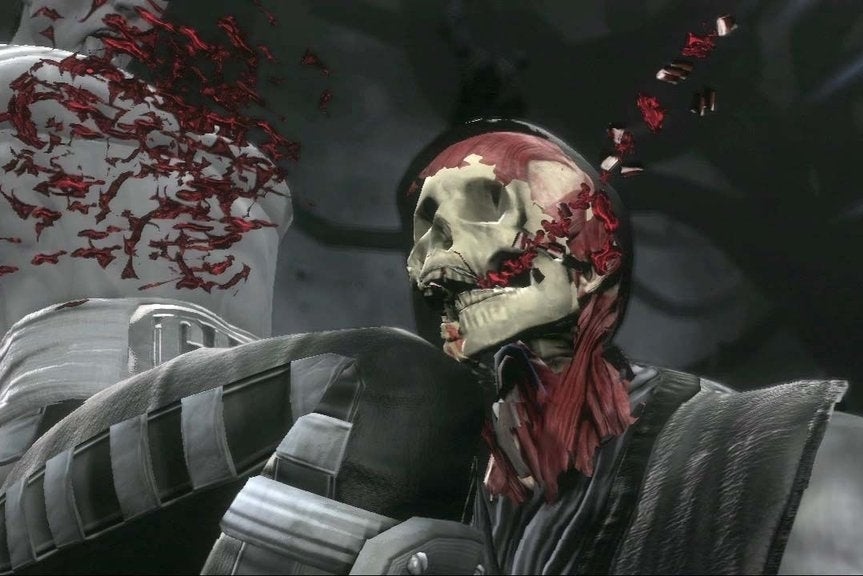 President Barack Obama's proposed legislative changes to address the issue of gun violence in the wake of last month's Newtown school shooting are expected to be the subject of a heated partisan battle. However, one component of the plan has already drawn support from both sides of the political aisle. West Virginia Democrat Senator Jay Rockefeller yesterday introduced a bill directing the National Academy of Sciences to study the effects of violent games and other media on children, with another of his party members and three Republican Senators co-sponsoring.
The full text of Senate Bill 134 (dubbed The Violent Content Research Act of 2013) has not yet been filed with the Library of Congress, but the bill has been referred to the Senate Committee on Commerce, Science, and Transportation, of which Rockefeller is the chairman. Co-sponsoring the legislation are Sen. Richard Blumenthal (D-CT), Sen. Tom Coburn (R-OK), Sen. Dean Heller (R-NV), and Sen. Mike Johanns (R-NE). Heller and Blumenthal also sit on the 24-person Commerce Committee. Rockefeller first proposed the idea last month, during the previous Congressional session.
"The reality is we are living in an increasingly violent culture which, when coupled with mental illness, can create a very dangerous situation," Senator Heller said in a statement about the legislation. "This bill is a step in the right direction towards better understanding the effects of violence on children, and I look forward to the recommendations that result from this report."
Meanwhile, Johanns called the bill an effort to study the underlying causes of violence, saying, "Our kids are routinely exposed to movies, television and video games that glorify violence and allow them to simulate violent acts. This legislation will allow us to study what, if any, impact this exposure has on our youth, and if it encourages or desensitizes our children to the real-life consequences of violence."
The NAS study would look at whether exposure to violent media causes children to behave aggressively, and if the effect varies depending on the type of media. Specifically, it would attempt to identify any "direct and long-lasting impact" of violent content, and whether the interactive nature of games changes the impact on children. The NAS would also be directed to recommend further areas of study, with a full report submitted to Congress within 15 months.