Vigil responds to Darksiders II credits row
Denies accusations made by former user interface designer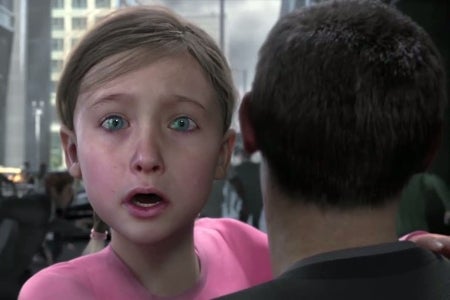 Vigil has responded to accusations made by an ex-Darksiders II user interface designer that it had omitted him from the game's credits after he was laid off. The designer had claimed he was 99 per cent responsible for the game's UI.
"What was most disheartening about the statements was how misleading they were, and how they fly in the face of how Vigil, culturally, feels about and treats our teams," said Vigil Games GM, David Adams.
He said the employee in question had worked on Darksiders II for just 90 days of its 2.5 years in development, and hinted he left under less than happy circumstances.
" When we were forced to reduce staff due to the cancellation of a project, we worked hard to ensure everyone affected by the layoff received their credit in the game. We did not include individuals whose employment terminated for any other reason," he explained.
"We believe we treat both current and former contributors to our studio like family, and any statements otherwise are highly inaccurate and can be verified as same. We would ask any press who wish to report on this former employee's statements to check the accuracy of these erroneous claims, before printing them as factual."
The designer, Xander Davis, used Twitter to make his complaints.
"Oh delightful. Just found out I'm not even credited on Darksiders 2 when the UI is 99 per cent from my direction and hard work, done in record time," started the series of Tweets.
"Was whisked to Austin and tasked to fix it, with months to ship. And I did. My team worked as hard as we could. Then, we all lost our jobs."
He also made accusations regarding the game's delay, and accuses another developer of stealing his job. Last night, unsurprisingly, he dismissed Vigil's response.
"Vigil's response is totally expected. I didn't anticipate they'd be like- 'oh hey yknow what? He's right!' Of course not… I said my piece."