Video games projects raised $13m on Kickstarter during H1 2021
184 video games projects reached their goal, versus 168 last year
Kickstarter published its mid-year games report for 2021.
From January to July 1, 2021, 649 video games projects were submitted to the platform versus 588 during the same period last year. Projects were likely postponed due to the COVID-19 pandemic in 2020, explaining the higher number this time around, the report said.
184 video games projects reached their goal during H1 2021, versus 168 during H1 2020. Which means that 465 projects were not funded during the first half of this year, versus 420 last year.
Over $13 million has been raised by video games projects from January to July 1, 2021, compared to $11 million during the same period last year.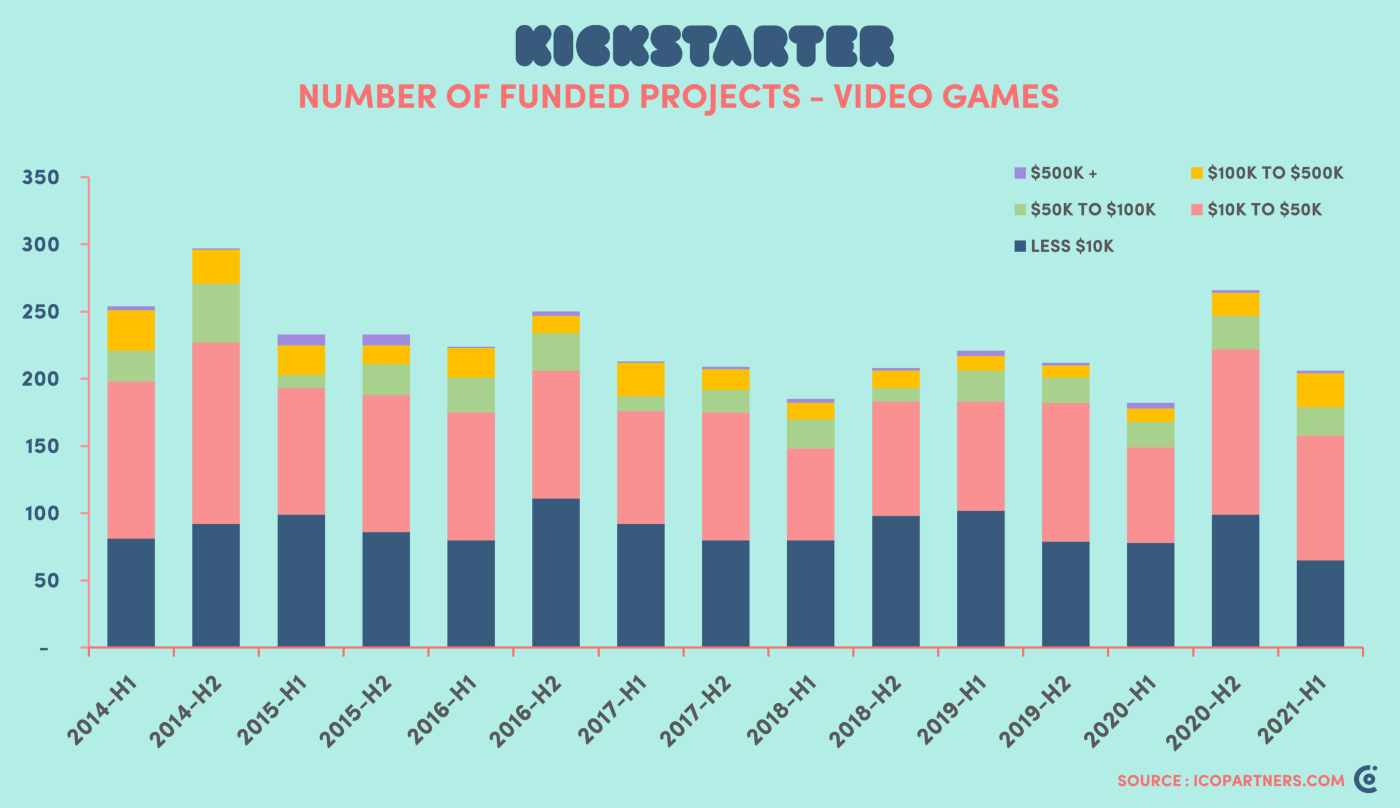 "Looking at the amount of money raised by successful projects in the first half of 2021, the projects of the video games category performed very well," the report read. "This is [its] second best semester (after H2-2020) since 2015."
The two most successful video games projects for the first half of 2021 were rhythm game/cartoon hybrid Friday Night Funkin', and farm sim Coral Island, which respectively raised $2.2 million and $1.6 million.
"Overall, 2021 so far is following the same stability we have observed for video games projects on the platform," the report concluded. "There is a steady flow of video games creations that find funding on Kickstarter, and there is no sign of decline in sight."
The report also looked into tabletop games, which have continued growing during H1 2021 with 2,439 projects submitted to the platform, versus 2,096 during the same period last year. 1,833 were funded this year, versus 1,503 in H1 2020.
Video games projects raised $23 million on Kickstarter in 2020.