Video Games Mentor Network partnerships decided
UKIE and Nesta's 12 month scheme gets started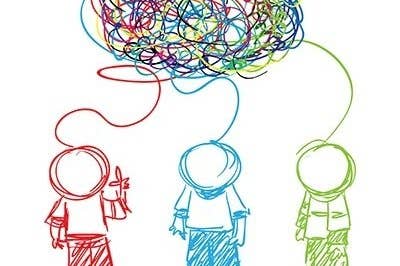 UKIE and Nesta have paired eight experienced industry figures with people who can benefit from their knowledge as part of the 12 month Video Games Mentor Network initiative.
"The scheme is a fantastic way for SMEs to get first hand expert advice from people with proven track records in the games industry," said UKIE CEO Jo Twist.
"The UK games industry is especially good at collaborating, sharing stories and experiences and we believe the companies involved in the games mentor scheme have a great opportunity to get critical support in order to thrive."
The full list is below and those chosen to be mentored will receive one-to-one mentoring sessions, coaching support and the opportunity to attend workshops and events throughout the year.
Thomas Bidaux (ICO Partners) paired with Richard Flower (Fuzzy-Frog)
Noirin Carmody (Revolution) paired with John Reynolds (Tall Studios Ltd)
Matt Carroll (Disney Interactive) paired with Graham McAllister (Player Research)
Andy Payne (Mastertronic) paired with Phil Gaskell (Ripstone)
Miles Jacobson (SI) paired with Iain Gilfeather (Fat Pebble)
Nicholas Lovell (Games Brief) paired with Claire Hill-Whittall (Super Icon)
James Brooksby (Born Ready) paired with Kostas Zarifis (Kinesthetic Games)
Jon Hare (Tower Studios) paired with Chris Kempt (Kempt)
"I was a beneficiary of the same mentoring scheme in 2009 and am glad to now be putting something back in," added mentor Brooksby.
"Personally I found the system to be excellent and benefiting to both parties, I am to this day in regular contact with my mentor, and we have become good friends."