Valve terminates contract with Artifact designer
"We weren't surprised by the layoff considering how rocky the launch was," says Richard Garfield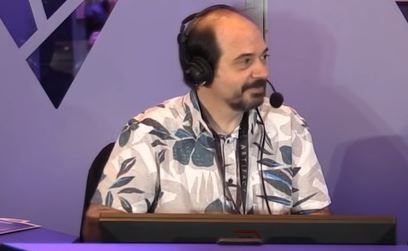 Artifact designer Richard Garfield was among those let go from Valve in February, when it was revealed last week the company had terminated 13 positions.
Among the VR and hardware job losses, were Garfield and fellow Wizards of the Coast veteran Skaff Elias.
Garfield is credited with the creation of Magic: The Gathering, while Elias was the architect of the game's modern competitive scene.
Under their contracting company Three Donkeys, the pair joined Valve around four years ago to lead the design of Artifact.
In a statement issued to Artifact fan site Artifbuff, Garfield confirmed that the Three Donkeys contract had been terminated.
"We weren't surprised by the layoff considering how rocky the launch was, the team was enthusiastic about the game and were confident that they had a good product but it became clear it wasn't going to be easy to get the game to where we wanted it," he said.
"The layoff makes sense for a number of reasons. To name a couple; now that the game is out there time is more critical, so more voices within the team that you have to navigate may not be as good as making less considered decisions faster. Another - the expertise that Three Donkeys brought is less critical after listening to us for four-plus years."
Garfield added that both he and Elias remain "optimistic about the quality of the game" and have continued to offer feedback.
Despite what sounds like a fairly amicable split, all things considered, the news paints a grim picture for what is an already struggling game.
The Artifact Twitter account has remained silent since December 22, 2018 and Valve hasn't offered any communication with fans since the latest patch on January 28, 2019.
Furthermore, according to Steam Charts, player count has only declined since launch. Having enjoyed an average of over 11,000 in December, it now sits at just 573.5 for the last 30 days.
January saw a mass exodus of players from the game, falling from 46,456 peak players in December to just 6,919. While the decline has slowed, for the last 30 days it's still peaked at only 1,384 players.